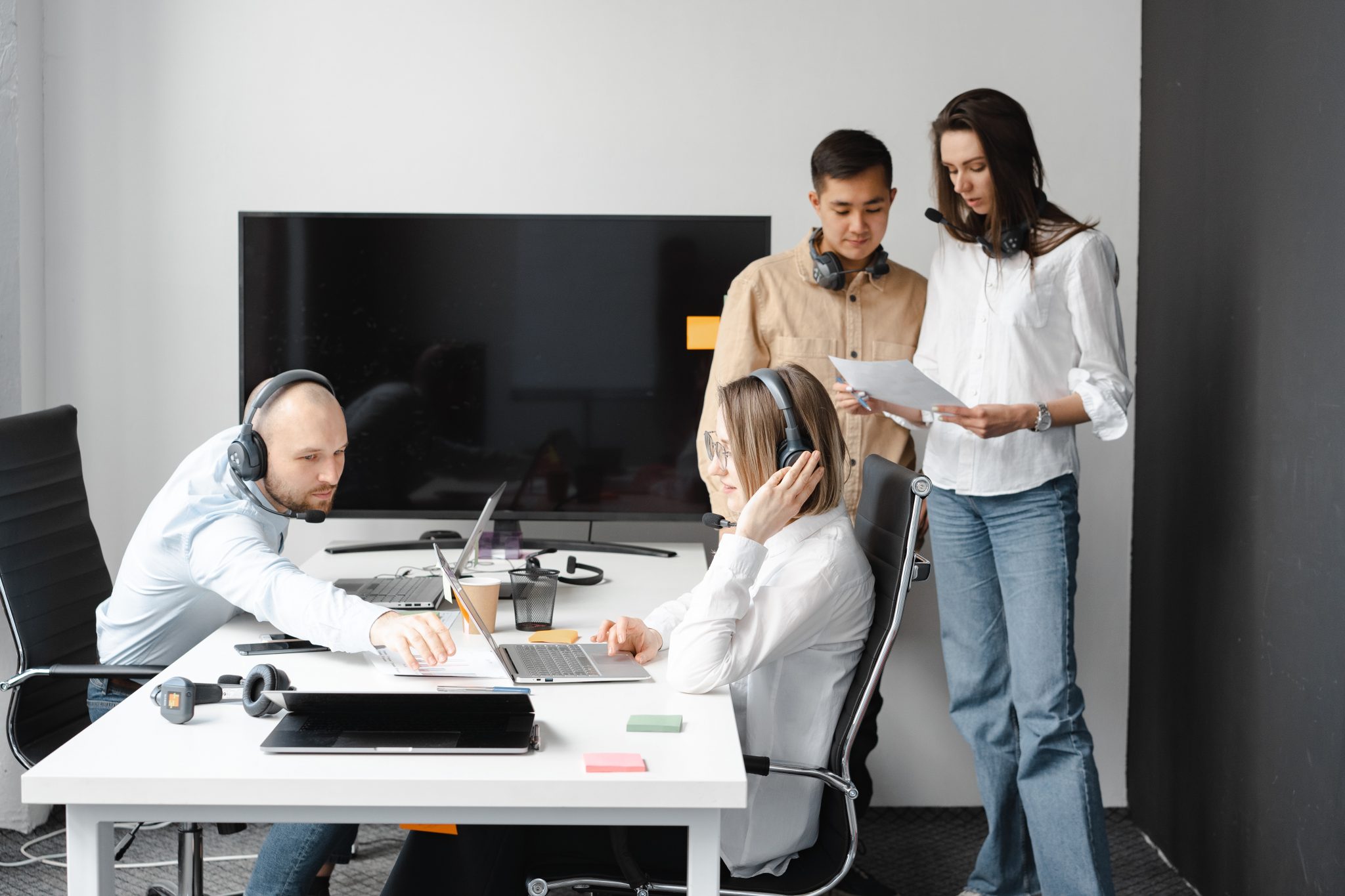 Customer-accessible business services are rapidly changing, but it remains a critical aspect of customer service. While the customer-accessible business sphere is increasingly moving toward automation, sometimes those voice message prompts can be more frustrating than they are helpful. 
People tend to choose businesses that are more customer-accessible and efficient. Implementing customer service hacks can help businesses achieve both.
Here are a few customer-accessibility tips you can start addressing today:
1. Implement Online Appointment Software
If the service you provide is appointment-based, then you need to implement online appointment software as soon as possible. This single piece of software will completely transform your business in the best ways possible. Not only will it make your business more customer-accessible, but it will also automate and streamline a lot of the time-consuming tasks that can bog appointment-based businesses down. 
For starters, your phone lines won't be ringing off the hook anymore with customers looking to book appointments or inquire about availability. They can do that themselves with the help of appointment software. This model of self-service is often preferred by customers who want to limit unnecessary interactions, and it allows businesses to focus their energy on other tasks.
Another great aspect of online appointment software is that it can work around the clock. If a customer is interested in booking an appointment, they can do so at any time of day or night. No longer will they have to wait until business hours open to call and hope for an opening. 
2. Add a Customer-Accessible Chatbot 
For businesses that don't operate through appointments, a website chatbot can provide similar results. Chatbots can answer frequently asked questions and direct internet visitors to key resources without the need of a human agent. Because it runs itself, a chatbot can assist everyone from the night owls to the early birds searching the internet outside of operating hours.
Unfortunately, chatbots are limited. Artificial intelligence is growing and improving rapidly, but there will still be unique questions and problems that can only be resolved by an employee. Nevertheless, a chatbot can help with a lot of basic needs and even provide a quick and direct way for customers to send inquiries that require the assistance of a live agent. 
3. Optimize Customer-Accessibility for Every Device
Not everyone does their online shopping and internet research on a desktop computer anymore. Browsing with a mobile device is increasingly common. Businesses that optimize their websites for smartphones and tablets make their products and services more customer-accessible to users of all devices.
Due to different screen proportions, mobile web pages require different dimensions and formatting in order to remain user-friendly. The theme can remain the same, but changing the mobile layout to be more scrollable will enable mobile users to ingest information more easily.
Many businesses have found success by developing mobile apps instead of focusing on optimizing their browser capabilities. Developing an app requires a little more work, but it can boost retention rates by making it easier to receive notifications and access your business's services. 
4. Try New Types of Customer-Accessible Communication
Phone lines and online chat boxes aren't the only ways to communicate with customers. In fact, your customers might prefer something more direct than an email but less formal than filling out a request form on a website. Opening up new lines of communication caters to the communication needs and desires of every customer you have.
A growing trend in customer communication is social media. Businesses can use a Twitter thread, for example, to diagnose a customer's problem and provide them with a solution. Opening up direct messaging from Facebook and Instagram will also enable customers who see your content online to send a quick message before the moment passes.
Another great reason to communicate through social media is to better take advantage of these platforms' other resources. For example, numerous social media sites have built-in shop links where you can post your products for quicker and more customer-accessible sales. Social media browsers interested in buying can send a message on the platform to solidify their intent to buy in a matter of moments. 
5. Outsource Customer Service
Is your business scaling faster than you thought? As a short-term solution, consider outsourcing your customer service until you can gain control of your rapidly growing organization. Enlisting a call center to help take care of customers is better than letting your voicemail fill up and leaving potential buyers hanging. 
Customer service solutions such as call centers are still quite common, but they don't tend to resonate well with customers. Customers appreciate self-service and want quick solutions, so prioritize your other customer service methods even if you implement this one. And if you do choose to go the call center route, vet your provider carefully. 
6. Develop Quality Content
As noted above, customers sometimes have complex questions that can't be answered by a virtual assistant. Still, those same customers expect quick results even if their problem is one you haven't had to deal with before. One way to address even the most obscure of customer concerns is through content development.
Maintaining a blog might not be what's on your mind as an entrepreneur, but a blog can really expand what your brand is capable of. Blog posts can contain information on the most niche of topics, making them more customer-accessible. Customers can search for answers to their unanswered questions within your blog, finding solutions on their own.
A blog will also increase your brand's visibility over the internet. Consumers who aren't part of your customer base can ask the same sorts of questions. They can do so on search engines, such as Google, which will then lead them to your blog. This gets them one step closer to making a purchase. 
By making your business more customer-accessible, you encourage loyalty and retention by always being there for your customers. With new customers, you often only get one shot, so start upping your accessibility game today.