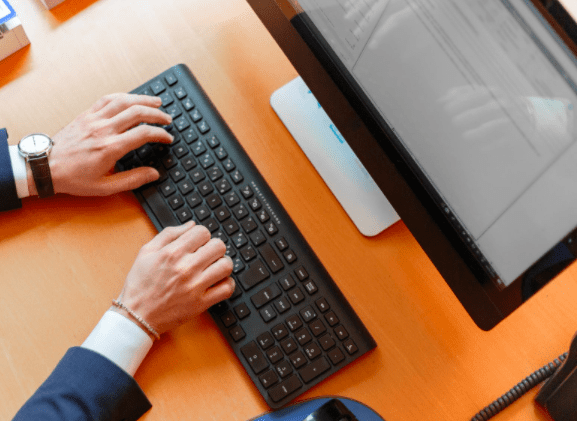 Mastering your time is the key to becoming successful in any industry. It's how professional athletes find time to train and recover, how top executives can seal so many deals, and how entrepreneurs can grow a startup while still raising a family. A lot of time management comes from self-mastery and dedication, but it never hurts to deploy a few tools to help you along the way.
One such tool is the scheduling link. Adding these links to your repertoire will save you tons of time when organizing your schedule; they will also improve the way you communicate. This guide will explain the ins and outs of scheduling links so you can reap the benefits for yourself.
What Is a Scheduling Link?
A scheduling link is a URL or web link that you can send to anyone online to share your availability. Recipients can click on the link to view your calendar and set up a meeting with you. You can create a link for one-time use or develop a template that you can use repeatedly.
After you send a scheduling link and the recipient selects a meeting time, you'll receive a notification to confirm the time of the meeting. This allows you to quickly block out times on your calendar for meetings, interviews, and phone calls. 
Scheduling links can be attached to emails, sent via text message, or even embedded in your company website. This flexibility will enable you to use scheduling links in the way that best meets your needs. 
How Do You Set Up Scheduling Links?
To start, you need an online calendar that allows you to create scheduling links, which then use the contents of your calendar to create availability windows. Lest you think you're throwing your entire life open to the world, rest assured that there are settings to hide information you don't want others to see. You can keep your calendar entirely private or show teammates and customers the reasons you're unavailable at various times.
To create the link itself, you only need to click. Each time you do, the link will analyze your calendar to create an accurate picture of your availability. Permanent scheduling links, which always stay up-to-date and never expire, can be sent to your closest connections. 
Some scheduling links give you even more control over your schedule. Even if you don't have anything marked in your calendar for a certain time, you can close that span of time off in your scheduling link so no one books it. This will leave your lunch breaks uninterrupted when they're not explicitly listed or guarantee some downtime during the day. 
What Are the Benefits of Scheduling Links?
First and foremost, you'll save a lot of time with scheduling links and improve your overall communication. No one enjoys the back-and-forth emails required to coordinate times for meetings and phone calls. Life is so much easier when you can send a simple link and identify times where your two schedules line up.
Scheduling links will also help you with your time management. One simple distraction can derail your productivity by over 20 minutes. Don't let an unnecessary phone call disrupt your flow when a scheduling link could prevent it.
Of course, as a leader, you might say that your door is always open to your employees. You can be true to your word and still maintain your productivity by making your scheduling link available to everyone on your team. At any point, they'll be able to request a meeting at a time that works for you. 
Are Scheduling Links for Business or Personal Use?
The short answer is both. A scheduling link will go as far as you take it. Whether you want to use scheduling links to stay connected with a small team or all and sundry is up to you. Just take your goals into consideration.
For business purposes, scheduling links can be used in two ways. As mentioned, the first is for managers to make their availability accessible to employees. Team members from the top to the bottom of the corporate ladder will find this feature quite useful.
Scheduling links can also help businesses establish a relationship with customers. Account managers can create scheduling links for each of their clients to enable better communication. Small businesses can add scheduling links to their website for customers to book appointments more easily. 
For personal use, scheduling links can help you connect with all the groups in your life. If you volunteer at a charity, belong to a church group, or coach a Little League baseball team, you can use scheduling links to arrange work sessions, meetings, and practices with ease.
What Else Can Scheduling Links Do?
As basic as they are, scheduling links have a couple of additional tricks up their sleeve to help you master your calendar. Be sure to leverage the following capabilities to get the full benefit:
Meeting Buffer
Need a 15-minute breather after one meeting before tackling your next one? Add some buffer time to your scheduling link so no one will catch you off guard. 
Time Increments 
How long do you want your openings to be? You can make them as long as an hour or more or shorten them depending on how much time you think you'll need. 
Notifications
What good is a meeting if you forget it? Get notifications hooked up to your links so both parties keep their end of the commitment. 
Double-Booking Prevention 
Having two people book the same time slot would lead to one big mess. Luckily, an updated scheduling link can prevent that from happening. 
Start using scheduling links today so you can get a feel for how they work. After a few test runs, you'll be able to incorporate them into your daily routine and get so much more out of your time.