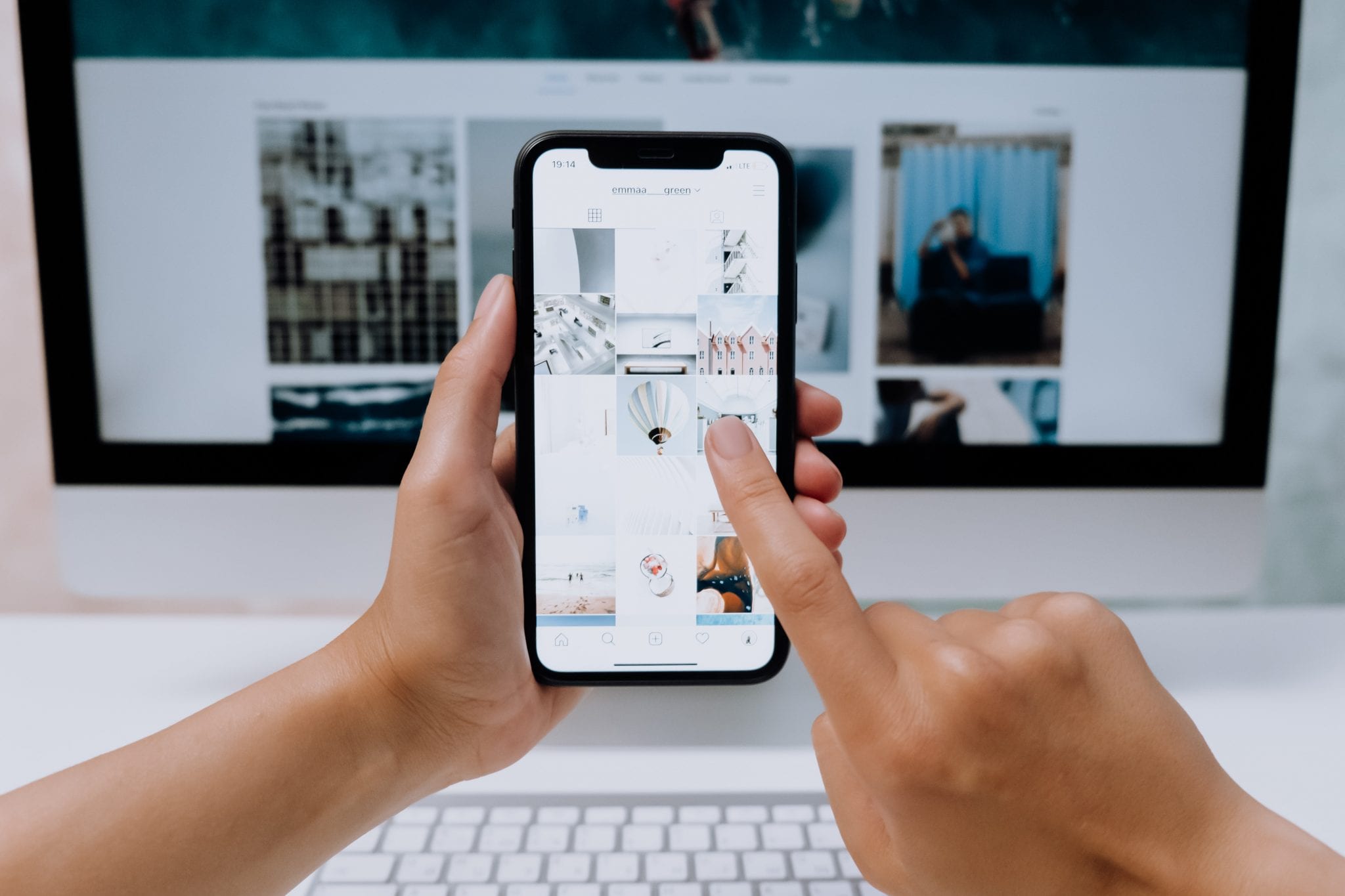 With social media, the world is, quite literally, at our fingertips. With just a few taps, we can connect with friends, plan our next meal, or get inspired. 
While social media is entertaining, it can also be a powerful tool for business. If used with intention, social media can help you foster client engagement and even increase the number of appointment clients book with your business. Here's how you can use your social media channels to help you land more appointments.
Post Consistently 
Today, having a social media presence for your business is non-negotiable. It's also one of the most cost-effective marketing tactics around. Creating content and posting it regularly gets you in front of potential customers and builds trust. You can create standard posts, host a livestream, and add posts to stories that will live for 24 hours.
The problem is, posting engaging content can be a challenge, especially if you don't have anything planned prior to sitting down to update your pages. Fortunately, this last-minute stress can be eliminated through the use of a social media calendar. By leveraging a social media calendar, you can create relevant content ahead of time and schedule posts all year long, holidays included.
A social media calendar will enable you to post consistently and build credibility for your brand. Not only that, but you'll make your own life easier and will have more time to focus on your clients.  
Engage With Your Clients
Sharing photos on your social media stories can help boost engagement, and you can make those stories interactive. With many social media stories, you can include polls for your followers to participate in. Instagram, for example, allows you to include polls, quizzes, and Q&A forms. These features offer a great way to get feedback from clients or answer any questions they have about their appointments. 
Many social platforms want you to go beyond the regular photo posts, and you should use this to your advantage. Your social media content needs to be engaging and memorable. One way to achieve this is by posting video content on your social pages. Try a how-to video, an animation, or even an interview with a thought leader from your industry. And when potential clients see videos of the services your business offers, they will be more likely to book with you. 
With appointment-based businesses, cancellations are inevitable. If you have a last-minute opening, social media is good for that, too. Announce any available time slots on social media so they can still be used productively.
Brag About Your Business
Don't be shy when it comes to sharing your successes on social media. People want to have confidence that they're making the right choice when it comes to spending their money and precious hours. So that means it's time to boast and be bragged on. 
Most consumers make their purchasing decisions based on the reviews they read and the recommendations they hear from people in their circle. Including reviews and testimonials from past clients on your social pages can help future ones feel more secure in their decision to choose you over competitors. 
You can also share photos and videos of your satisfied clients. This will help your future customers imagine themselves in your current fans' shoes. Including real clients will bring a touch of humanity and emotion to your brand. This makes it easier for clients, old and new, to support your business. It will remind them that they're interacting with real people and not a robot that posts every day at noon. 
Make Booking Appointments Easy for You and the Client
Let's face it, with technology, we've been spoiled. With just a couple taps, we can have whatever we want (almost) whenever we want it. When clients are ready to book an appointment after scrolling through your pages, they want to schedule theirs quickly.
You can share links to your website to book appointments or include a booking button on your social media pages. Adding this button is a snap, and you can even connect it to an automated program that moves the request along to staff for approval. This functionality will help you strike while the iron is hot, turning audience interest in your social content into more appointments in your (digital) schedule book. 
When you plan your next campaign to bring in more appointment bookings, don't forget about social media. You can interact with your clients and answer their burning questions. You can provide updates in real time. And you can share the stories of your current clients and bring your brand to life.
Social media is a powerful business tool, and it's only growing. If you plan your content with intention, you can use social media as an inexpensive marketing tool to land your business even more appointments.