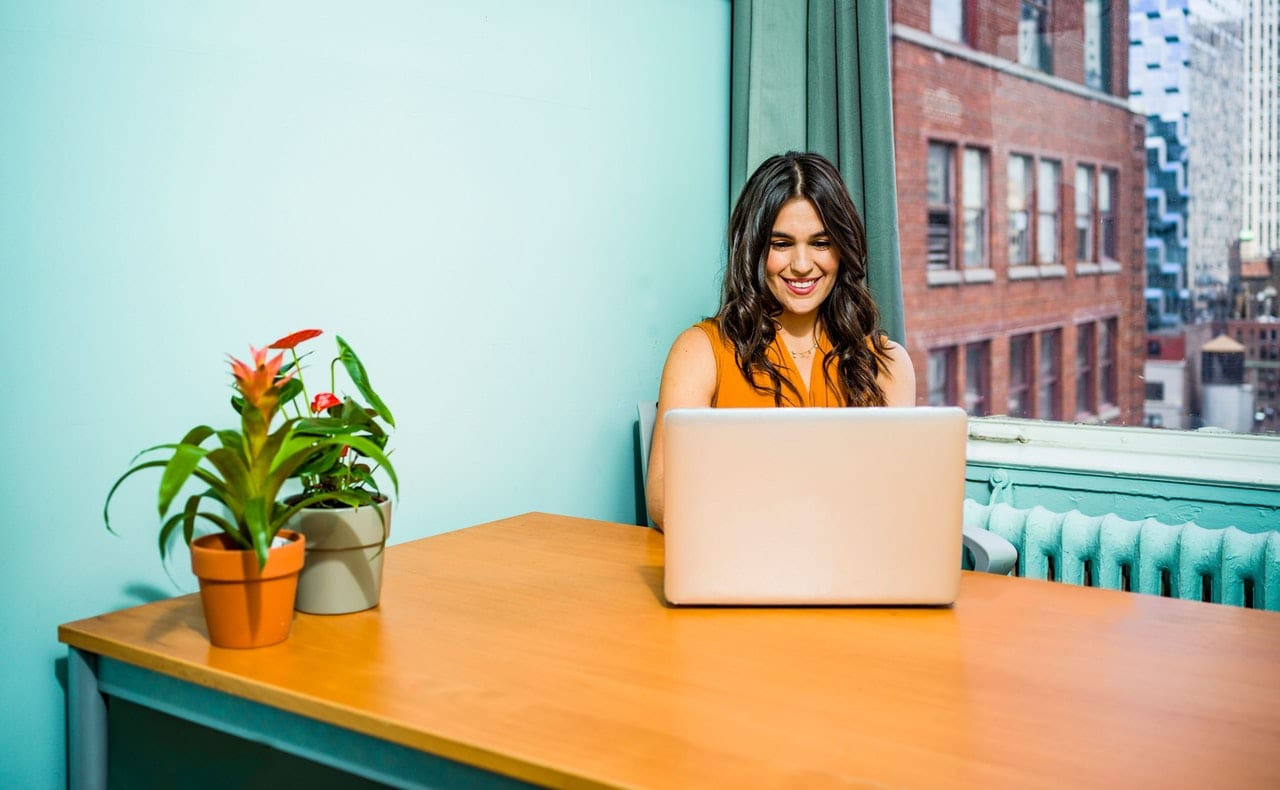 For a solid online appointment system, you need a website with a good user experience, or UX. The more easily a customer can navigate your website, the more likely they are to book an appointment. On the other hand, UX difficulties can frustrate customers and drive them away.
The good news is, you don't need to tear down your website entirely to improve your UX. Small changes in the right places can make all the difference. These nine website adjustments are bound to improve your site's UX:
1. Clearly Display Your Call to Action
If the goal of your website is to guide customers toward booking an appointment online, make it easy for them. Finding where to make an appointment shouldn't be a treasure hunt; it should be front and center. 
Place your appointment CTA in an obvious place, if it isn't already. A large button with bold lettering will attract attention and make it abundantly clear where customers need to go to book appointments. 
2. Adapt to Mobile
Not all of your potential clients will visit your website on a computer. More and more consumers rely on their mobile devices to do research, make purchases, and book appointments. If your website isn't optimized for a mobile experience, you'll be missing out on a lot of traffic.
There's no need to create a whole app for this. Optimizing your website for mobile should only require a couple of tweaks. The layout will need to be slightly different for smaller screens, but the design and content can likely remain the same. Most content management systems will make sure your site is easy to navigate no matter the device.
3. Optimize Loading Speed
Run a test to check how long it takes for pages of your website to load. In particular, see how your online appointment system's buffering time stacks up against your competitors'.
Long loading times discourage customers from sticking around and booking. They'll either look for options elsewhere or opt to walk in instead.
A simple way to optimize your load speed is to compress any images you use. This is one of the leading causes of slow response time and one of the easiest to fix. More in-depth solutions, such as backend optimizations, can further improve your site's performance.
4. Smooth Out — and Punch Up — Your Writing
Websites with beautiful designs and images immediately catch attention. But to persuade potential clients to book an appointment, you will need — as any preschooler can tell you — to "use your words."
Headings and bodies of text should be easy to read, both in design and content. Text that is difficult or tedious to wade through will render your website almost useless.
You know the strengths of your business better than anyone, so express them in clear, engaging language. By laying out the benefits of an appointment with you in a concise and attention-grabbing way, you will guide customers to their first booking. 
5. Tighten Up Your URL
On a scale from 1 (booknow.com) to 10 (supercalifragilisticexpialidocious.com), how long is your website's URL? While bookmarks and autofill settings certainly help out with long links, short and sweet is usually the way to go. Customers can discover your website much more easily and can commit your site to memory when the URL is a manageable size.
There are many companies that buy and sell domain names you can use for your business. If your .com choice is already taken, consider a .biz as an alternative.
You can also use a service that shortens existing URLs when including them in online promotions. Whatever you can do to make your URL more manageable and memorable for customers is a must. 
6. Keep It Simple
Customers attempting to navigate your website shouldn't be forced to jump through hoops. Information and resources should be easy to access and locate. A complicated website will lead to a poor user experience.
That's particularly the case when your goal is encouraging clients to schedule appointments. If setting up an appointment takes too many steps to complete, customers will bail out. Keep things simple, and you'll encourage customers to return in the future. 
7. Include Communication Tools
Want to click with your customers? Adding communication features to your website can really reel them in when they visit your site. The right tools can quickly guide visitors to exactly what they need. When you reduce the time it takes site visitors to find what they're looking for, you increase user satisfaction. 
For example, a chatbot can be programmed to respond to customers' basic questions. These rapid responses will set the user up for success as soon as they access your site. If you get a lot of website traffic, you can even consider hiring live customer service agents to handle questions and concerns.
8. Add a Form
Forms are a simple yet effective tool for generating leads. Not only can you gather new customers this way, you can get feedback that reveals improvements you can make to your business.
Site visitors can use a form on your homepage to do something simple, like request email updates with promotions or coupons. You, in turn, can attach a survey to the form asking customers about their user experience. Act on their feedback to improve your UX and your general business operations based on their responses.
9. Incorporate Analytics
All kinds of website-related activity will yield useful data. Clickthrough rates, landing page hits, and conversions are all metrics that have value to your business. They also tell a story about your website's user experience.
Set up an analytics tool that can start tracking key data for you. As you gather data, it will guide you to changes you need to make to your site. Whether the data points to some of the steps above or something entirely different, data-driven decisions are some of the most effective. 
Customers are the lifeblood of your business, and these days, they increasingly come to you through your website. Ensuring your site offers a good UX is key to encouraging that first appointment and prompting repeat visits. So conduct a website audit and identify ways you can improve your user experience today.