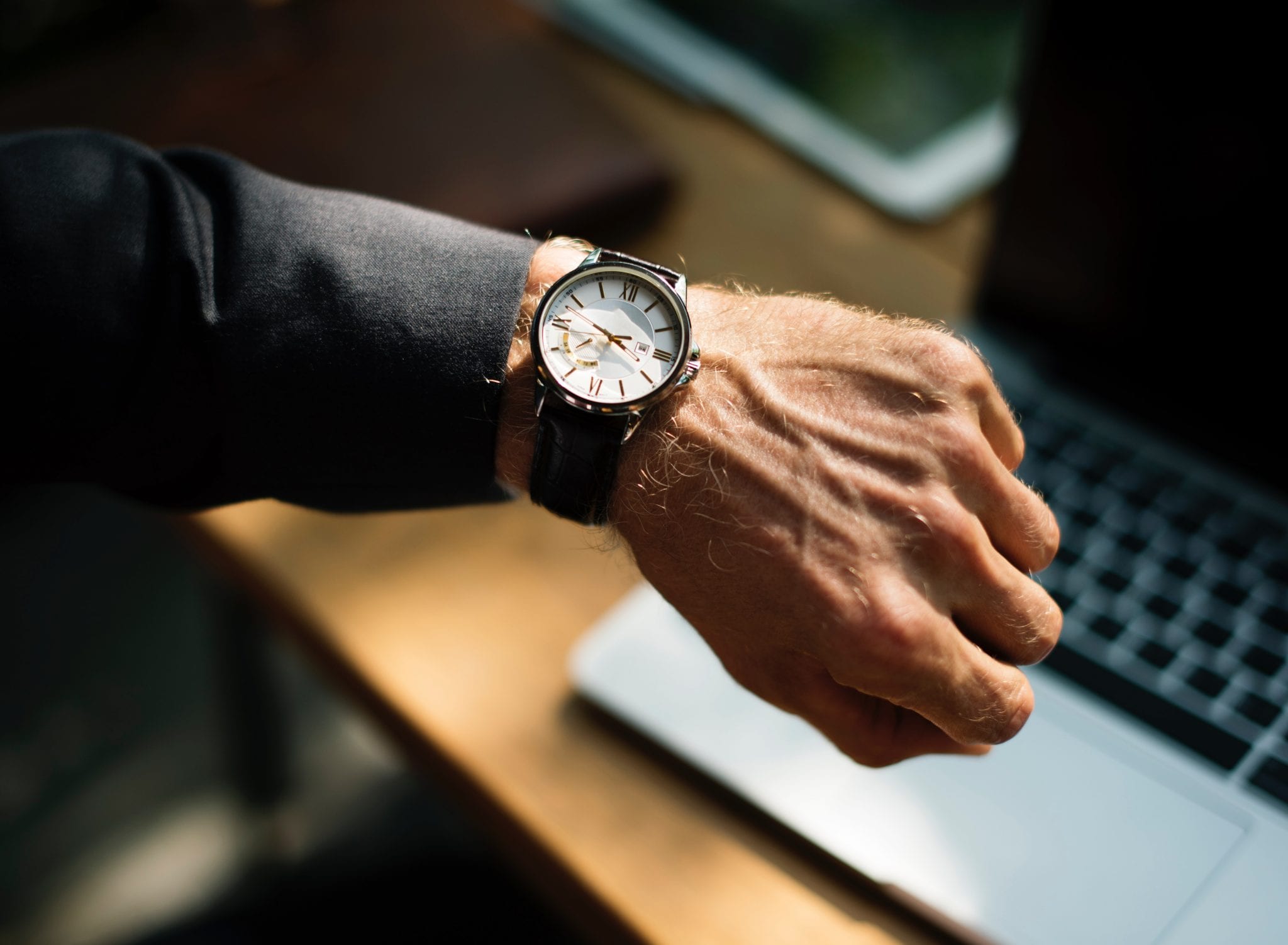 What distinguishes your business isn't just the quality of your product or service; it's also how your product or service is delivered. In fact, 73% of consumers say the experience is their main consideration after price and product quality. 
One way to ensure that you're delivering a great experience is using scheduling software. By using automation technology to manage from appointments to service calls to follow-ups, you'll help your company stand out. 
Scheduling software is a set-it-and-forget-it system for customer support. But like any system, it isn't foolproof. Use these six tips to get it right:
1. Default to self-service.
Most scheduling software gives you a choice: Either you schedule clients' appointments, or you let them do so themselves. Letting clients choose is a win-win: Your team saves time, while your customers are able to book when and as often as they want.
From transportation to lodging to restaurant reservations, online booking is what today's customers are used to. In healthcare, for example, 77% of patients see self-scheduling as important.
Why do customers insist on self-booking? The practice lets them:
Schedule appointments during hours when you're closed for business. 

Take time to compare your availability to their own calendar.

Cancel and reschedule appointments on their own.
2. Send purposeful reminders.
Reminding customers about their appointments is important because they have busy lives. In the rush of modern life, it's easy to forget even things they schedule themselves. 
Sending reminders can reduce your no-show rate, but it can also demonstrate that you are eager and ready to provide for your customer. Customers shouldn't have to contact you to make sure you'll be ready for an appointment. 
The reminders you send should be timely and meaningful. You wouldn't send the same notification to someone whose appointment is booked for tomorrow as you would a person who has an appointment a couple of months from now. And if every reminder looks the same, customers are less likely to pay attention to them. 
With scheduling software, you can automate reminders based on how far away the meeting is. These can be delivered through emails or text messages, and you can tailor the notification to match the circumstance. 
3. Be flexible with payments.
Depending on your line of business, you might be able to accept payments before or after an appointment. If you can, give customers that option.

Some people like to make payments when they book so they can forget about it. Others would rather wait to pay in person. Still others want to receive the service before they pay. 
Scheduling software that integrates with payment services lets your customers choose. Providing that flexibility shows that you're confident in your product or service. 
4. Add value with follow-ups.
With scheduling software, you can keep customers in the loop of what's going on at the business. Doing so takes you from just a business to a part of their community. 
When you follow up, include an incentive or educational content — and ideally both. You can offer customers a range of items, such as:
Discounts

Bonus gifts

Invitations to events

Tip and tricks

Refund policies
Like reminders, these follow-ups should be unique to the situation and customer. Try dispensing certain ones, like discounts, after a set number of appointments. Others, like bonus gifts, might be best sent for the customer's birthday. Exclusive event invitations might be based on the customer's package or price point. 
5. Keep their data secure.
Customers value security. Keeping their information secure is simple with scheduling software. 
For example, you can set appointment notifications to be sent only to team members who need to know about them. This is particularly important in industries like healthcare, which are governed by privacy frameworks like HIPAA.

Scheduling software also encrypts sensitive information. That way, payment details or patient records aren't compromised in transit. 
6. Always ask for feedback.
Do not expect customers to give feedback if you don't ask for it. After an appointment, around renewal times, and whenever you roll out a new service, reach out to customers for comments.
Use your scheduling software's reminder and follow-up features to do this. Include a quantitative portion — a 0-10 satisfaction scale — and a qualitative prompt. Often, the best insights into what you could be doing better come from customer comments.
There's no single formula for customer support, but there is a singularly important tool: a scheduling system. To take your customer experience to the next level, embrace it.