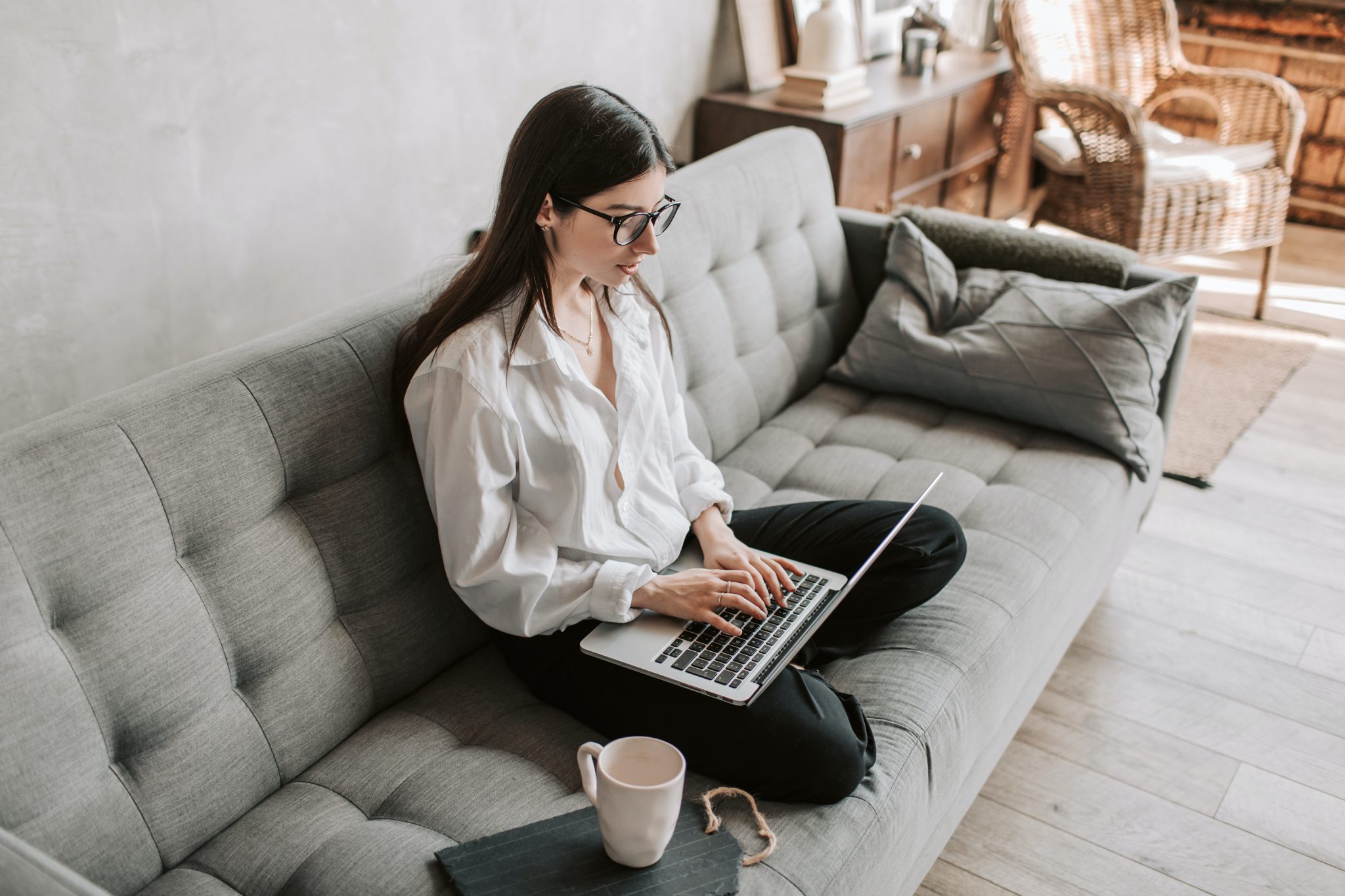 Appointment-based businesses working on a smaller scale might not see the benefits of online appointment setting right away. After all, a single hairstylist doesn't see as many clients each day as a fully staffed hair salon. Yet the truth is that a small business can get just as much value out of online appointment software as its larger competitors, if not more so. 
This article will outline seven of the most tangible and immediate benefits of online appointment software for small businesses. Each one can specifically help your startup to grow and flourish in 2021 and beyond:
1. It Snags More Customers
The biggest thing small businesses require is new customers! Startups need all the support they can get, especially as they work to make the kind of name for themselves that will keep retention rates high. Online appointment software will not only bring in new customers, but encourage them to stick around for the long haul. 
Online appointment booking is so easy for new customers to use — they don't have to get on the phone and talk to a stranger. Such a simple and efficient booking method is sure to pique the interest of numerous prospects. Win them over with a stellar appointment experience, and they'll be booking a return appointment the minute they walk out the door. 
2. It Speeds Up the Appointment Process
There are a number of variables that can slow the appointment process down. Long wait times can be especially bothersome for both customers and your employees trying to keep a consistent schedule. By enabling online appointment booking, much of the process is sped up, keeping everybody happy. 
For example, employees are no longer distracted by as many phone calls that can pull them away from in-house customers. Online appointment software also eliminates a lot of manual work, such as inputting customer information or selecting appointment slots manually.
3. It Enables Quicker Payments
Few things are as worrisome for small businesses as outstanding payments. While most transactions will be conducted in person, some organizations — such as a doctor's office — will rely on invoices sent after calculating insurance coverage.
Where third parties aren't an issue, though, online appointment software can facilitate the payment process. When customers book their appointments online, they can also make advance payments simultaneously. Even if they settle up after service is rendered, online payment methods such as PayPal will encourage timelier payment. And that means small businesses can balance their checkbooks more quickly. 
4. It Reduces Booking Mistakes
Booking errors are inconvenient at best and can lose you customers at worst. Incorrectly inputting appointment times, overbooking appointments, or even forgetting an appointment entirely is a bad look for your organization. Using online appointment software helps to reduce human error that leads to these mistakes. 
Since online software will track appointments for you, overbooking is nonexistent, and accuracy is practically ensured. After all, clients are signing up for your available slots themselves. All you need to do is briefly review your upcoming schedule, and you're good to go. 
5. It Lowers No-Show Rates
No-shows are an appointment-based business's worst nightmare. The healthcare industry alone loses billions of dollars annually due to no-shows. These inconveniences take away valuable time slots from other patrons who would be happy to show up, and they waste a good portion of your day. The only party who loses money from a no-show is the business, unless there are well-advertised no-show fees involved.
Using online appointment software, you can slash your no-show rate by sending direct and effective notifications prior to the appointment. Consumers aren't as likely to answer reminder phone calls, but they are typically quick to check a notification on their smartphone. A good notification system will at least remind them to reschedule an appointment they can no longer make. 
6. It Provides Quality Data
As a small business owner, you should never underestimate the power of data. Any information you can collect will prove to be invaluable to your business when implemented into your strategy. Since online appointment software tracks everything about your customer's interaction with your business, you can start gathering and analyzing data immediately. 
Data will offer you lots of valuable insights you can use to grow your business. You'll be able to spot common demographics to target with marketing campaigns as well as which appointment slots are most popular. This concrete information will allow you to make informed decisions to improve your business for present and future customers.
7. It Increases Availability
When booking appointments the old-fashioned way, prospective customers have to call in to their business of choice and inquire about availability. This process can take a long time, especially if they're put on hold. Other customers simply want to minimize interaction as much as possible and will avoid making such phone calls.
By enabling online booking, customers no longer have to call in to check availability and book an appointment. Online servers are also open 24/7, meaning appointments can be booked long after your business has closed its doors for the day. This allows customers to make appointments anytime, helping you to fill your schedule even more and increase your revenue. 
Loving what you're reading? You need to see it for yourself. Get started on implementing online appointment software now, and you can expect great things for your small business.