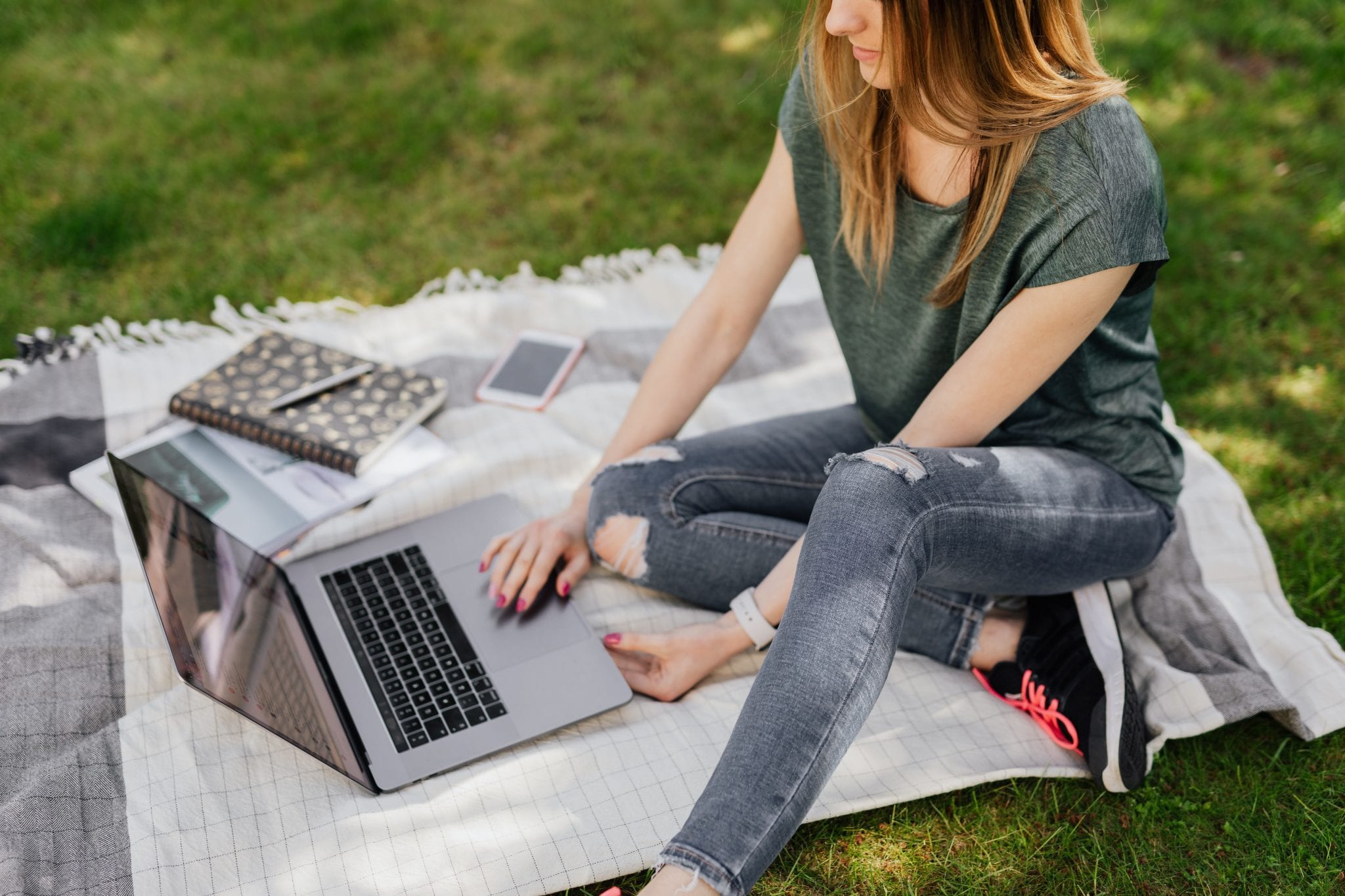 When warm, summer days arrive, work may be the last place you and your team want to be.
It's the time of year when many businesses experience significant decreases in productivity. Your employees could be on vacation or taking a personal day. Or they may need time off to care for children who are now home because schools are closed. 
All of these factors can make your workplace look like a legit ghost town during the summer. 
It's no wonder that workplace productivity usually drops 20% during the hottest days of the year, according to a Captivate Office Pulse study. 
So how can you transform the annual office work slump into a productivity jump? Here are six ways you and your staff can stay productive all summer long.
1. Emphasize Exercise 
It's no secret that an active body equals an active mind. Studies have shown that there are tons of connections between exercise and productivity.
Along with all the physical benefits exercise brings, it also improves memory, cognitive skills, and mood. All these are factors that can make your employees healthier, happier, and way more productive at the workplace.
So how can you reap these benefits for yourself and your team during the slow, summer months? 
If your office has (or is near) a gym, encourage your employees to get in a quick workout during the day. Or take some brief time out to do a fitness class like yoga, spin, or Zumba. You and your team will appreciate the extra energy boost and glow that a good workout can bring.  
2. Encourage a Growth Mindset 
The workplace should always be a place that encourages growth for everyone. Many businesses experience sales lulls in the summer as clients go on vacation and responses slow to a trickle. That dip in activity makes summer a perfect time for you and your team to update knowledge or learn new skills you need in the workplace.
By focusing on growing your knowledge, you and your team members will be prepared to provide solutions that the company needs. For example, you can organize summer training for skills such as web design, social media marketing, communication, or leadership. You can also offer e-learning courses that allow employees to study at their own pace, away from the office.
3. Conduct an Office Clean-Up
With many of your employees out on summer vacation, why not seize the opportunity to organize the office? Organizing your office setup may not seem exciting, but it plays a big part in keeping productivity levels up at the workplace. A clutter-free space contributes to clutter-free minds.
A summer cleanup can be as simple as sorting and putting items where everyone can find them. Clear filing cabinets of outdated documents and tidy shelves. Do an inventory check of office supplies and restock any that are needed. Buy desk organizers, whiteboards, or any stationery that you think will help life at work go as smoothly as possible.
4. Embrace Flexible Work Arrangements
Who wants to slog away in an office while warm weather and endless sunshine beckon outside?
It may seem counter-productive, but if you want your team to get more work done during summer, consider reducing work hours. You can experiment with a four-day workweek in the office or have reduced hours on certain days.
For example, Iceland saw productivity rates go up when workers participated in trials where they worked a four-day week. It was considered an "overwhelming success." Now around 85% of workers there can choose to work a four-day week with the same pay. 
Recent studies have also shown that employees are more productive when they work from home. Because of COVID-19, many companies have already adopted remote working. For your employees whose children are on summer vacation, it's a solution that lets them work and be with their families. Because workers feel like they have more freedom and control over their work, they ultimately get more work done.
5. Take Time to Get to Know Each Other
Between WFH arrangements and employee vacations, summer can make your workplace look like it's perpetually in the midst of mass exodus. The last time you counted, it was just you, a few colleagues, and the office fish left behind. 
Although engaging with this depleted group may not sound tempting, this is a good time to get to know whom you're working with. If you make time to interact with your staff, it almost always results in better communication and increased productivity. Those who might feel stuck in the office while their peers are off recreating will appreciate your overtures.
You can make interaction easier for introverts and extroverts alike by organizing work lunches away from the office. It's a nice way for everyone to get to know each other outside of the work environment. It is also an opportunity for you to get feedback from your employees on company or personal issues they may face.
Team-building activities are another fun way to get people talking with each other. A group hike or family picnic can go a long way toward creating positive feelings among your employees.  These positive vibes often lead to stepped-up productivity when employees get back to the office.
6. Process Vacation Requests in Advance 
According to a study by Healthline Media, 50% of Americans plan to take a summer vacation this year. This could mean that half of your staff would be unavailable at some point during summer if vacations aren't planned in advance. Productivity will take an instant hit just because there are not many people working.
Having employees submit vacation requests before summer starts is key to ensuring that there are always enough people at the office to keep work flowing. In addition, it allows your HR department to find fair ways to deal with those who have conflicting vacation times. They can also make plans to hire temporary staff if needed.  
Summers Don't Have to Mean a Productivity Slowdown
If you plan ahead, summer months don't have to mean reduced productivity for you and your team. Less office work and extra time mean everyone is able to spend more time on personal and professional growth. You can also use this time to recharge your mind and body for busier days that will come.