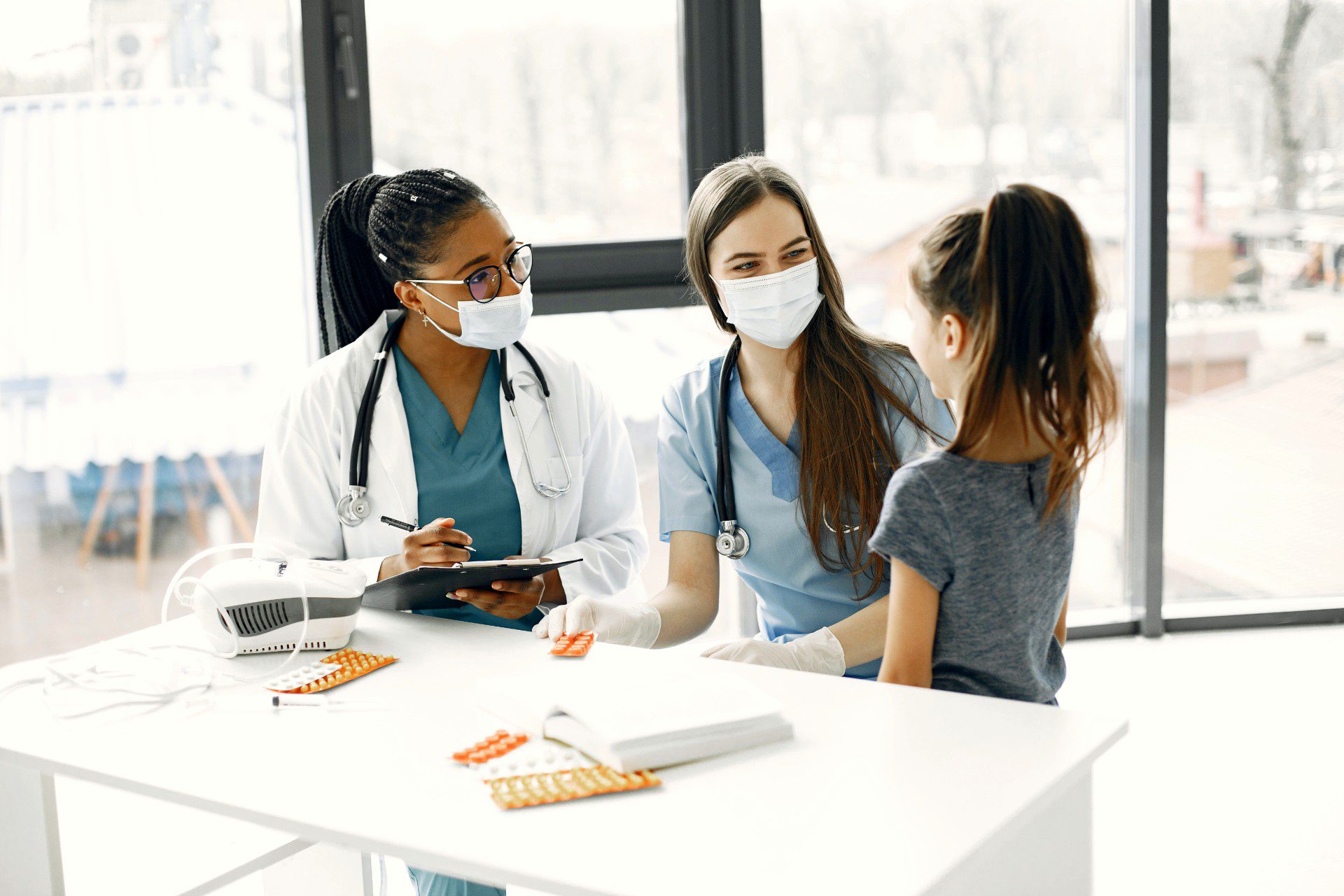 Sitting in a waiting room is no one's definition of a good time. This is a common sentiment among adults, but with kids, it becomes an even greater problem. Children struggle with sitting still and waiting for an upcoming appointment, whether theirs or someone else's. This makes providing a kid-friendly waiting room a priority for your clients.
You may have a lot of clients who bring their kids to appointments. Or perhaps, like a pediatrician or pediatric dentist, you run a business that caters to children. Either way, your waiting room will need some adjustments. A kid-friendly waiting room will make time spent in the front room more bearable for everyone. Here are a few ideas you can consider for your own business space.
1. Prepare Some Snacks
If there's one thing kids love, it's a tasty treat. There's a reason why many doctor's offices provide lollipops for their youngest patients. An appealing snack can keep kids occupied while they wait for an upcoming appointment.
As delicious as a cherry sucker might be, parents will appreciate having access to some healthier snacks. Granola bars, trail mix, and dried fruit are all possibilities to consider. These can keep kids busy for a few minutes while also providing them with some essential daily nutrients.
Another thing to keep in mind is the potential mess. While crackers might seem to be a good snack option, they can leave a trail of crumbs in their wake. Parents may feel guilty when their child leaves a mess in your waiting room. Even if you insist that you'll be happy to clean it up, it's better to choose less crumbly alternatives.
2. Invite Play
If there's one thing kids hate, it's sitting still. Young children have a lot of energy that they just can't keep bottled up for very long. You should account for that rather than creating a waiting room that requires them to sit still for long periods of time.
This doesn't mean that you have to install a jungle gym on your property and let kids go wild. Instead, provide some games and activities that will keep them occupied while remaining under control.
Bead mazes and wall-mounted busy boards allow movement while still encouraging kids to stay put. Coloring sheets, picture books, and building blocks are other great toys that kids of various ages can enjoy.
3. Accommodate Parental Needs
A kid-friendly waiting room should also appeal to parents.
This will help them take care of their kids in the best way possible while waiting for an appointment. If parents feel uncomfortable, kids are more likely to get out of hand or become upset.
Consider the simple things, such as having a space for strollers or baby carriers. These items can be cumbersome and really get in the way of a parent's ability to monitor their children. Just not having to lug them through an entire appointment will be a great relief.
4. Keep It Clean
Another thing that parents will love to see is a clean waiting room.
The COVID-19 pandemic has made sanitized public areas an even greater concern than they had been previously. Parents want their kids to be safe and healthy while still being able to live out normal lives.
Develop a cleaning policy and post it for parents to see. Let them know that the kids area of the waiting room is disinfected multiple times a day. This way, they'll be able to let their kids play with greater peace of mind.
5. Separate the Waiting Room Into Distinct Areas
In some cases, your patients or customers will cover a wide demographic range. While you may have a lot of families with young children in your waiting room, you may also have older adults. Keep that in mind when you're designing the final layout of your waiting area.
If possible, try to separate your waiting room. The kids area can be on one side or even occupy its own dedicated room. Children will be able to laugh and play undeterred. On the other side, adults waiting alone won't be bothered by the noise the kids are likely to make. Both contingents can relax as they wait in their own way.
6. Update the Theme
In the kids area of your waiting room, make plans to brighten up the place.
Kids will respond better to brighter colors or murals of animals and scenery to look at. It will make your waiting room seem more fun and inviting. Provided you're happy with your decor overall, the adult corner of the waiting room can remain the same.
A space that looks like it's designed for children will seem more welcoming to kids and their families. Playing with toys in a gray room filled with understated leather furniture almost feels wrong. A friendly giraffe on the wall, on the other hand, will convince them otherwise.
The happier a child is in the waiting room, the more easily they'll cooperate during an appointment. Families will return to your business if you successfully provide a waiting room experience that caters to their needs. They may even refer your location to other families looking for a business that welcomes families with children with open arms.
Image Credit: Gustavo Fring; Pexels; Thanks!