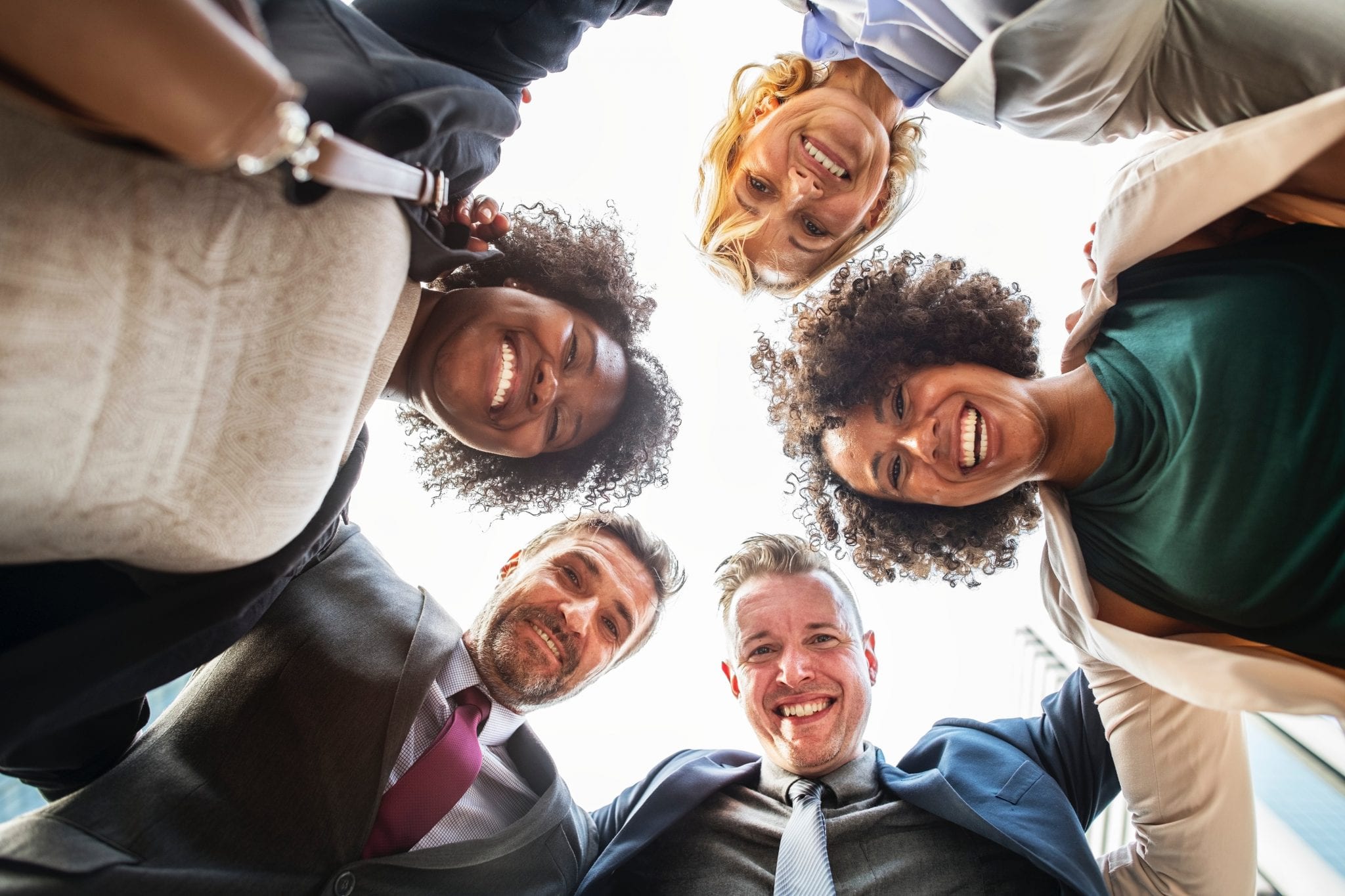 Regardless of how talented your individual team members are, you won't get very far if they don't work cohesively. As the 
business owner
 or manager, it's your job to implement strategies that will improve teamwork. When your team works together, trust begins to build and responsibilities become clear. A healthy team knows how to be honest with one another even if it means putting forth harsh criticisms.
That all said, here are seven ways you can improve teamwork in your company.
Establish a clear team mission.
This applies to your overall company mission, and the mission of each project you kick off with your team. It may take five, ten, even twenty years to build a successful company. During that time, you may kick off projects that drag on for months if not a year. Regardless of what stage you're in, you need to establish a clear team mission. If you can paint the big picture and align everyone with the same goals, your 
team will be motivated and productive
.
Create a reporting infrastructure.
In every organization there will be problems. The last thing you want is to have an employee sit on an issue and not have anyone they can report to. On the flip side, you also don't want that employee to gripe about their problems every time they arise. The best way to handle this is by creating a reporting infrastructure. First and foremost, you need every team member to understand their roles and to whom they report issues to. If there is a disagreement, there needs to be a process in which that issue gets discussed. Last but not least, you need to decide which members of the team make the final call. Establishing these ground rules is key to 
improving overall teamwork.
Make the right hires.
While this one sounds obvious, it's surprising how many managers fill roles with unqualified employees. The problem is, most hiring managers overlook the importance of personality fit. A fancy resume and a proven track record may look good on paper, but if they don't get along with the rest of the team what's the point? As you go through your interviews you need to focus on both skill and personality qualifications. If they seem promising, you should always throw them in the mix and let them work amongst the team for a few days. If things don't work out, try shifting things around or look for another candidate.
Build relationships outside of the workplace.
In order to build honest and lasting relationships you need to encourage team bonding outside of the workplace. Work can get stressful, and that 
stress can really weigh down on people
. Instead of trying to fix things at the office, 
take your team out to lunch
 or organize a team field trip. Not only will this give your team a breath of fresh air, it'll give them the chance to get to know each other on a personal level. One great option is to have your team join a sports league together. First and foremost, health and fitness is as popular as it's ever been. Second, team sports is one of the best ways to build team chemistry. For tech companies, there are plenty of sports leagues you can join where you compete against other companies. This way you can network, exercise, and foster teamwork all at the same time! At the end of the day, building teamwork takes time – so it's in your best interest to start now. For starters, use the four strategies above so you can improve teamwork.
---
Originally published here.