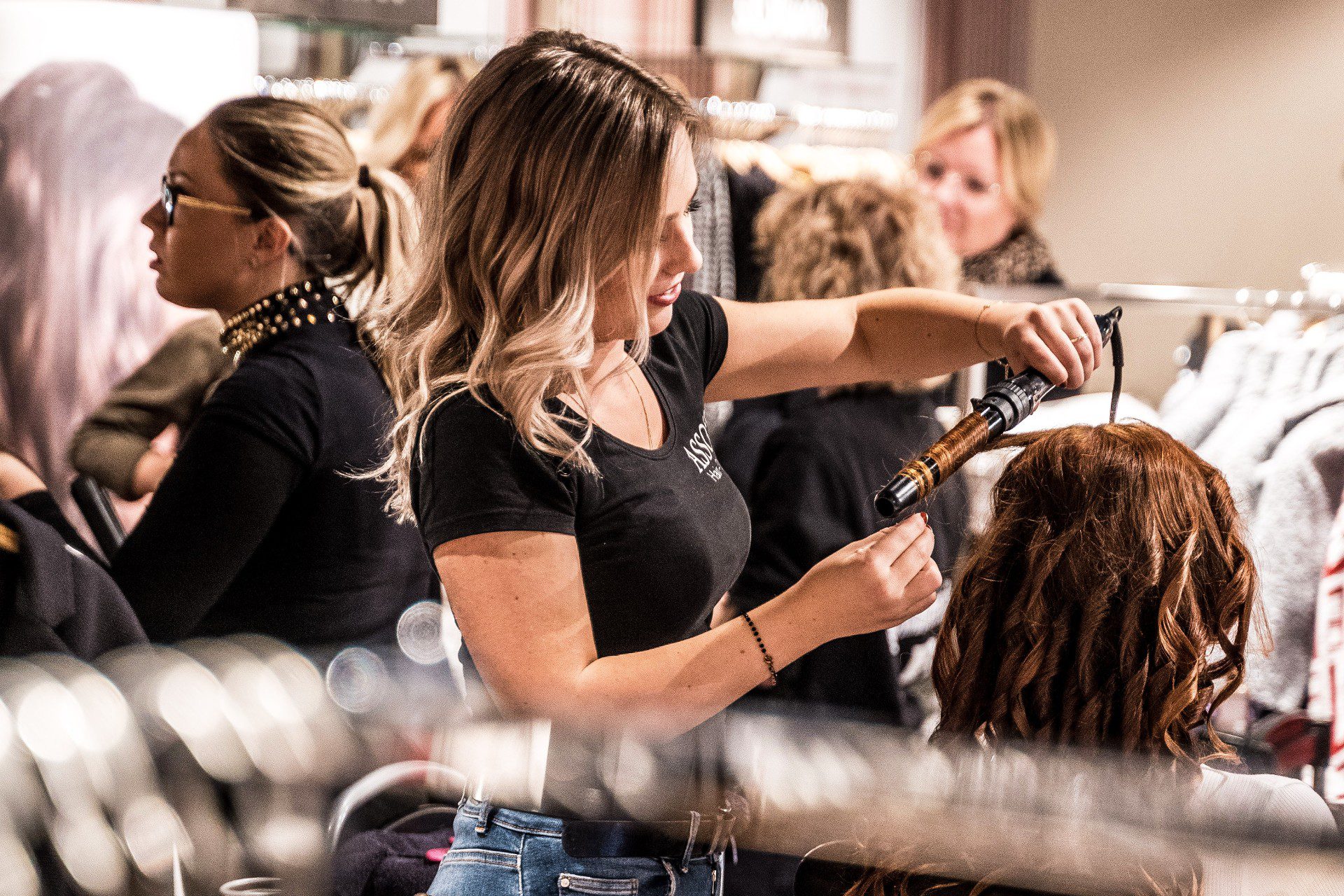 Students aren't the only ones who deal with back-to-school stress — an appointment-based business can, too. Whether you operate a hair salon or a healthcare facility, you may be affected by an increase in new customers as the school year begins. Consequently, a busier schedule is a great opportunity for business but can also lead to stress and turmoil if managed improperly.
Is your business feeling unprepared for an increase in appointments? Here are a few ways you can prepare for the influx of customers as students return to campus.
Prepare Your Staff
A happy customer starts with a happy employee. While businesses enjoy customer satisfaction, it's important you aren't sacrificing your employees' happiness as a result. As a result, an increase in appointments can lead to employees deferring their own needs.
Whether it's for a doctor's appointment or a therapy session, make sure your employees still feel comfortable taking time off when needed. To prioritize your employees' well-being, start by providing a healthy work environment your employees feel comfortable being a part of.
One way to reduce the stress of your employees could be to offer additional paid time off. An overstuffed schedule can lead to employee burnout.
Reward your employees for taking on ample new appointments by providing them with the relaxation they deserve. After some time off, they will come back less stressed and more welcoming toward new clients.
Offer Deals on Services
For many college students, going back to school also means relocating to another city or state. Searching for a new hair salon, doctor's office, or therapist can be overwhelming, especially when those services are expensive.
Relieve stress for new clients on tight budgets by offering deals on your services and loyalty program discounts. Extending special appointment deals to new student clients can make them feel better about choosing your business.
Special discounts are a great reward to give as an appointment-based business.
For example, if you own a beauty salon, you could give a first-time bonus to new customers for your initial services. This could include a free eyebrow wax, bonus facial massage, or a discounted haircut. Such offers not only help your customers save money, they also allow them to become familiar with your services.
Therefore, start cycling these deals for birthdays and anniversaries to continue to pique interest in your company.
Balance Scheduled and Walk-In Appointments
The arrival of new clients can lead to long wait times, which can ultimately turn away both new and current clients. Prevent losing your customers to competitors by properly balancing your scheduled and walk-in appointments.
If you do accept walk-ins, try limiting the range of services you provide to those without a scheduled appointment.
For example, if you own a tattoo studio, only offer to accept walk-ins if the client needs a touch-up or consultation. If they're seeking a more time-consuming service, make them an appointment for a later date. That way, you avoid increasing the wait time of customers already on your schedule.
If your business doesn't accept walk-in appointments, make sure this is clearly stated to avoid annoying would-be customers.
Turn this policy into a positive opportunity for new customers by giving them an incentive to schedule in advance. You might provide a coupon to those who make their first appointment online or offer a bonus service for booking in advance. Either is a great way to keep your clients satisfied without overworking your employees.
Keep Information Updated and Relevant
Save your customers hassle by ensuring your business's information is updated and easily accessible.
Try looking at your business from a client perspective to see where your company can improve. Review your company website to see whether it states your current business hours and provides the location information they need to visit your business.
Update any required online customer information forms and ensure all links navigate to the correct pages. Many times, your online presence is your customer's first impression of your business. Avoid phone calls from confused prospects by tidying up your site's information.
To remain relevant to your new customers, your business must stay current with the latest technologies.
Update any outdated tech so that you can handle more customer traffic without the pain of slow response times or server crashes. Robust appointment software that enables automated email reminders and calendar sync options can make your business run more smoothly.
With help from these technologies, you can take on more customers and retain old ones, thereby increasing business revenue.
Appreciate Your Increased Business
Back-to-school season is a great time to boost revenue and build loyalty among customers and employees.
It can also be a joyful experience for college students, as they embrace the adventure of a new school year. You'll do right by customers new and old if you prepare your business for the influx and attend to your staff's needs. By following the tips above, you can optimize your back-to-school customer experience.
Featured Image Credit: David Geib; Pexels.com. Thank you!