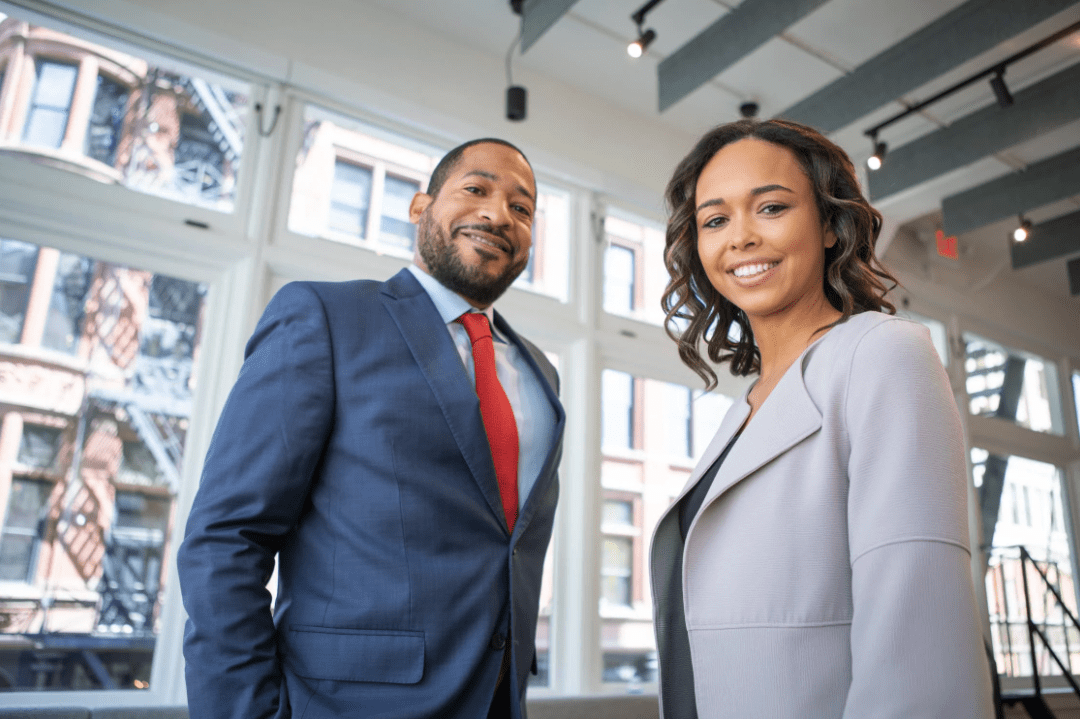 We are living in a time of the so-called Great Resignation. This clever name refers to the millions of Americans who have quit their jobs in the past year. Today's workers are starting over on their own terms, looking for employment that is more flexible, offers more competitive packages, and treats them like human beings.
Even if you think your workplace is up to par, you might be in danger of losing your top employees to this mass exodus. They say the grass is greener on the other side, but you can always start watering your side of the fence so that your turf remains lush and attractive to top talent. With that thought in mind, here are some ways you can convince your best employees to stay with your organization despite the turnover nationwide.
Keep Your Business Organized
Your top employees are no doubt some of the most capable individuals in their field. They don't want to feel like their talents are being wasted because they're always having to put out fires and repair damaged workflows. An organized business model will remove those tricky variables so that your team members can focus on what they do best.
There are lots of benefits that come from having an organized business. For starters, you can find important information and materials when you need them. Responsibilities are clear, and team members have the resources to complete their tasks efficiently. All of those benefits contribute to a positive work environment that employees will be hesitant to leave.
Don't know how to start getting organized? Try using a software program for project management, scheduling, or payroll. Such solutions can be implemented almost immediately and begin yielding results.
Show Appreciation
When hiring new employees, you might be extra attentive in an attempt to make them feel comfortable and committed to your business. After some time, it's easy to slack off on the things that made you an attractive employer in the first place. If you neglect your existing employees, they'll start looking for a change of scenery.
There are many ways you can express appreciation toward your employees, most of which require little more than simple effort. Try saying thank you more often and greet employees as they arrive each morning. Hold the occasional team lunch to encourage interaction and give your employees a treat. Simple gestures such as these can go a long way to making employees feel appreciated, noticed, and cared for.
You should also look for ways to reward your team for their hard work and dedication to the company. Hand out bonuses, offer incentives, and revamp your benefits package for tenured employees who deserve some extra compensation for everything they do. This will help ensure your business doesn't fall victim to the Great Resignation.
Ask for Feedback
Listening to your employees' concerns and taking action that directly benefits them is another great way to show appreciation. Solicit their feedback in an attempt to make the workplace better for them and keep your retention rates high.
There are — at least — two ways you can ask for feedback from your employees. You can create a survey in which responses can be anonymous. By filling out an online form, employees can share whatever they want without hesitation. Your survey can contain specific questions about the workplace but should also have a section where your employees can add their personal thoughts.
The other option is to hold face-to-face meetings with your workers and ask them for feedback directly. This can be done as part of performance reviews or other regularly scheduled meetings. Asking about — and listening to — their concerns will make your employees feel like their voice matters.
Make Changes As Needed
Once you receive feedback from your employees, do something with it! Team members might feel even worse if you listen to their opinions and then do nothing with their input. Making needed changes to your organization for the benefit of your employees is sure to boost retention rates even during the Great Resignation.
In addition to taking feedback seriously, seize the initiative to make positive changes on your own. Employees shouldn't feel that in order for change to happen, they have to submit a signed petition or approach their supervisor directly. They'll be much more pleased when management shows that they can analyze a situation and make it better with their own time and efforts.
If a team member does move on, conduct a candid exit interview. Knowing why employees leave your company will help you know what changes you need to make. For example, during the peak of COVID-19, it was a great benefit to be able to work from home to avoid getting sick. Enabling remote work is a way many companies have kept their best employees throughout the Great Resignation, rather than seeing them flock to other organizations that allowed remote work first.
Improve Your Work Culture
A large study on the Great Resignation found that the leading cause of employee turnover was a toxic work culture. A poisonous work environment can dissuade your best employees from staying regardless of the pay and benefits. Considering how much time they spend at work, employees greatly value an atmosphere that is positive and fosters their professional development.
The question now is how do you improve your workplace culture? This might involve changing your management style to micromanage less, allowing employees greater flexibility, or even firing an employee who's always causing problems for the team. Improving your work culture will create an environment where your top employees can continue to thrive and want to remain for the long haul. If you stand around and do nothing to retain your top talent, your employees could walk away to pursue new dreams. Instead of watching them go, make a concerted effort to improve their workplace and enable them to achieve their professional goals in your organization.
Image Credit: Rebrand Cities; Pexels; Thank you!