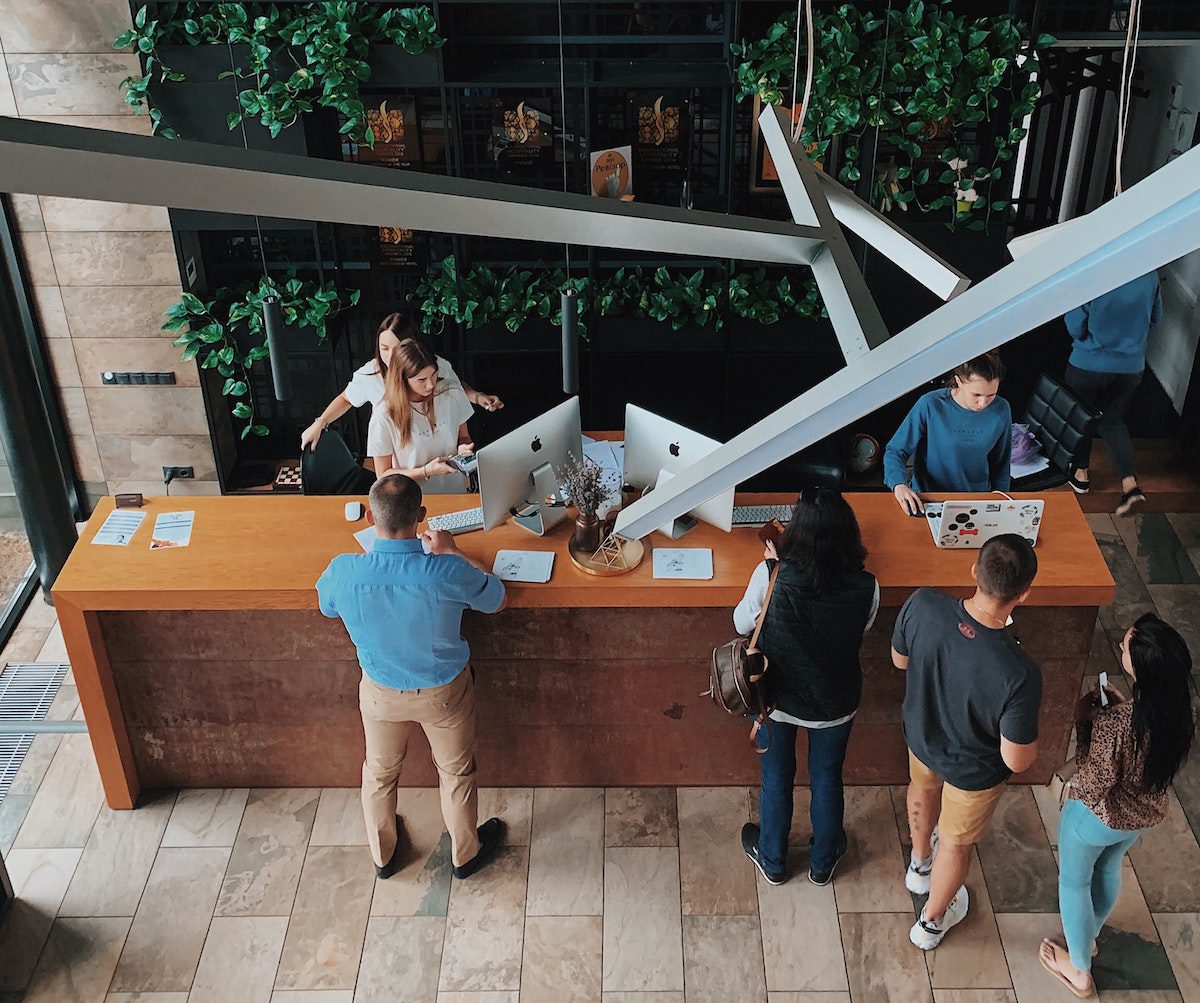 The seasons are changing, which is the perfect time for you to make some changes to your business. While your organization might not need a complete overhaul, altering your marketing tactics to the changing times can be exceptionally helpful. The events and themes that accompany autumn can be used to your advantage.
One thing consumers love is a good deal. Sales and discounts are common during the fall months for that reason, whether it's Labor Day furniture sales or cut-rate turkeys at the grocery store. Appointment-based businesses can likewise use seasonal promotions to grow their customer base and generate more revenue. Here are a few ideas your business can entertain this season to accomplish just that:
1. Offer School-Oriented Deals
One of the biggest changes besides the weather in fall is the return of the academic year. There's a lot that goes into heading back to school, and your business can run promotions to show scholars your support. If your service is one that many students may desire or need, a student discount will be welcomed.
By this point in the semester, new college students are outgrowing the haircuts they got before leaving home. To maintain their look, their tresses are going to need intervention before holiday break rolls around. If you operate a hair salon, advertise a 10% discount for students who can provide a school ID. They can look and feel their best without straining their student budget.
You can think of a school-related twist for just about any business. Students who commute to class may need an oil change for their car. Parents who finally have their kids out of the house will appreciate a discounted massage.
2. Provide Holiday-Themed Discounts and Freebies
There are a few key holidays that take place during autumn, and the promotions during this time practically create themselves. There are so many ways for you to offer a creative discount to your customers to celebrate the season.
Halloween offers a prime opportunity. This holiday is already heavily commercialized, with its own special TV episodes, spooky decorations, and buckets of candy waiting for hungry children. Your business can have a lot of fun with this holiday by thinking outside of the box.
For example, you can offer a discount or a product giveaway to any customer who shows up in a Halloween costume. This will really hit the mark for businesses that target families, such as a pediatric dentist's office. Kids will be able to show off their Halloween costumes, and parents will walk away with some free toothpaste and kid-friendly floss picks. Just the thing to save young teeth from sticky Halloween treats!
3. Join In Community Events
You won't be the only organization that will be celebrating the season. Chances are, your local community will host a number of fall-themed events for families in the area. You can lend your support by volunteering at these events and bringing some discounted services along with you.
Turkey Trots are fun runs held around Thanksgiving Day. Families get together to burn a few calories before an extravagant meal and compete for prizes. How can your business help out at an event like this? Maybe you set up a booth at the finish line handing out apple cider with discount cards for your services. You're helping out with the race while also marketing your company.
Other seasonal events to watch out for are trunk-or-treats, corn mazes, and fall festivals. Be creative with how you participate in these events, both in providing a service for the community and marketing your business.
4. Beef Up Your Loyalty Rewards
Do you have a loyalty program currently in place? Many appointment-based businesses reward returning customers with points that can be redeemed for discounts, prizes, and more. If you run such a program, your fall discount plan can be to increase potential rewards for a short time. Post fall-themed promotional materials in your waiting area to publicize the bonus rewards you're offering.
This approach accomplishes two goals. First, you please loyal customers who keep your business running day in and day out by upping their rewards. Secondly, you are incentivizing new customers to become loyalists themselves. Touting the perks of membership can be quite convincing.
If you haven't implemented a rewards program, now is the perfect time to set one up. An autumn deal that boosts introductory rewards will really get the ball rolling. You can taper off the rewards later, but be sure to honor any promised rewards through the end of the year.
5. Run a Contest
Is there a better discount than 100% off? A lucky customer or two can win such a deal by participating in your fall contest. You can even throw in a 10% discount to all contestants to spread the love and get more people to participate.
One example could be a photo contest held through social media. Contestants can share their fall-themed images with a hashtag specific to your business. Anyone who creates a post can come in for discounted services, and the contestant whose photo gets the most likes can come in for free. Such contests are free to enter and available to anyone with an internet connection, making them inclusive and simple.
Autumn promotions come and go, but the customers they draw in can stick around for the long haul. Craft your seasonal marketing efforts thoughtfully, and your business will be enjoying the increased revenue long after the scent of pumpkin spice has waned.
Image credit: Kateryna Naidenko; Pexels; Thanks!