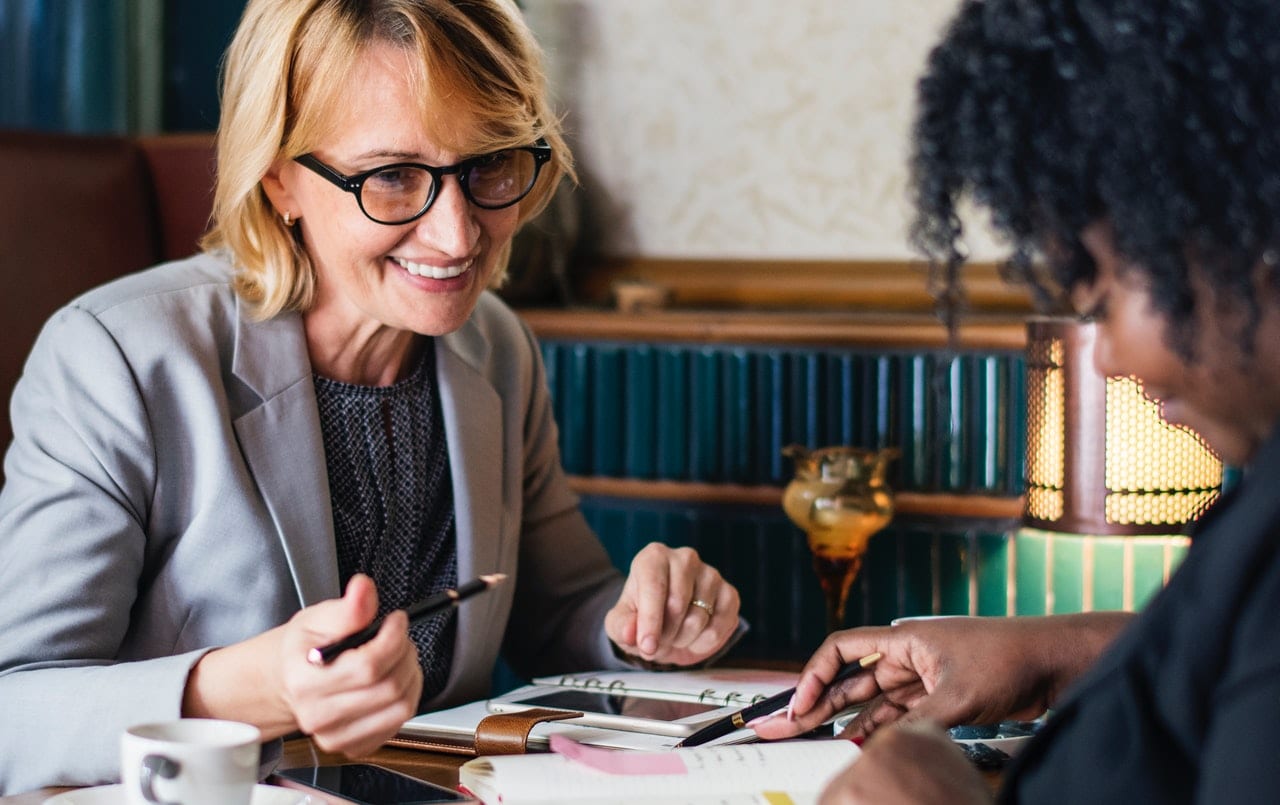 Offices across the country are slowly opening up again, and clients are making appointments that the Covid-19 pandemic had long delayed. Getting your customers to book return appointments will be easy if you make their visits memorable for the right reasons.
The better the customer experience, the more likely they are to become regulars. How you take care of your customers is just as important as the service you offer.
There are a number of different ways you can make each appointment unforgettable. Doing so will improve customer retention, garner positive reviews, and increase your company's revenue. Time to get started!
1. Make Appointment Booking Easy
If booking an appointment with you is unnecessarily difficult, your customers will definitely remember it—and not in a good way. Endless back-and-forths or unanswered phone calls will turn into a consumer horror story that your patrons will share with their friends.
Make your appointment-booking process as simple and painless as possible. When you do, the thing your customers will remember is its user-friendly nature. Customers will tell their friends how getting in to see you was a breeze, instead of warning others to stay away.
2. Greet Customers at the Door
Start off each appointment on the right foot. Expressing appreciation for each customer as soon as they cross the threshold of your business lets them know how important they are. If, on the other hand, you ignore them or treat them curtly, that rocky start will be difficult to recover from.
Even if you're busy with something or someone else, make sure that you or an associate acknowledges every guest who walks through the door. Let them know you'll take care of them as soon as possible. 
3. Deliver on Promises
You're doubtless using some sort of marketing to reel in customers. Now you need to make sure you back up all your claims come appointment time. Are you boasting the best haircut in town or the fastest service in the area? Prove it.
A memorable appointment must include delivering on these promises. Customers who come in hoping these claims are true will be pleased to see that they are—and they'll remember that satisfaction when they book their next appointment. 
4. Give Little Gifts
You can thank customers who make appointments by giving them a gift. You might recall the excitement you experienced as a kid when you received a lollipop at the doctor's office. That small present turned an otherwise dreaded appointment into a joyful experience.
If a candy isn't your style, you can offer discount coupons or referral cards to customers. This will encourage them to return and bring a friend. While the individual proceeds of each appointment will be reduced, the increased business will make it worth the effort. 
5. Make Your Waiting Room an Inviting Place to Be
Reducing wait times is important for all businesses that rely on appointments, especially during the pandemic. However, there will always be variables out of your control that will cause waiting times to increase now and then. 
How you handle long wait times says a lot about your business. Make your waiting room experience the best it can possibly be. Consider providing reading material, a television, a frequently sanitized place for kids to play, or individually packaged snacks (at least until your coffee bar can make a return). Customers will remember and be grateful to businesses that make them feel comfortable during inconvenient situations.
6. Look for Ways to Educate
Customers make appointments in order to receive services. While you most certainly will deliver, you can make appointments memorable by adding a teaching element on top of that.  
For example, let's say you run a chiropractic office. Instead of just aligning your patient's back, you can explain your methods and the benefits they provide. Customers will leave feeling better physically while being soothed by their increased understanding. 
7. Focus on Convenience
The less your customer has to do at the time of their appointment, the better. Streamlining their appointment experience and doing any necessary work for them allows them to sit back and relax instead of stressing about details. 
Look for ways to make appointments convenient for customers. You might allow them to complete any necessary paperwork online or let them check in through an app to reduce wait times. An easy appointment is a memorable one.
8. Get to Know Each Guest
Developing relationships helps businesses retain customers, but it also makes appointments memorable. When customers can feel a bond growing between them and their service providers, the experience will stay with them longer.
Think of ways you can develop relationships with customers while they're within the walls of your business. Focus on communicating well and getting to know their backstory. These efforts to reach out will make a long-term impact from day one. 
9. Ask for Feedback
In your efforts to improve your business experience, ask your customers for feedback after their appointments. This will prompt them to focus on the details of their appointment, helping them remember it more fully. 
Feedback helps you fine-tune your business approach so you can make appointments more memorable for returning and prospective customers. Proactive improvement will enable you to provide the best services and edge out the competition. 
10. Go the Extra Mile
Ultimately, you should strive to go above and beyond with everything you do. Customers will note the attention to detail, and the extra effort you put into your business will resonate with them.
Be careful, however, not to overdo things. Attention that borders on officiousness can be off-putting, creating a negative experience for customers despite your best intentions. Strike a comfortable balance. 
Making your customers' appointments worthwhile will increase your client base and draw new patrons to you with ease. With these 10 tips, you can make your appointment experience memorable—in a good way.