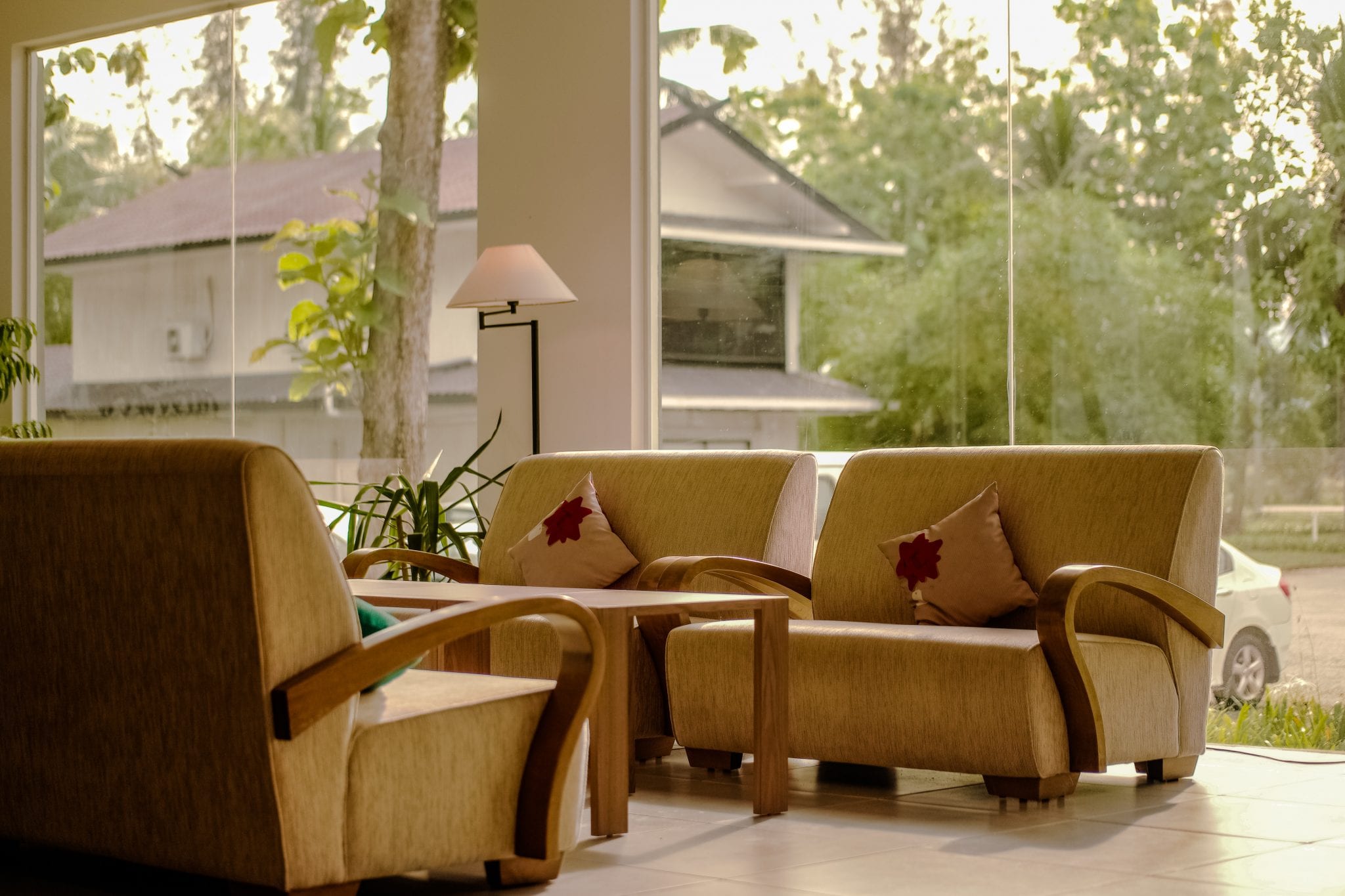 There's a lot that goes into fulfilling an appointment. In many ways, one person's appointment depends on the execution of many previous appointments. And during busy times, every company falls on occasion. 
When that happens, customers end up having to wait longer than expected. That can be frustrating for those who showed up early as well as those on a tight schedule. If it happens too frequently, customers may start showing up late or not arriving at all. 
You may not always be able to shrink your customers' waiting time, but you can enhance their waiting room experience. A good customer experience is what keeps people coming back, and the waiting experience is a big part of that.
It doesn't have to be complicated or extravagant. Take a look at these simple ways to ease customers' waiting anxieties:
1. Send reminders about waits.
Reminders should already be a meaningful part of your company's scheduling practices. And if you monitor your appointments carefully, you can alert people when you start to fall behind. 
A reminder about wait times helps customers mentally prepare. That way, they won't be disappointed when they have to wait once they arrive. They may even opt to reschedule their appointment if they are in a time crunch. 
The key is to be as accurate as possible with the reminders. Don't underestimate the time they'll have to wait. Instead, give yourself some room to exceed their expectations. Keeping a customer comfortable in the waiting room begins with making them comfortable with the idea of waiting. 
2. Check your seating layout.
Aside from having comfortable seating in your waiting room, the way it's arranged can also affect customers. No one wants to be cramped together while waiting, especially during the pandemic or if there are a lot of people in the room. 
By moving some chairs and tables around, you can redesign your waiting area to be more comfortable. Simply declutter the area, space out your chairs, and make electrical outlets accessible.  
Be sure to reorient your room in a way that breaks up the traffic. Doing so will probably involve some trial and error. Pay attention to where people tend to walk, and keep those areas clear. Make sure exits and entrances are clearly marked. 
3. Let in some natural light.
Harsh or dim lighting can make a waiting room unbearable. Natural lighting can significantly reduce the fatigue that builds up from waiting. 
If you're able to, open the blinds and let in some light. On nice days, open the windows and use the screen door. If windows are scarce in your office, experiment with lights that imitate natural light. 
4. Make Wi-Fi easy to access. 
People tend to spend time on their digital devices when they have to wait. You are bound to get asked about the Wi-Fi connection. 
Reduce the need for customers to ask by doing the following:
Name your Wi-Fi after your company. 

Make the password visible for customers.

Include a guest Wi-Fi option.

Train the receptionist on Wi-Fi troubleshooting.
Surfing on cellular data while they wait may cost your customers money. Don't underestimate how much that can get under their skin. 
5. Provide refreshments.
Food and drinks can be a good way to ease a customer's wait. You don't need to break the bank, but do set out some light refreshments. 
Water and coffee are standard. Go above and beyond by setting out juice, lemonade, or soft drinks. Set out a container of tea bags and an electric kettle. 
Snacks are also a smart way to keep customers entertained. Fruit, nuts, and chips are great picks for an office environment. To satisfy your customers' sweet tooth, you could set out donuts and other pastries.
Always make sure the display is tidy. Remove any food that's gone bad promptly. Restock the display regularly. 
6. Add art to the room. 
While they wait, nobody wants to choose between staring at a blank wall or at other customers. Hang some art on the walls. Not only is it aesthetically pleasing, but it can actually cut down on the stress of waiting. 
If you have a little money to spend, consider featuring art from local artists. Make sure whatever you choose represents your brand well. Switch up your art periodically to keep things interesting for your most loyal customers. 
7. Set out reading materials. 
Magazines are a staple of waiting rooms. But if you want to step it up, include books as well. To keep kids entertained, pepper in some comics and coloring books. Make sure all periodicals are recent so customers aren't stuck reading through old news. 
Go broad in your selection so that every client can find something they're interested in reading. Before they know it, their wait will be over. 
8. Take care of the kids.
Restless kids can be a burden to parents in a waiting room. Worse, they can disrupt the experience of other customers as well. 
If you commonly have kids in your waiting room, create a play area. Colorful toys are a surefire way to keep children's attention. If you're lucky enough to have a playground outside the office, let them get some fresh air while their parents watch them from the window. 
Patience is a virtue, but you shouldn't test your customers' limits. If you need to ask them to wait, do your part to help them out.