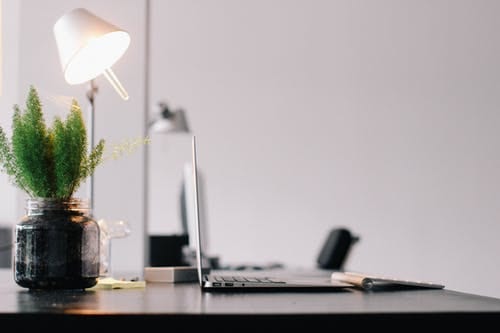 The new year can't come fast enough. Entrepreneurs and business leaders everywhere will be grateful for the opportunity to leave 2020 behind and look toward 2021. Part and parcel of that is setting up your appointment schedule for next year.
Don't know where to start? This guide will get your wheels turning and your schedule set:
Learn From 2020
You can learn a lot from last year's appointment schedule. Look at what techniques brought customers in the door and helped you serve them efficiently. Lean into those that worked and jettison the rest.
For example, what kept appointments coming COVID-19? Was it a social media promotion? Digital marketing or SEO? Chances are, those tactics will continue to perform in 2021.
Get Customers on the Calendar
Don't wait until January 1 to start booking appointments for 2021. You'll enter the new year with a bare schedule that will be stressful to fill up. Throughout the final weeks of 2020, you should be trying to book as many appointments in early 2021 as possible.
What about appointments for mid-2021 and beyond? Appointments planned too far in advance are more prone to cancellations. Decide with your team how far in advance you want to book while weighing the pros and cons.  
Hold a New Year's Promotion
If you expect January to be a lean month, you can open up the year with a New Year's promotion. As is true of all promotions, a good deal can incentivize a lot of appointments quickly.
Use customer's New Year's resolutions as a way to lure them to your business. For example, a dentist's office can cater to customers who want to transform their look in 2021. Personal trainers will greatly benefit from a New Year's deal, as getting in shape is one of the most common New Year's resolutions.
Set Up Work Schedules
Once you've gotten your appointment schedule squared away, be sure to spend some time organizing your employee schedules. Making sure busy days have enough employees scheduled is key to keeping appointments flowing.
Plan out employees' work schedules as far in advance as possible. Ask your team members to submit PTO requests as early as they can. Ironing out these details makes scheduling less stressful.
Aside from your team's work schedule, don't forget about your general business hours. With COVID-19 still affecting businesses everywhere, your regular hours might have changed. Make sure these are updated on your website, front door, and anywhere else you post them.
Decide Days Off
When setting up your appointment schedule for the end of the year, you should have the days marked off where you're not taking appointments. Christmas and New Year's are times for family, but don't stop there. 
Say you've decided to open up all of 2021 for appointments. If a customer books a visit on the day before Thanksgiving — a day you'd planned to take off — they'll be frustrated by your request that they rebook. As soon as you know what your schedule will look like, make it known online. 
Days off won't just include holidays. Think about all-staff retreats and maintenance needs that might limit your availability. Even if it's not a full day off, you may need to reduce the number of available slots on those days to accommodate your other responsibilities. 
Reach Out to Your Regulars
As you fill up your appointment slots for 2021, give your regular customers a ring. They'll appreciate being given the opportunity to claim their preferred appointment times, encouraging loyalty while netting you recurring revenue.
This strategy is commonplace in the sports world. Season ticket holders get the first call to renew their membership before seats are opened up to the public. Sports franchises understand that their long-term fans are their most important asset; the same is true for your business.
Recalibrate Your Reminders
While setting up your appointment schedule, take time to go through the other settings of your appointment software. Updating your automated reminders is a great way to reduce your no-show rate and improve customer compliance.
Say you're a doctor's office that added colonoscopy services. Those customers can't eat for a day or more before the procedure — something automated notifications can remind them off. Be sure they're set appropriately. 
Get started now on making 2021 a great year for your business. The more prepared you are, the fewer things can shake you. And after 2020, you know just how important that is.