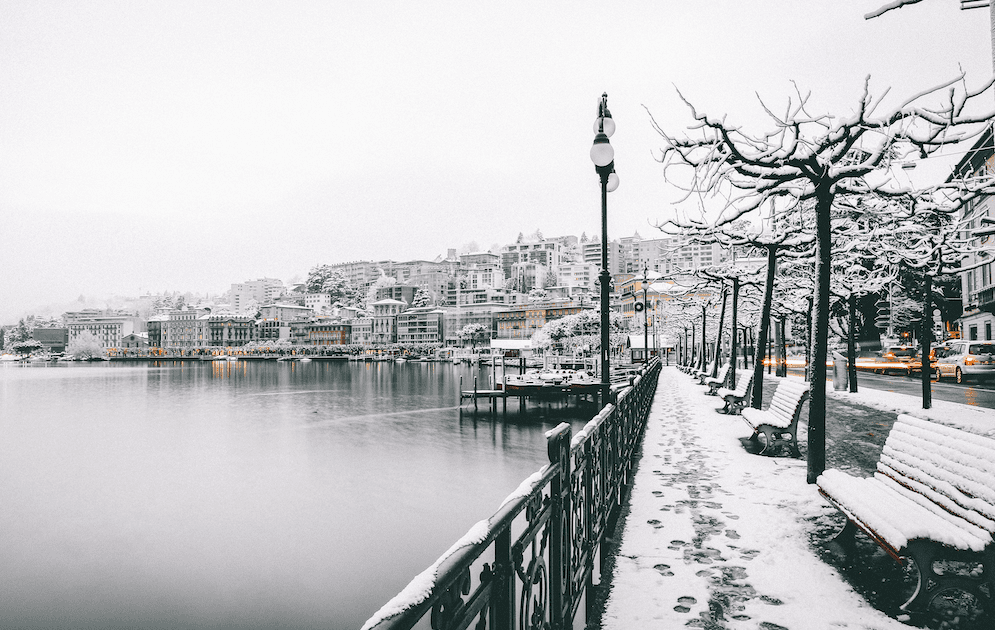 The weather outside is frightful, and while your waiting room might be delightful, it'll take some extra effort to get customers there this time of year. Cold weather, slick roads, and dark afternoons make it more difficult to book and keep appointments.
You don't need to let the winter blues affect your business. With a few tweaks, you can make sure your customers feel welcome and comfortable:
Revamp Your Waiting Room
Few customers will brave winter storms to trek to your business if your waiting room is cold and dismal. Up the festivity by making your waiting area more comfortable and warm for your guests.
Start, of course, with social distancing measures that protect customers from COVID-19. Next, look for ways you can make the area more homey. Space heaters, Christmas decorations, or a COVID-safe hot chocolate bar are all solutions you can implement.
Amend Your Late Policy
Icy roads and snowy weather make driving difficult. They also make travel times unpredictable. 
You shouldn't punish customers for travelling safely. Consider amending your late policy for the rest of the winter.
Show some leniency to late customers. For example, you might make it a rule that they must call to advise you of their tardiness in order to receive amnesty. You can also tack on a few minutes to your policy before late charges and cancellations kick in.
Your no-show and cancellation policies might also need a glance over if you live in an area that experiences heavy snowfall. A blizzard can put even regularly paved roads out of commission. You can't blame your customers for not showing up if they can't use the roads.
Increase Buffer Periods
Another step that can help careful drivers feel comfortable making appointments is by increasing your buffer times. This way, you have some wiggle room if a customer shows up late. 
Buffer periods are particularly useful in winter. A break between appointments can be used to shovel snowy sidewalks, switch out wet floor mats, or stoke the fire if your waiting room has a fireplace. 
Add Incentives
If you're struggling to convince customers to venture out, it might be time to break out some incentives. Rewards can motivate even customers in deep hibernation to make the trip out, helping you flesh out your appointment calendar.
Holiday deals are an easy — even expected — marketing strategy to boost winter appointments. Discounted prices are always motivating, especially when holiday parties and presents take a big chunk out of consumer budgets. If you can't afford to offer a discount, consider a goodie bag or gift card. 
Mind Your Exterior
When snow and ice come, prioritize taking care of the outside area of your property. Promptly clearing parking lots and sidewalks of snow and ice will prevent injuries. Plus, it increases your curb appeal, which can encourage walk-ins.
Check with your city counsel to see if they take care of snow removal in your area. If not, hire someone to plow your parking lots for you. If all else fails, send an employee out with a shovel.
Make House Calls
Here's your chance to experiment with a new business model. If you're having a hard time getting customers to come to you, bring your business to them. If your business allows it, this can be an effective way of maximizing your bookings. 
For example, hair stylists can bring their scissors, comb, and hair dryer to a client's home. Mechanics can perform an oil change in someone's driveway. As long as you can keep your employees safe and follow COVID-19 guidelines, give it a shot.
Do Some Cold Calling
Winter is made for cold calling. All jokes aside, reaching out to potential customers may be enough to get them to give your business a shot in the winter months. 
With each call, be sure to point out the efforts you're making to provide an excellent appointment experience. Cover your COVID-19 precautions, your waiting room's features, and your speedy service. The better it sounds, the more likely your sales pitch is to work.
Adjust Your Hours
If all else fails, you can adjust your business hours to accommodate your appointment list. Reducing store hours, for example, can cut down on your heating and electric bills. If you can't get customers in the door, don't waste your money. 
When in doubt, ask customers about their preferences. You may simply need to shift your business hours up or back a few hours. 
Winter can be a tough time for both businesses and consumers. Put in the effort to lift their spirits, and they'll put a little something extra in your stocking, too.