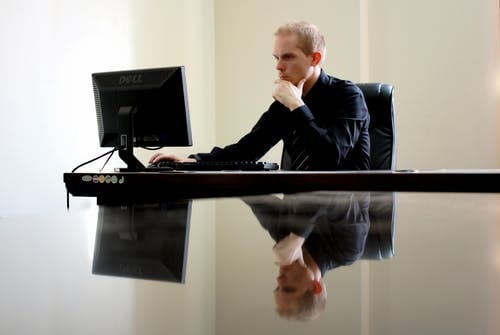 Business is full of pressure to succeed. As a leader, your team members depend on you to have a vision and answers to their questions. So what happens if you fail in front of them? 
Perhaps you dropped the ball on an important project. Maybe you misdirected your team in a way that hurt the company. Or maybe, you've upset your team in a personal way. These actions jeopardize the rapport you've built with them.  
As a leader, solving problems is an essential aspect of your role. But when you've caused the problem, solving it gets a bit more complicated. What's more, the impulse to overcompensate is ever-present and can make matters worse.
Despite the complications, there are basic steps you can take to bounce back from major setbacks. Take a look at the following ways to do so without overcompensating: 
1. Accept personal responsibility.
Often when we fail, we may get defensive. These tendencies cause us to blame others or deflect from the issue. But bouncing back from a setback starts with accepting your mistakes. 
When you deflect and blame others, you become a victim of circumstance. But accepting personal responsibility gives you a sense of control. By seeing the ways that you contributed to a problem, you are able to be part of the solution. 
Accepting personal responsibility is a multi-step process. Get started by:
Reflecting on the process that led to the failure

Unpacking your thoughts and feelings associated with the failure

Responding graciously when others point out your mistake

Being intentional about rectifying the situation
Even if others contributed to the problem or failure, you're better off focusing on your role. From there, you can begin to rebuild.
2. Don't succumb to depression and anxiety.
Depression and anxiety are common responses to your problems and failures. And they can creep in as a result of accepting personal responsibility. 
When you're going through these emotions, it's best to take a step back. This might mean taking a short break from work. Or it might mean engaging in an activity that you love in order to recover. 
You don't need to rush your recovery. Whatever it takes, take the time to get to a healthier state of mind. 
3. Reframe the issue.
One way to stop yourself from wallowing in your problems is to reframe the issue. It involves taking a step back and thinking of your situation from a different angle. 
Instead of viewing a setback as an insurmountable problem, try seeing it as an opportunity to grow. For example, if you've strained a relationship with an employee, focus on how reconciling can strengthen the relationship.
Reframing an issue is not necessarily about looking at the bright side. That approach can lead to toxic positivity. On the contrary, reframing is looking at the objective facts of a situation. Those facts will show you that failure is inevitable for everyone — but is also fixable by everyone.
From there, use those facts to embrace your potential. You are defined more by how you rise from failure than the failure itself. 
4. Address the problem with your team. 
Actions speak louder than words, but words are also important. It can be awkward in the office to carry on regularly as though nothing significant happened. You might think you're saving face, but this is nothing more than overcompensation. You need to acknowledge these issues with your team. 
Doing so is key to maintaining transparency at your company. Unless you speak up, you'll struggle to build and maintain trust with your team. This is especially important when your failure in leadership has caused persistently problematic team relations. 
A moment like this calls for a meeting. Give your team a heads up about what you'd like to talk about, and encourage them to bring their own challenges. After all, you'll need everyone on board to move forward. 
5. Create a plan to remedy the situation.
Detailing the actions you'll take to solve the problem is the final and most important step in a successful bounceback. As a leader, it's also an opportunity to demonstrate your competence. 
The good news is, you won't be in it alone. The input from your team members will help you refine your plans and put them into practice. Lean on them to build a healthier, more stable culture across the team. 
Good leaders are built through tests. A major setback might be hard to go through — but it may also be just what you needed to transform into a better version of yourself.