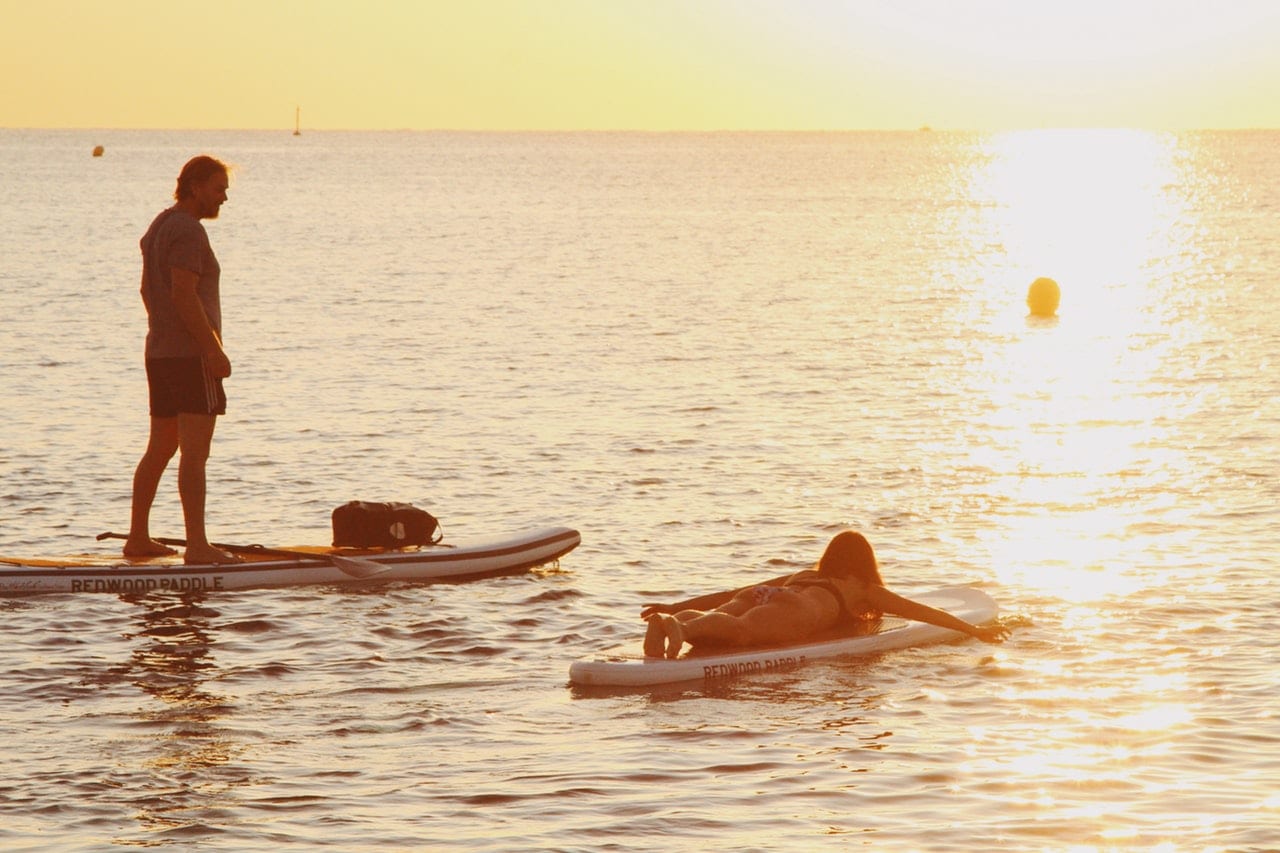 There are plenty of ways to promote teamwork at the office. Many favorites, however, can only be done outside.
As the weather improves and social distancing drags on, people are spending more time outdoors. Getting outside together strengthens bonds at a safe distance, building trust and promoting productivity.

Best of all, team-building delivers those benefits even when it's unstructured. Making memories outdoors doesn't require metrics or days of planning. Fresh air and positive attitudes are all it takes.
What are the easiest, most enjoyable ways to get your team outdoors? Our favorites include:
1. Have a picnic.
The company picnic is a staple for a reason: Breaking bread brings people together without breaking the bank. 
If you have the means, you can get your picnic catered. You can also keep it simple, however, by asking everyone on the team to bring a dish to share. Create a sign-up list to make sure you don't wind up with nine bags of chips and no entrees.
Play some games, invite family members, and have fun. Nothing beats a classic. 
2. Make it a cook-off.
Do a couple of people at the office claim to have the best chilli recipe? Add a little healthy competition to an afternoon outside by making it a cook-off. 
If you've got a large group, split people into teams. Mix and match across departments that you don't wind up with marketers v. salespeople. The whole point is to help people create new connections.
Set up a scoring system. Maybe the best salad is worth two points, the best appetizer three, and the best entree five. Ask board members to be judges, or select them from the team through a lottery system.

Give a small prize, such as a gift card, to members of the winning cooks. The real winners, however, are the people who get to enjoy the tasty food. 
3. Join a sports league.
In the mood for more healthy competition? Join a local sports league. Look for opportunities to face off against other businesses, which can encourage company pride. 
Find a sport that appeals to as many people as possible. Some popular sports likely to have organized leagues include:
Basketball

Soccer

Softball

Volleyball

Bowling

Ultimate frisbee
Sports leagues promote health and wellness. To a degree meals and movie nights don't, they also pull people out of their comfort zones. Just be sure to emphasize the team aspect rather than trying to win at all costs. 
4. Attend a sporting event.
Would you rather watch sports than play them? In that case, treat everyone to an outdoor sporting event. 
Yes, many matches are on pause during the pandemic. That makes them all the more special, however, when people can enjoy the experience again. 
Plus, sporting events aren't just for sports lovers. Stadiums offer lots of food, shopping, and tailgating opportunities.
With that said, stadium prices are steep: Consider giving team members an allowance so that they can grab a beer or a t-shirt without stressing about what's in their wallet. 
5. Experience live music.
If you want to have a good time with your team, you can't go wrong with live music outdoors. Music has so much connective power that it's often referred to as a universal language. 
Of course, not everyone listens to the same kind of music. If an artist that a lot of people like comes to town, though, why not get the team tickets? Those who don't want to attend can simply give their tickets to family members of the workers who do. 
Better yet, attend a nearby music festival together. Because they include multiple acts, their appeal is broader than any one show. 
6. Take a field trip.
Remember how much you looked forward to field trips when you were in school? Your team members think about them in the same way: as a break from the daily grind. 
Consider the following activities to engage your team:
Visiting an amusement park

Going to the zoo

Hiking at a national park

Enjoying a day at the beach
Everyone could use a day away from work now and again. Charter a bus to your destination, and enjoy the thrills of a roller coaster or the calm vibe of a park. 
7. Go camping.
Camping is not for everyone, and it takes a little more planning than the other ideas on this list. With that said, spending a day out in the elements can rally everyone together. 
Camping does not need to be hardcore. Adjust the trip to a level that works for your team: Cabins might be a better choice than tents, and pre-made meals can avoid the challenges of cooking for a group over a fire.
Don't underestimate the business value of enjoying an afternoon outside together. The best memories are made not in the office but in the great outdoors. Get out there, and start making them.