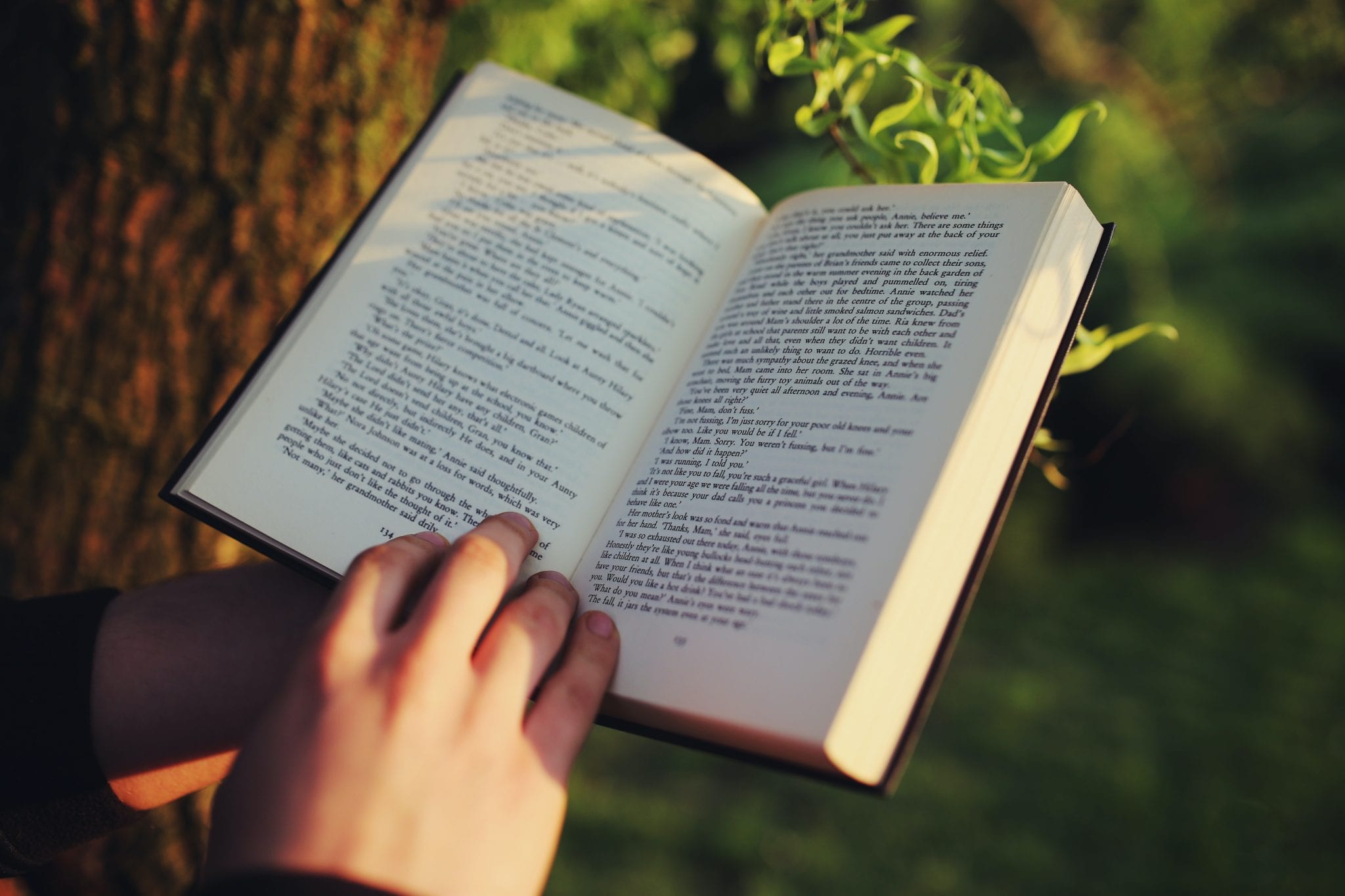 Finding time to read is tough. One silver lining of COVID-19 is that many of us are spending more time at home — the perfect excuse to crack a book. 
Between that and remote work's cultural challenges, an office book club might be just what your team needs right now. Reading a book together is both a bonding opportunity and a recipe for team-wide continuing education. 
With all the books out there, though, settling on one can be overwhelming. Narrow it down by suggesting the following options to your team:
In a world of constant updates and notifications, it's easy to get distracted. That's why a book like "Digital Minimalism" is so important: Not only does it bring awareness to digital time-wasters, but it suggests strategies for breaking free from them. 
Newport goes beyond the typical tech-detox advice. Instead, he argues for a complete rethinking of how we interact with digital technology. Especially on a remote team, it's a topic worth talking about. 
Distractions destroy productivity. Use this read to get your team talking about what a more focused digital life might look like for each of them. 
For good reason, leaders are taking a hard look right now at racial biases and tensions that might be affecting their team. Robin DiAngelo's "White Fragility" is an unapologetic look at how and why those things often get swept under the rug. 
DiAngelo comes from the world of corporate diversity programs. Throughout her book, she refers to that experience when explaining why white people struggle to talk about racism.
Your team needs to read things that challenge and inspire them. Use "White Fragility" as a jumping-off point for a heart-to-heart chat about how inclusive your company really is. Having a book to refer to can open space for people to acknowledge others' experiences and right wrongs.
3. "
Station Eleven
" by Emily St. John Mandel
At times, the pandemic can feel positively apocalyptic. Why not lean into that? Emily St. John Mandel's "Station Eleven" offers a lot of parallels.
A finalist for the 2014 National Book Award, "Station Eleven" tells the story of a traveling group of performers twenty years after a devastating flu pandemic destroys the world. After making their home in an abandoned airport, the group tries to reconnect with what's left of humanity. 
"Station Eleven" bucks the myth that only nonfiction books are valuable team reads. In fact, reading fiction can sharpen employees' emotional intelligence and creativity. Plus, they tend to be engaging, fast reads. 
For a great book about mental health, look no further than "Shook One." This memoir by Charlamagne Tha God traces his emotional challenges as an adult, as well as his success in media, to the traumas he experienced as a child. 
To add depth to Charlamagne Tha God's story, the book also includes insights from Dr. Ish Major, a clinical psychologist. These sections provide a professional edge and tips for managing anxiety to the radio star's story. 
Why read this one with your team? Because mental illness is still stigmatized in many workplaces. Maybe it could encourage someone on your team to ask for help in these trying times. 
COVID-19 has made many of us feel powerless. Fight that sense on your team by reading Deborah Gruenfeld's "Acting With Power." Gruenfeld manages to be radically positive in a way that's authentic and original. 
The best part about Gruenfeld's book is that it's steeped in her own research. By analyzing the techniques of actors, she redefines personal power as the part you play in someone else's story. "Acting With Power" encourages the meek to embrace their power by adopting an actor's mindset.
At risk of repeating a worn-out joke, this book will put you to sleep in all the right ways. That's because many of us could benefit from getting some more sleep. 
Sleep is one of the most underestimated and least understood parts of life, but it's also one of the most important. In "Why We Sleep," Walker explores the things that sleep does for our bodies and our brains. After reading it, you'll definitely think twice before staying up past a reasonable bedtime. 
These books touch on different concerns and topics. Put your team's heads together, and decide what you need most right now. And if the one you're interested in isn't chosen, remember: There's always another read down the road.