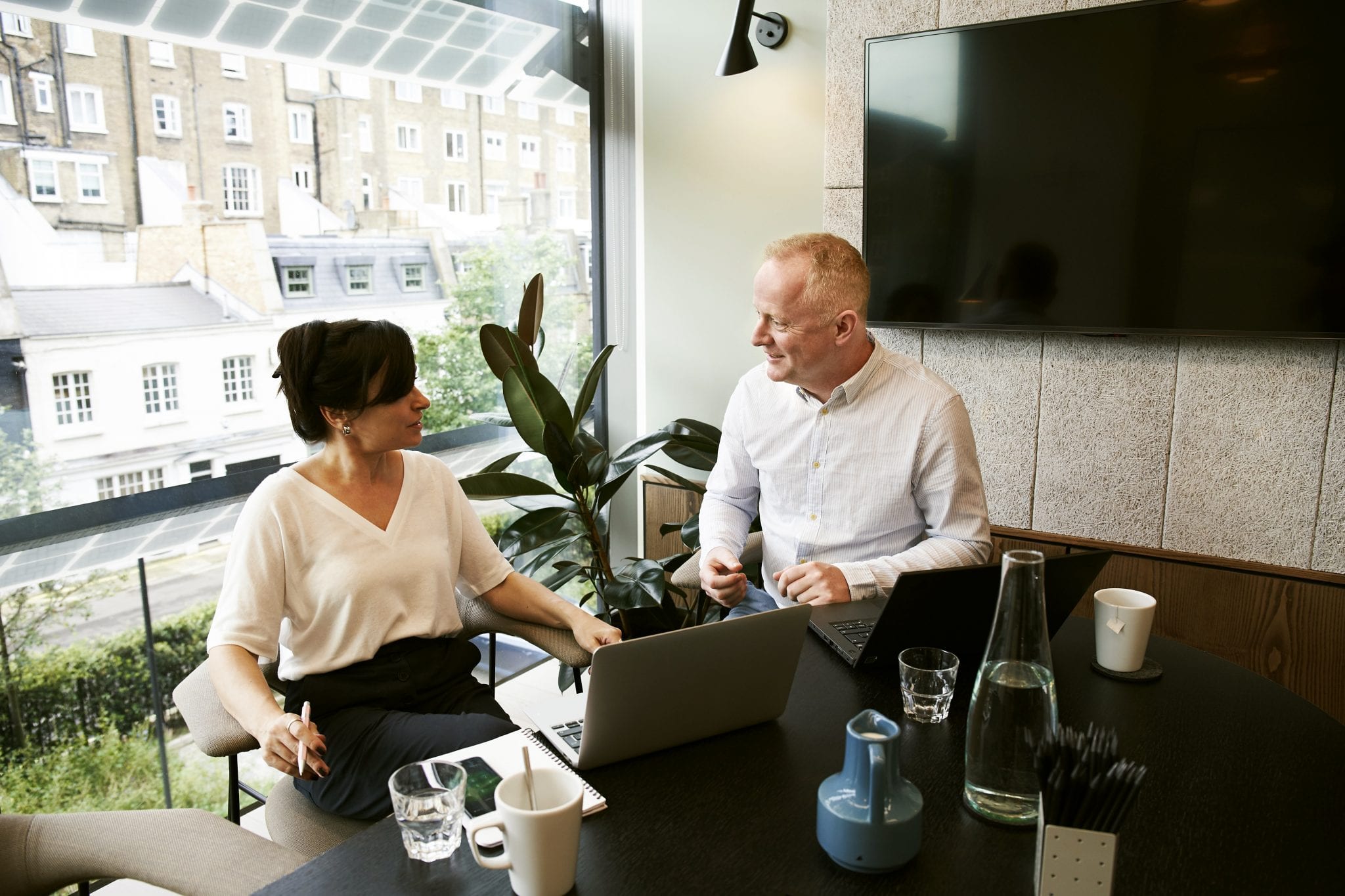 Mastering the art of delegation is a skill everyone should learn to master. I know that giving up control is never easy. But, admit it, Tiger. You just can't do everything on your own. Besides, when you learn how to effectively delegate, you're able to lessen your workload. As a result, you have more time to focus on areas like growing your business and attending to your own well-being. It's not always easy, but you'll need to identify to whom you'll delegate sensitive tasks.
Delegating specific sensitive tasks cultivates a culture of trust.
What's more, assign some of your responsibilities can help team members develop and enhance their skills. Delegating specific tasks also cultivates a culture of trust. Having trust in your business can take your business to the next level since you have the right people working on more suitable tasks.
For example, let's say you do not have a background in accounting. Moreover, crunching numbers paralyzes you with fear. To save time, your sanity, and to avoid potential mistakes, accounting and financial matters would be something that you would hand over to someone else. As soon as your startup can afford it, you definitely would hire an accountant. But, for now, you'll delegate this specific task to one who is more familiar with accounting and bookkeeping.
Are you're still uncertain of which tasks to offload? Right upfront in the delegation of jobs, Jenny Blake, in a piece for the Harvard Business Review, suggests using the six T's:
Tiny. These are any small and inconsequential tasks that are neither urgent nor important.
Tedious. Straightforward assignments that aren't deserving of your time, like filling out a spreadsheet.
Time-consuming. Important responsibilities that do not require 100% of your energy.
Teachable. These are tasks that you teach someone else to take over, such as showing an employee how to draft a presentation deck. Just remember to conduct quality checks and give a final stamp of approval.
Terrible at. Anything that you're not strong at should be assigned to someone who does possess the right skills.
Time Sensitive. These are deadlines or urgent matters that compete with your other priorities. For instance, leaving your phone or tablet on a plane. Instead of spending all day on the phone with the airline, this could be done by someone like your assistant.
Delegating work that involves personal information, intellectual property, or company intelligence has to have special care taken with it for security purposes. 
But, what about work that is more sensitive? I'm talking about things that could involve personal information, intellectual property, or plans for a merger. You just can't assign them willy-nilly. For the safety of you and your company, you're going to have to identify an individual trusted person. Make certain that sensitive information is in the hands of someone you have complete trust and confidence in — someone who has proven loyalty.
If you're in this situation, here are six ways to identify the right person to delegate sensitive tasks to..
1. Select someone that you already trust.
When I started my business, my first hires were family members since I trust them wholeheartedly. I was also familiar with what their strengths and weaknesses were. And, even as my business has grown, I still turn them when I need to pass on delicate tasks.
Outside of your spouse, parents, or siblings, you could also relegate these types of responsibilities to friends. I would be careful here, however. Personally, I would only reach out to the people who you know are responsible or who you consider to be confident. If possible, focus on those whom you've worked with previously.
And, there are also employees that have been entrusted with such work in the past. When I started Calendar, I hired people who I had worked with before or was currently working with already. I knew what they could and couldn't do. I also was aware of how dependable they were. If they hadn't let me down in the past, then I was certain that I could trust them going forward.
2. Get to know your team members.
What about new hires or team members that you've never handed over sensitive tasks to? Well, take the time to get to know them better. You could do this by chatting with them during breaks or through team-building activities. Afterward, you'll get to know their personalities, interests, unique talents and limitations. Now you should be able to match the requirements of the job to the right person.
If you're stuck on determining which employees are best suited for specific tasks, here are some pointers to guide you in the decision-making process:
Any work that is tedious and repetitive should go to employees who are task-focused.
Confident employees should be given project management responsibilities.
For tasks the require planning, scheduling, or due dates hand them over to organized team members who never miss deadlines.
Seasoned employees could be delegated new or unique tasks to break-up the monotony.
Your most easy-going staff members could be assigned the things that you hate-to-do.
Delegate smaller tasks to newer staff to help them build their confidence and develop new skills. It also allows you to identify what they can be trusted with and what they can not.
3. Pick someone with availability.
There have been times when I overloaded some of the freelancers I hired. Because they want that extra cash and don't want to lose me as a client, they hardly turned down the work I sent them. Most of the time this isn't a problem. But, there have been a few occasions when the workload was too much for them. As a result, they either missed deadlines or deliver subpar work.
Now, I always ask them upfront what their capacity is like. If they have availability, I'll assign them more work. If not, I'll either change the due dates or work with someone else. To give them peace of mind, I do assure them they when they're free, I will give them additional work.
I also use this technique with my in-house team. If they're already swamped they may rush through these sensitive tasks. As a consequence, they either won't give the work 100% of their focus and are more likely to make errors.
In short, if someone doesn't have the time, then do not delegate delicate work to them. Ask them what their workload is like or use a shared calendar to see what their schedule looks like.
4. Ask for volunteers.
I'm not gonna lie, this can get tricky — especially when dealing with people who you're not that acquainted with. But, this does provide an opportunity for you to test their skills. It also gives them a chance to do something that they enjoy or enhance existing talents. And, you'll be able to see if they can hold themselves accountable.
With that said, I wouldn't recommend throwing highly sensitive tasks their way right from the get-go. Instead, relegate smaller tasks and give them a chance to prove themselves.
5. Socialize your problems.
There a couple of ways to do this. For one, you could send out a poll to your team asking for their input. You could also hold brainstorming sessions. Or, you could solicit their feedback during less formal interactions. Not only does this create more opportunities for fresh perspectives, but it also lets you discover their interests and skills.
6. Get referrals.
Finally, get referrals from trusted sources. For example, if you feel overwhelmed and need to offload some work, ask your business partner if there is anyone they trust with certain responsibilities. Because they're already worked with this individual, they should know if they handle the sensitive task that needs to be delegated.
If you're looking for someone outside your inner circle, like on a freelancing site, carefully read the reviews this person has received. Like with new employees, I wouldn't immediately ask them to work on something that's extremely delicate. But, you could start small until you do trust them.
The don'ts of delegation.
Even after you've identified the right person to delegate sensitive tasks, here are some common mistakes that you should avoid:
Don't pick your favorites. Word will spread and the rest of your staff will see this as "unfair." Give everyone a chance to prove themselves and continue to develop.
Be wary of fairness. At the same time, don't get too hung up on fairness. Always select the right person for the job. For example, it wouldn't make sense to ask handover accounting tasks to your coders.
Don't always go with the most skilled or willing. Again, give your entire team the opportunity to develop or enhance their skills — as long as they're capable. Also, don't always pick the person who always volunteers. You need to spread the love.
Clearly explain your expectations and outcomes. Before delegating tasks, make sure the person comprehends what needs to be done. And, when it comes to sensitive tasks, make it known that this is a delicate matter so that they are a complement to your guidelines, regulations, or the law.