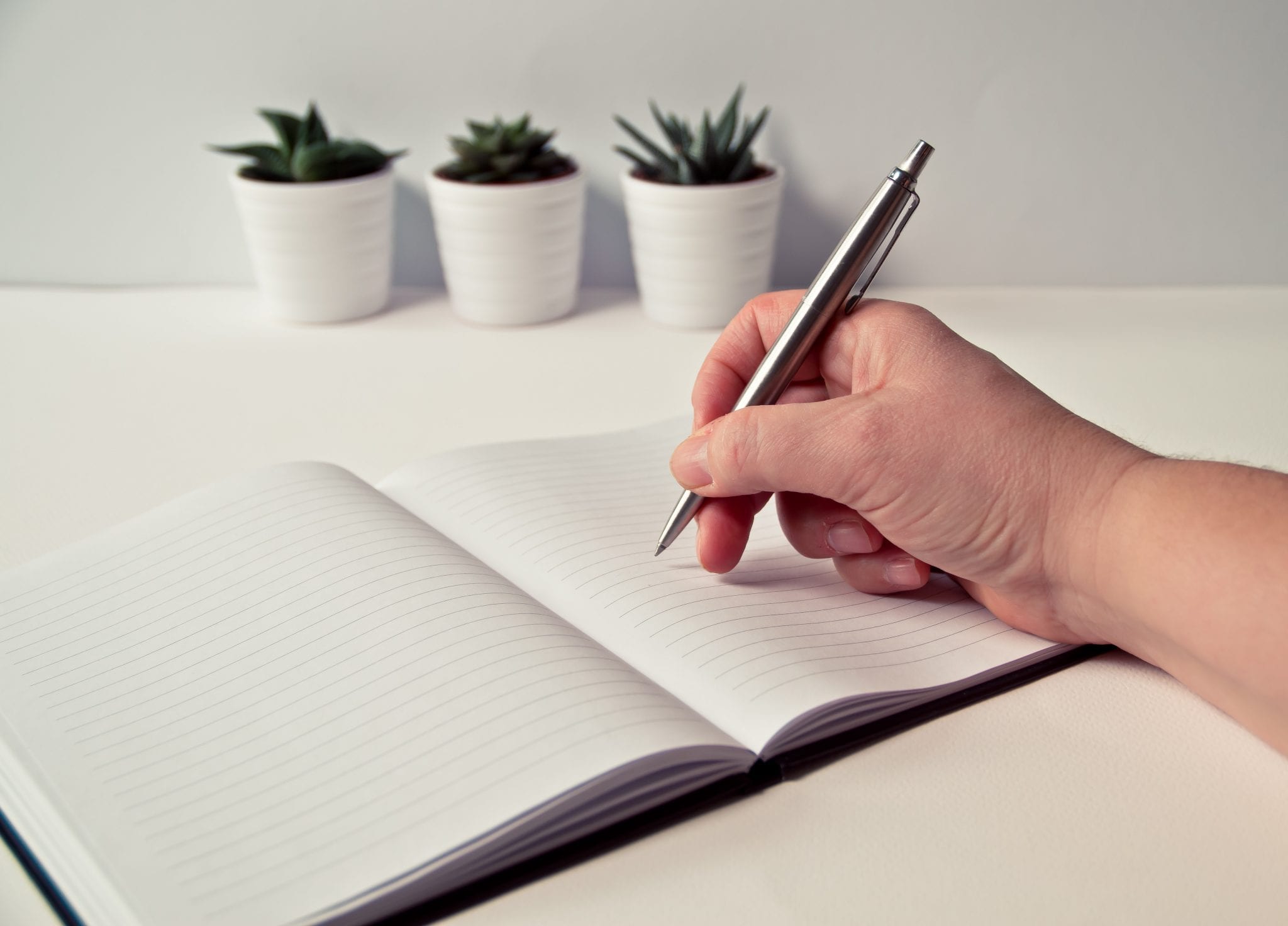 In small doses, there's nothing wrong with creating a sense of urgency. After all, a healthy sense of urgency can help overcome laziness and procrastination. You have to fight against making a vague promise to yourself that you'll do X, Y, or Z when you have time. Especially right now — within the COVID lag times.
More importantly — staying urgent can keep you motivated and focused. If you know you have to complete a task by a certain date or time, then you aren't going to let distractions interrupt your flow.
However, according to "The Workplace Therapist" Brandon Smith, we're in the midst of an urgent pandemic. "Like a chef, how can you effectively put hot sauce on the right things (and not on everything leaving your kitchen)?" he asks.
"As someone who has studied workplace functionality in a myriad of industries and coached hundreds of mid and executive corporate leaders for nearly two decades, I've had a front-row spectator's seat to the evolution of the urgency epidemic," says Smith. "If you are the recipient of others' urgency, how can you properly respond so as to not allow others to infect you?"
Smith's solution, which he describes in his book The Hot Sauce Principle: How To Live And Lead In A World Where Everything Is Urgent All Of The Time, isn't about time management. It's about urgency management.
I couldn't agree more. It's impossible to be productive and manage your time when you aren't behind the wheel. By that, I mean playing firefighter or not saying "no" to the right things. Certainly, that's no easy feat. But, you can use the following techniques to fight back against an "urgency biasE."
Get inside a priority box.
Not literally. Instead, I'm talking about one of my all-time favorite productivity strategies known as the Eisenhower matrix. Named after President Dwight D. Eisenhower, here you would place all of your to-do-lists items into one the following quadrants:
Urgent and important. Tasks that you will do immediately.
Important, but not urgent. Tasks that you'll schedule for later.
Urgent, but not important. Anything that can be delegated to someone else.
Neither urgent nor important. These should be eliminated from your list and schedule.
What if you have multiple items in your urgent and important quadrant? Assign a letter or number for each. For example, if you have a task that's due to do today, then that would be assigned either an A or 1.
Here's the problem though, a priority matrix is no-match for urgency bias. What happens if something gets sprung on you at the last minute? Furthermore, research shows that we "choose to perform urgent tasks with short completion windows." The reason? We get a quick dopamine hit.
To solve this problem, use the 2-minute rule. It's similar to the Eisenhower matrix expect that it creates more of a triage system. Here's how it works:
If something will only take you under 2-minutes to complete, just do it.
For tasks that someone else could do, hand-it-off to them.
If a task is important but time-consuming, schedule it for when you have availability.
For anything that's not important, delete it.
Embrace microproductivity.
You may have never heard of microproductivity. But, don't get too hung up on that. It's just another way of saying to take baby steps.
"Breaking tasks down helps us to see large tasks as more approachable and doable, and reduces our propensity to procrastinate or defer tasks because we simply don't know where to begin," Melissa Gratias, Ph.D., a workplace productivity coach and speaker, told Trello.
Also, by breaking large projects into smaller tasks with deadlines, you can stay motivated. Remember, we instinctively choose smaller, urgent tasks even when we know that larger, less urgent activities are more consequential.
Furthermore, this stops us from relying too much on our memory. "If we rely on our memory, we'll stop at every step of the task and think, 'What am I supposed to do next?'" explains Dr. Gratias, "Those stops are opportunities to get distracted, get off track, or miss a step." Having smaller to-dos makes it easier for us to determine what needs to be done next.
Microproductivity also lets us establish more specific goals. As such, we're able to exclude what's irrelevant, while inciting effort and persistency. And, this also gives us the opportunity to solicit feedback.
Slow down.
You've gone ahead and planned out your ideal week. Despite this, you constantly fall into the urgency trap. In turn, you rush in an attempt to get everything done.
Obviously, rushing to get everything done makes you more anxious and stressed while also interfering with your productivity. Mainly this is because you're more prone to making mistakes or doing multiple things at once. So, you might be curious as to why you keep doing this yourself. Well, our brains get hooked on the adrenaline stimulation.
The solution? Mindfulness.
Instead of jumping from one frying pan to the next, stop, take a deep breath, and consider the following:
What's the ideal outcome for today and the future?
What's your definition of success?
Identify your lack of congruence.
Identify the strengths and skills needed to succeed.
Expand your existing strengths so that you can nurture them.
"When you consistently rush from point A to point B you miss the subtle nuances of the present moment that bring us joy, build connections, cultivate strengths, provide opportunities, and keep you focused to achieve the vision of our ideal life," explains Dawa Tarchin Phillips for Mindful. "Instead of getting caught rushing to nowhere devote some mindful time to slowing down and outgrowing personal habits and limitations to achieve better results."
Collaborate with long-term planners.
Whether if it's a coach, mentor, or co-worker Liz Kislik suggests on HBR that you work with someone who is more cerebral. You know who these individuals are. They have that uncanny ability to combine high energy and careful planning to keep them laser-focused only on the big picture.
Working from a dedicated long-term business plan will help you avoid burnout.
Stop being so selfish.
That may have come off a bit harsh. But, take a moment to consider how your actions impact others. For example, you and your team have carefully crafted a well-thought content calendar. However, you constantly change due dates and titles in order to be more timely. That means your team know has to reshuffle not only the calendar but also their work to accommodate your last-minute demands.
It's also okay to be a little selfish.
On the flip side, it's also acceptable to be selfish at certain times. Let's say that you have a project due at the end of the week. Since you knew this, you planned accordingly. Your schedule for the week only contains activities that will help you meet this deadline.
So, if you have a time request for a last-minute meeting or new assignment, you can politely decline. If it is an urgent matter, see if there is someone you trust who can take care of it. Or, attend to this during a break. If it's going to take more time then anticipated, you may then have to adjust your calendar. It's essential to learn to say "no" pleasantly.
Block out your time.
The idea behind time-blocking is straight-forward. You place an activity into your calendar for a specific period of time. An example would be a virtual meeting with your team from 1 pm to 2 pm on Tuesday. Another would be working on your most important task from 8 am to 10 am daily. And, it could also be scheduling breaks throughout the day.
Usually, time-blocking is an effective way to stay focused and maintain your productivity. block Mainly because it helps you block out distractions and discourage multitasking. But, when your blocks are too rigid, that doesn't leave much wiggle room for anything that may pop-up.
The good news is that you can still use this method to avoid falling into the urgency trap. For instance, what if you're most productive from 9 am to noon? Well, you would block out that timeframe to focus on your most important or difficult task for the day. You may have heard of this referred to as eating the frog.
Moreover, you can use time-blocking to protect your non-negotiables. Let's say that you or your family member need to undergo surgery. Obviously you would put this in your calendar so that something of less importance would occupy that space.
But, on a day-to-day basis, you could leave your schedule wide-open during energy lulls, such as after lunch. You could also leave blank spaces available during the day. Maybe leave an hour blank in the morning and another in the afternoon. It's a safe way to stick to your lists, while also having the flexibility to attend to emergencies.