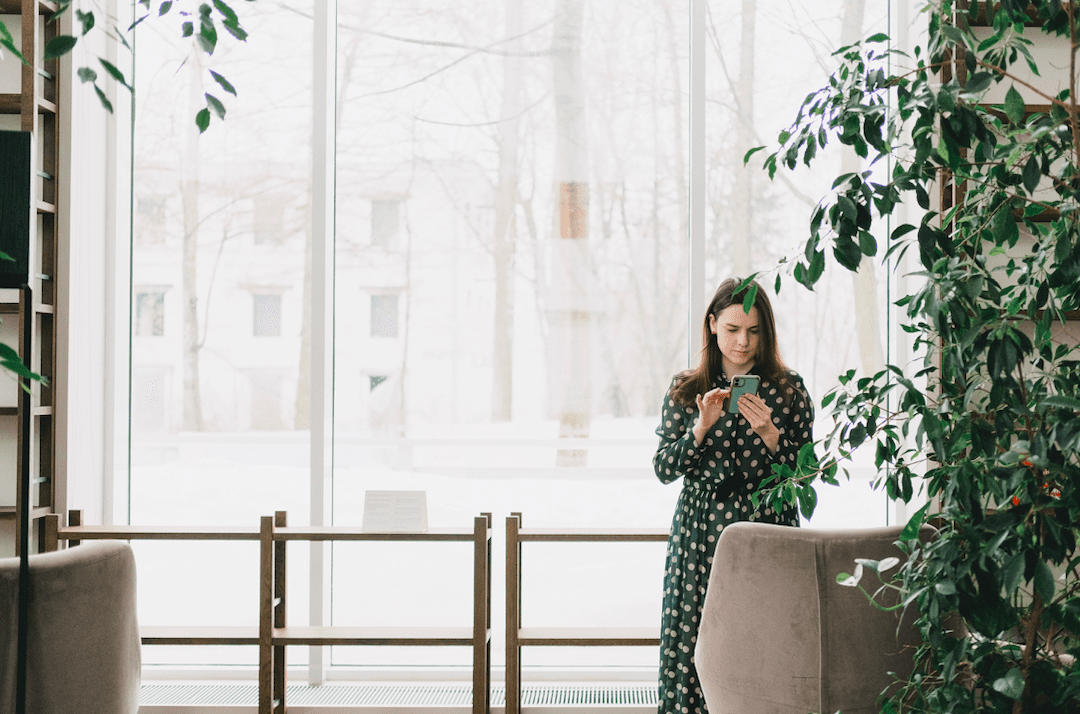 Planning and scheduling your appointments in the winter can be a distinct challenge. It can be hard to stay motivated when all you want to do is curl up by the fire. Travel may also be difficult. Road conditions can certainly throw a wrench into your plans by extending travel time or even causing events to be canceled.
Some people live in areas that rarely see snow or even freezing temperatures. Life goes on as normal for this demographic. But if you're among those who have to brave the cold each winter, there are a few extra things you'll have to do to make your schedule work. To ensure you're always on time for your planned appointments during the harshest of winters, use these five strategies:
1. Connect an Online Calendar
If you struggle with being tardy to appointments, you need to log onto an online calendar. You can use a simple app on your phone that will forever change how you look at time management. In many cases, you can even connect this online calendar with your appointment bookings for instant synchronization.
With your appointment booking in your calendar, you can plan more strategically to make it to your events on time. If you have a meeting or obligation that ends right before your appointment is supposed to start, you're more likely to end up running late.
2. Opt for Appointment Reminders
If the business in question offers appointment reminders, you should seriously consider signing up for them. Rain, snow, or shine, appointment reminders are a great way to make sure you arrive at your appointments on schedule. Businesses using online appointment software can send you reminders in a variety of ways.
For starters, online appointment software enables automated reminders that can be sent at the most optimal times for every booking. You can receive these reminders in an email, over text, or even with a robocall. You can often select how to receive your reminders according to your personal preference.
3. Check the Weather
Staying on top of the weather forecast will help you stay on time for your winter appointments. By checking the weather for the upcoming week, you can plan short-range appointments for the sunniest days when the roads are most likely to be clear.
Sometimes all it takes is looking at the 24-hour forecast to pick the right appointment time. It might snow one night, but be warm and sunny the next day, which will melt all the snow and ice away by mid-afternoon. Plan ahead to account for possible weather delays, especially if you don't want to drive in rain or snow. Booking on good-weather days can help you remain punctual for appointments in the winter.
4. Prepare Your Transportation in Advance
On a day when winter conditions aren't in your favor, the best course of action is to prepare your method of transportation well in advance. Whether you'll be taking a car or public transportation to your next appointment, you can plan for it ahead of time. If you are taking a bus, subway, or train, check the departure and arrival schedules beforehand, as they are subject to change. Additionally, if you're using a rideshare, pay attention to times when surge pricing is in effect so you can avoid those times.
If you are driving, start your car early on the day of your appointment. Letting it run for five minutes or so will warm up the interior so you're not miserable. It will also get the inner workings of your car running smoothly for safe travels. This is especially important if you park outdoors. The heat from a warmed car will help melt any snow and ice that might obscure your vision while driving, making it easier to scrape off.
You should engage in other forms of preparation even earlier. For example, shop early for good snow tires. They will help you travel safely to your appointments in the winter, even during moderate snowfall. If you wait until the peak of winter to make the switch, you run the risk of getting stuck in the snow at an inopportune time. You could even spend a bunch of additional money if winter tire prices increase due to heightened demand.
5. Call Ahead on Snow Days
If the snow piled up the night before your appointment, give the business a call as soon as they open. This gives you an opportunity to ask whether they still plan on being open and serving customers that day. If they're closed due to weather, you can reschedule your appointment. If the business has confirmed that it will be open, you can take advantage of your early travel preparations to get there safely.
Another possible scenario is that the business has decided to remain open but will allow customers to reschedule their appointments free of charge. If you're concerned about traveling in snowy conditions, you can change your own booking without incurring the normal cancellation fee.
Alternatively, you might brave the snow if the bookings before and after yours have been canceled or rescheduled. You'll have the comfort of knowing you can take your time traveling to the appointment without causing your service provider to get off track.
If you stay on top of things, no winter can slow you down. You'll be able to stay on schedule during one of the most challenging times of the year.
Image Credit: SHVETS Production; Pexels; Thanks!