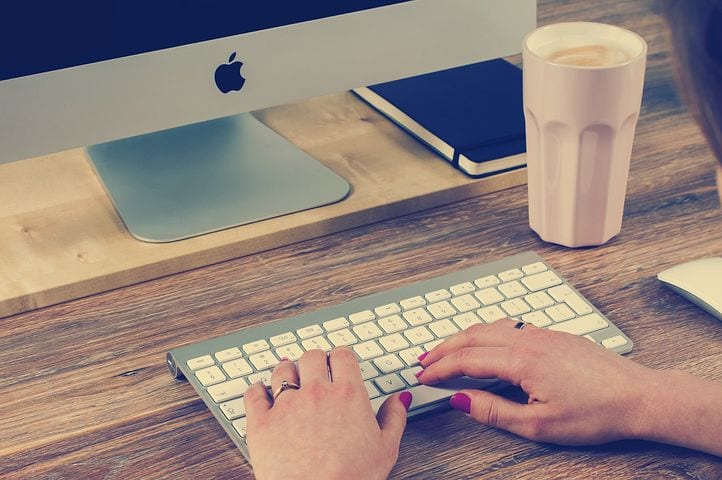 Businesses of all sizes are making the shift to online appointment software. From enabling customer self-service to better managing staff scheduling, the benefits of an online appointment system are clear and compelling.  
Your appointment software can make you even more organized and productive when you supercharge it with app integrations. These integrations make it possible to synchronize information across several software applications. Among these are digital calendar, billing and payment, customer relationship management, email and communications, and web design solutions.
By combining information from various systems, your company can improve its customer experience. You can also further enhance the efficiency you're already gaining from online appointment software.   
Digital Calendars
Digital calendars have become common in business environments due to their convenience and versatility. Unlike paper calendars, digital versions can be viewed, updated, and synced across any device that can connect to the internet. When your online appointment software syncs with your digital calendar, you don't have to worry about updating it.
That means when customers schedule, cancel, or reschedule an appointment, your business's digital calendar automatically adjusts. This translates to better staff scheduling and reduced miscommunication. You also reduce the risk of falling short of customers' expectations, as they can see what's available in real time.
Billing and Payment
When billing systems are synced with online appointment applications, customers find it easier to pay ahead of time. This makes them less likely to cancel or back out of an appointment at the last minute. It also gives them peace of mind, knowing that they've already paid and budgeted for the service.
Some customers prefer to pay online, knowing that their financial information isn't being exchanged with a person over the phone. Being able to instantly transfer funds from a PayPal account without revealing any sensitive information makes customers feel safe. This can help your business capture sales that might otherwise be abandoned.  
If you're a small business owner, streamlining your billing systems can free up more time for your staff. Sixty percent of small business owners wish they had more time to devote to other tasks. Thirty-nine percent indicate paperwork is one of their top time stealers.
Customer Relationship Management
Customer relationship management (CRM) applications are great tools for capturing leads and contact information. These applications also nurture relationships from initial interest to conversion and gather and track consumer behaviors. Integrating your CRM and online appointment software creates an added level of convenience for both you and your customers.
First, existing customers don't have to constantly re-enter their information. Anyone who's filled out a job application that asks for the very same information already provided on an uploaded résumé knows the frustration this causes. At best, the customer has a poor experience. And at worst, it becomes a lost opportunity. Creating more efficient appointment experiences leads to higher satisfaction, brand image, and loyalty levels.
Second, with a CRM integration, you'll easily capture information about new customers, potential leads (e.g., those who abandon completion of their appointments), and customer activities. If you execute content marketing campaigns or digital ads, you can track which content and ads lead to higher customer acquisition. Other behaviors, such as responding to an email promo code, can help you gain insights into what resonates with customers.
Email and Communication Touchpoints
Some CRM applications allow you to automate marketing and customer service emails. However, you can also integrate email clients like Outlook and Gmail. This can come in handy when you send appointment reminders to customers.
By automating some of the communication touchpoints, you and your staff can concentrate on higher-level tasks. You'll also meet customer expectations by letting them know the appointment times they selected are confirmed on your end. Reminders, of course, can prevent no-shows and allow clients to reschedule if something comes up.
Beyond these basics, additional touchpoints can include:
Customer experience surveys

Thank-you notes

Requests for testimonials

Marketing and PR for services or service packages

Promotions

Customer loyalty programs
If email isn't your customers' preferred method of communication, there's the possibility of integrating your appointment software with SMS or text messaging applications. Providing links in the text messages that reconnect customers with your online booking system adds convenience. Alternatively, customers could have the option to cancel, reschedule, or confirm appointments directly from the text messages.  
Web Design
Integrating your online appointment software with web design apps mostly benefits you and your staff. If you make changes to the layout of web pages that contain appointment functionality, the two will automatically sync. You can also back up your appointment application's data, ensuring it gets stored safely and is easy to find.
Another point to keep in mind is that web design apps often come with built-in templates. These templates can make it easier to incorporate the functions of appointment software. With templates, your staff can create a unified look that accentuates booking options for customers. 
If you're using a lot of other systems, web design apps can potentially sync all or most of them. This prevents the need to manually transfer or consolidate information. You may also be able to avoid the costs associated with switching or upgrading to different platforms. It will be possible to wait until business growth or technology changes deem switching necessary.    
Ultimately, which applications and systems your business integrates with your online appointment software are up to you. Ease of integration, compatibility, functionality, strategy, and customer needs will all play a role. A good online appointment application will let you customize your app integrations as your business needs change.
The ideal way to determine what integrations you need is to look to your customers. Start by analyzing their feedback and behaviors. Your company's service and marketing strategy will be important. However, your integration efforts should begin with the customer's perspective in mind.