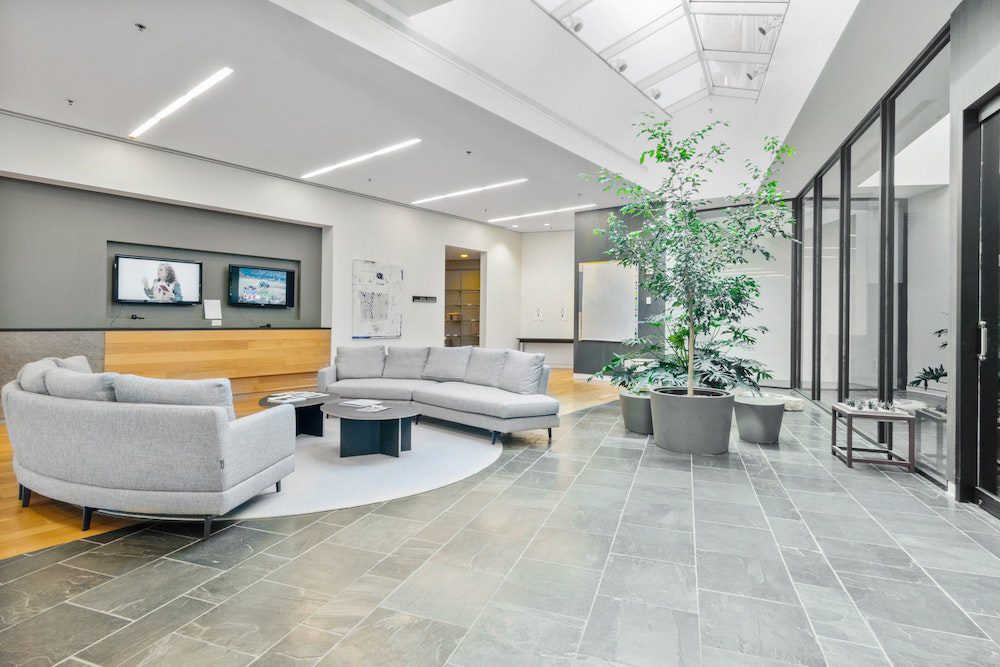 Nobody enjoys sitting in a waiting room before an appointment. Even with a smartphone to keep oneself occupied, waiting rooms can be unfamiliar, uncomfortable, and uninviting. Yet the waiting room is a major part of any appointment-based business. That's why it deserves just as much attention as the rest of your business operations.
If there were a single theme that should epitomize your waiting room, it would be light. It's as simple as that. A bright waiting room, both literally and figuratively, can make a huge difference for your customers. Here's how you can make some changes this summer that can make an impact all year round:
Lighten Up, Literally
If you want to brighten the mood, you need to literally lighten the room. Seasonal depression in the colder months occurs in large part due to the lack of sunshine throughout the day. If your waiting room is dark and gloomy, it can inspire similar feelings even during the summer. 
Lightening up can be as easy as switching out your light bulbs. Newer LEDs are not only brighter bulbs, but they are more efficient as well. You'll brighten up the space without having to pay more for utilities. 
In addition to turning on actual lights, consider taking a look at your waiting room's color scheme. Lighter colors, such as yellow, can feel more positive than dreary grays and dull browns. Even a splash of color on an accent wall can bring life to your place of business. 
Use the Right Playlist
Many businesses play music to fill the empty space of their waiting rooms. This is a great strategy to implement and doesn't take a lot of effort. What you need to be conscious about is the type of music that you're playing in your waiting area.
Your playlist should consist of upbeat music, no matter your genre of choice. Instrumental music is easy; just select beats and melodies that sound positive and vibrant. For other types of music, you'll do the same while also paying attention to the lyrics. Clean, happy lyrics will lighten up your waiting room a lot better than sad songs. 
Offer Refreshments
A light snack or a good beverage can perk your customers right up. Waiting for an appointment is a much worse experience on an empty stomach than it would be otherwise. You can't know whether your customers managed to grab lunch before coming to their appointment. While their hunger and thirst are out of your control, you can offer refreshments to tide them over until their names are called. 
Water is an easy and inexpensive beverage to provide and essential for proper hydration. If you want to put a light twist on your H2O offering, add some fresh fruit. A little bit of orange or strawberry can add a memorable twist to your waiting room's water cooler.  
For snacks, make sure anything you provide is light — think granola bars or fresh fruit. Foods packed with sugar and fat won't do the trick. They will cause your customers to feel sluggish rather than help them stay alert. 
Take Advantage of Scent
How your waiting room smells is an underrated part of your business. It's often one of the first things new customers experience, especially when unpleasant odors are involved. Obviously you'll want to begin by minimizing these with improved ventilation. But while a lack of smell might be an improvement, the air might feel stale with no scent whatsoever.
Plan to introduce new scents into your waiting room gradually. Scents that are too strong, even if they smell good, can be overwhelming. Try a single scented candle and see whether that makes a noticeable difference. You can switch these out to fit seasonal moods. Summer scents like flowers can be replaced later in the year with cinnamon or piney smells.
Don't Forget the Feels
So far every single one of the five senses has been covered except one. The only one missing is touch. When was the last time you updated your seating arrangement? Customers will feel a lot better when their seats feel like clouds rather than rocks. 
In addition to improved cushioning, don't forget the climate control. A hot waiting room in the summer is not the place your customers want to be. They are more likely to forgive long wait times if it means they can spend some extra time in the air conditioning. 
Customers will appreciate a waiting room that feels safe and welcoming. A kids play area will make your waiting room family-friendly. The latest security features on display help parents feel safe while they are waiting with their children. 
These changes to your waiting room can be implemented throughout your business space. In most cases, this theme of light will also help you and your employees. Lighter spaces and a lighter atmosphere can help boost mood and productivity. It's time to turn on the lights this summer and witness the change it will make. 
Image Credit: Curtis Adams; Pexels; Thanks!