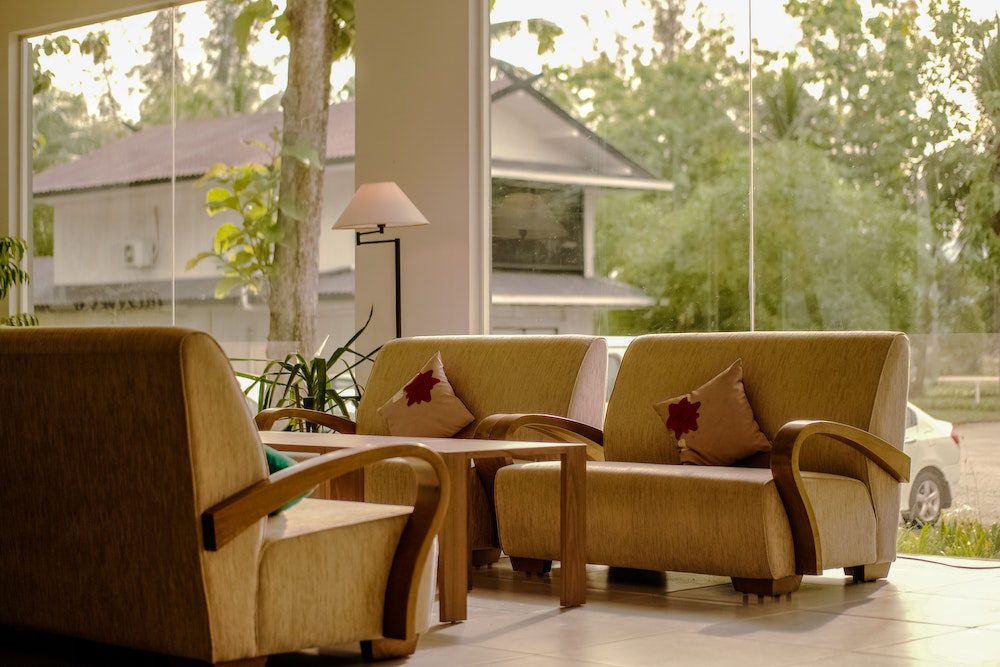 As a member of medical practice, you know how important it is to put the health and safety of your patients first. You wouldn't have gotten into the industry otherwise!
But there's more to promoting your patients' health than diagnosing and treating their ailments. You also need to prevent them from coming into contact with germs while they're in your care. In this article, we share tips for keeping your waiting room clean and your patients happy and healthy.
1. Schedule Regular Cleanings
It's incredibly important to schedule regular cleanings for your waiting room — and to post that schedule. This practice can both slow the spread of potential infections and assure patients of your commitment to sanitation. Evidence of your waiting room's cleanliness will help them feel comfortable and relaxed.
To start, take the time to create a medical office cleaning checklist. This is a great way to familiarize yourself with exactly what needs to be cleaned in your waiting room. Make sure you focus on items that see the most contact, such as door handles, check-in areas, pens, tablets, chairs, etc. If your waiting room is kid-friendly, don't forget to wipe down children's toys and books.
If you plan to have a cleaning service come in, share this checklist with them. Or maybe your team will do a majority of the work. If that's the case, you should also create a cleaning schedule to ensure everything is getting done throughout the day. Many medical offices are closed for a few hours during lunchtime; this could be a great time to give your waiting room a cleaning.
2. Reconsider Your Furnishings
Chances are, your waiting room offers amenities for patients. Maybe you have magazines and newspapers laid out on the table. Or perhaps you purchased upholstered furniture, like overstuffed chairs and couches, to keep patients comfortable.
While you probably meant well, some of your furnishing choices might make it hard to keep your waiting room clean. For instance, those cloth-upholstered chairs may be difficult to disinfect. Replacing them with vinyl seating that is easy to wipe down will improve cleanliness.
If your chairs and sofas are bulky, it will be hard to keep them well-spaced. You want to avoid having patients sit right next to each other. Regardless of why a patient is coming to see you, there's always a chance they could spread infection. Consider swapping oversized furniture with more streamlined chairs that don't take up as much room. This will allow you to spread them out — and the more space between patients in the waiting room, the better.
3. Encourage Patients to Take COVID-19 Precautions
The Centers for Disease Control and Prevention's COVID-19 tracker shows nearly 108,000 new cases of the virus daily from July to August 2022. And while vaccines help to keep serious illness at bay, the coronavirus can still be harmful. Research has found the virus may produce long-term effects.
To help keep patients safe, stock your waiting room with COVID safety essentials like hand sanitizer, cleaning wipes, and face masks. You want to make sure these necessities are clearly visible, so consider keeping them where patients check in. Alternatively, you could place them on a coffee table in the waiting room.
To persuade people to use these items, you could place a sign reminding them of the importance of taking COVID precautions. More importantly, you and your team should model this behavior yourselves.
4. Consider Separating Your Waiting Rooms
Instead of having all your patients sit in one waiting room, consider having multiple rooms or designated spaces. For example, one waiting room could be designated for those who aren't feeling well. Maybe they're waiting to get tested for COVID or have flu-like symptoms. Your second waiting room could be for those who feel fine but are there for something routine, like a physical.
If you have the space, consider having a separate area for children to play. While this isn't a necessity, it will keep your waiting room clean of toys. If your space isn't big enough for separate rooms, use dividers as a way to create different areas. Even just separating the sick from the healthy can go a long way in preventing germs from spreading.
5. Be Strategic About Appointments
As a medical professional, your goal is to help people. It's no wonder you may try to see as many patients as you can during the day. Unfortunately, that could make it difficult to keep your waiting room clean. Instead of overscheduling, be mindful of appointments and how many people are in your waiting room at a given time. This is especially true if your waiting room is on the smaller side.
A good rule of thumb is to first determine the maximum number of people you want to have in a waiting room at once. From there, create time blocks for each appointment to ensure you never go over that number. Using an online scheduler will make this process easier, as you can automate available appointment slots based on your time blocks.
Keeping your waiting room clean should be a top priority. It can help prevent germs from spreading and will make your patients feel more comfortable. Remember, first impressions matter. A clean waiting room ensures the appointment starts on the right foot and can help you retain patients long-term.
Image Credit: Donald Tong; Pexels; Thanks!