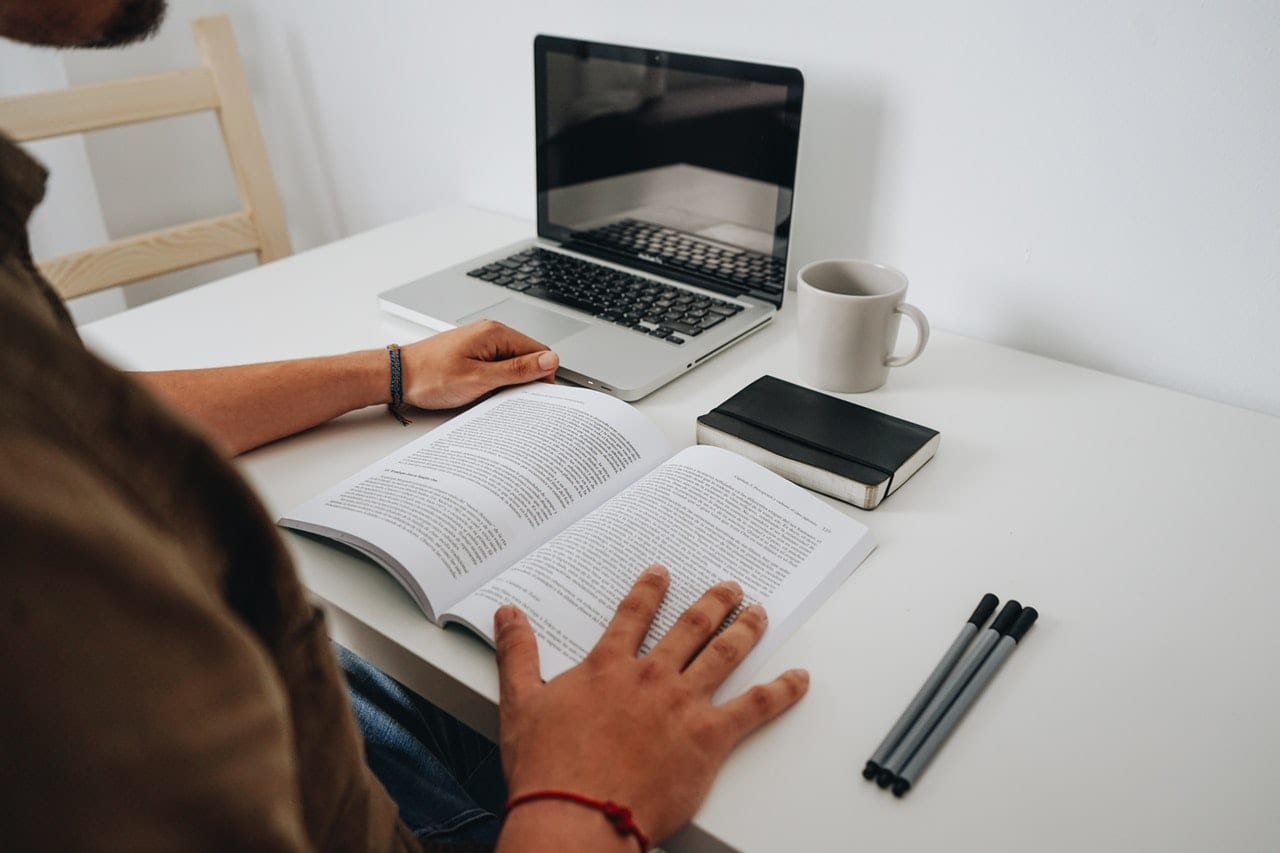 Just a few months ago, remote work was a luxury. But for many of us, it's now a necessity that'll take some getting used to. 
Not only do you have to adapt your workflow and make communication simpler for team members, but you also have to adjust your work environment to optimize productivity. That desk in a dark, dingey corner of your basement is far from an ideal workspace. 
What does an ideal remote workspace look like? To get more out of your day, upgrade your desk with:
1. Your office favorites
When you're at the office, you have access to all the tools you need for the job. Highlighters, legal pads, your favorite pens — whatever helps you work faster and more efficiently. At home, you may not.
Splurge a little next time you're at the office supply store. If you really want that top-of-the-line desk organizer, get it. Throw those cute paper clips that cost too much in the cart, too. Those small joys are worth it. 
Think, too, about your personal wellbeing. A water bottle at your desk keeps you hydrated. If you don't have a coffee maker to keep you when the days get long, invest in one.   
Other than that, be selective about what you keep at your desk. When you take a broad essential, it opens the floodgates for a stream of inessential things. Before you know it not only does your desk get cluttered but also your mind. 
2. Lighting
You know how hard it is to work in a dim space. Adequate light reduces eye strain and fatigue.
Studies suggest access to natural light trumps a host of other office perks. It makes workers more energetic and can even improve mental health.
Keep lighting in mind as you perfect your home office setup. Instead of working in a space that is wholly reliant on artificial light, move your workspace to a room with a window.
If you don't have that kind of natural light available, there are also lamps that simulate daylight. These are great for fighting seasonal affective disorder during times when you find yourself inside a lot. They are also useful if you need to work at night. Don't let your circumstances keep you from getting the right amount of light. 
3. Plants and greenery
Another way to foster a productive work environment is to surround yourself with plants. Like natural lighting, greenery brings the great outdoors inside. 
Studies have shown that plants can give you a productivity boost of up to 15%. The reason is reduced stress levels: A little nature can help you move forward with ease and certainty. Caring for your plants can provide a sense of purpose.
Maybe now is the time to start the garden you've been wanting to grow in your home. If you don't have a green thumb, you can always buy pre-grown plants. Either way, the added greenery will cheer you up whenever you look away from the screen. 
4. Sounds
Home noises can be distracting, but not all sounds are bad for productivity. Boosting your productivity is as easy as tuning into the right ones. 
Classical music can actually enhance brain function. It's called the Mozart Effect, and it's been known to help students perform better on tests and study better. The same kind of focus is great for powering through your more involved work tasks.
If you're not a classical music fan, a great alternative is nature sounds. A relaxing waterfall or a chorus of birds make great background noise. And if you need a pick-me-up along the way, you take a break to listen to some of your favorite songs.
To enjoy your nature sounds or songs to their fullest, get some stereo speakers. Noise-cancelling headphones are an even better solution, but they can be pricey.
5. Art
You might assume that a focus-first workspace should be as bare as possible, but that's not the case. Enriching your environment with art can actually increase your productivity. 
What art you choose isn't necessarily important. What matters is that your selections inspire you and make you think. You don't need to be an expert in art history to appreciate something that's aesthetically pleasing to you. 
Experiment with different media. Choose some paintings for the walls. Add a small sculpture to your desk. Hang something with stained glass in your window. 
6. Aromatherapy
Your home workspace should look, sound, and feel like your own — but it should also smell appealing. Aromatherapy is a great way to give your home office that finishing touch.

Smell is an underappreciated sense. An essential oil diffuser can give you a whiff of lavender when you're stressed. Try mint or eucalyptus for an energy boost. If you're feeling short on fresh air, why not go for a soft forest scent?
Whether you're working remotely by choice or doing so by necessity, you can always improve your space. Experiment: If a stationary set doesn't bring you joy, find one that does. Make it your own, and you'll see the difference in your mood, output, and more.