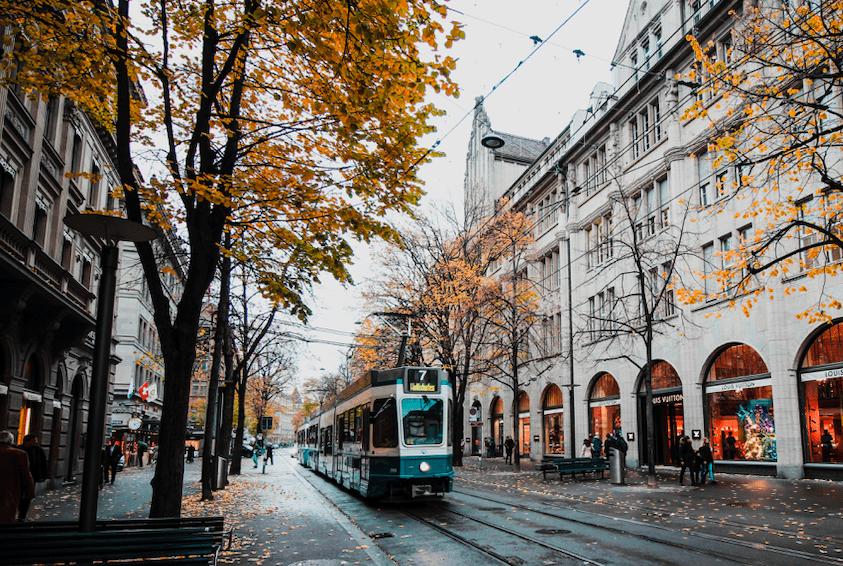 The lazy days of summer may have come to an end, but that doesn't necessarily mean you've seen the wave of new customers you expected. If your fall has been less busy than you'd hoped, rest assured that you can put together numerous customer acquisition programs with great success.
All it takes is a little fall flair to get those new customer numbers high even as temperatures drop. This article offers solutions you can implement to keep your business growing through the changing season.
Spruce Up Your Platform for the Season
Start by giving your online appointment system a seasonal makeover. Add some fall colors and designs to your website and online appointment portal. Colorful leaves, pumpkins, and hot chocolate mugs are always appealing visuals.
In addition to adding a festive theme, this is a great time to make sure your appointment software is running smoothly. You can put together the best customer acquisition program and still put off newcomers with a poor user experience. Ensure your site loading times and mobile interface aren't discouraging would-be visitors from patronizing your business.  
Hold Some Holiday Events
A lot of seasonal buzz will be focused on the two major holidays coming up this fall. Use these days to your advantage. Businesses have historically found a lot of success gaining and retaining customers by putting their own twist on annual holiday traditions. 
You can have a lot of fun with Halloween. Your business can put on a trunk-or-treat event where families in costume can get a discount on their next appointment. If you're open during business hours on Halloween, you can provide a free service upgrade to anyone who shows up in costume. These festive events can attract new customers to your business who are excited about the season. 
Thanksgiving is up next, but most businesses will be gearing up for Black Friday. While the day after Thanksgiving is usually a monstrous day for retailers and e-commerce, you can take advantage of all the busy customers by putting on an event of your own. Perhaps first-time customers can get 50% off of their Black Friday appointments.
Set Up Fall Promotions for Appointment-Setters
Not every single event you hold during the fall has to be oriented around a holiday. There are plenty of other autumnal promotions you can put on for appointment-setters.
Leveraging your social media is always a great way to bring in new customers. For example, you can put together a fall-themed hashtag to share. Anyone who creates a post with the hashtag can receive a coupon code that can be used with your online appointment software. 
Another promotion that fits the fall theme is a food drive. Have customers bring in canned food that can be donated just in time for the holidays in exchange for appointment deals. 
Fire Up Social Media
Speaking of social media, maintaining a few pages of content helps your business be more discoverable. There are plenty of fun fall ideas you can use to create new posts for the season to capture the attention of new customers. 
A nail salon can use Instagram to post pictures of its new designs. Clever hashtags and audience targeting can get new people in the area interested in checking out your services. Include a link to your online appointment software in the post — or at the very least in your account bio — so prospective customers know where to find you. 
Jump on the Local Bandwagon
In many cities and towns, fall is a time for sports. There are communities that will go all-in on their support for local high school or college football teams. These are large bandwagons your business can jump on as you seek fall success.
Let's say you operate a hair salon, one of the most popular businesses that rely on appointments to thrive. You could offer the local team discount haircuts as a way to show your support. Place a banner in your shop window, and you'll have plenty of parents and fans flocking to your doors to reward your support for their team.
To go the extra mile, you could also put together a program that donates a portion of profits to the team you're sponsoring. Your business will transform into a community pillar that supports one of your town's most treasured fall pastimes. 
Update Your Blog
Written content is a great way to draw in new customers. Quality blog posts will boost your ranking in search engines such as the almighty Google. When consumers make searches regarding your industry, they'll have an easier time finding you and being lured into making an appointment.
There are plenty of fall themes you can use to update your blog with some new posts. A dentist's office can write about the most tooth-friendly Halloween candy and how to keep your teeth clean while still enjoying your treats. A nail salon could tout new polishes in autumn leaf hues.
With every blog post, add a link that will direct readers to your online appointment software. Add it to a call to action for the best results. You can also track your blog metrics to see which posts are successfully bringing in new customers so you can replicate that success in future articles. 
Autumn is a beautiful season, and it will be even more enjoyable when your waiting room is full of new customers to serve. Put together the right combination of these tips, and you'll be raking in new customers like leaves.