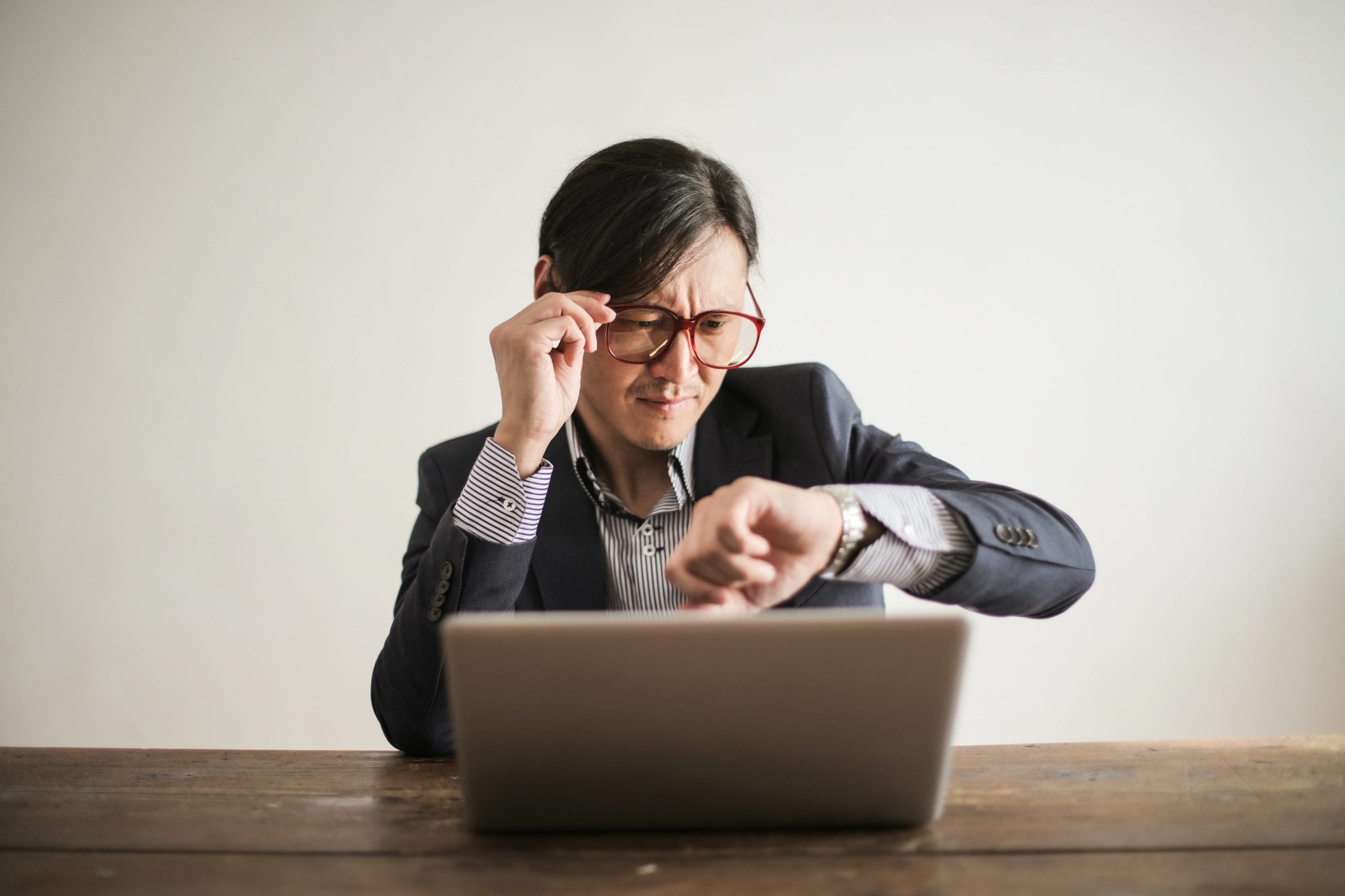 As great as it is in every way, online appointment software isn't a cure-all for all of your customer experience issues. If you fail to look beyond the software, you'll overlook the unseen frustration customers experience, which eventually will force them away.
Check out these tips for detecting and fixing some of the invisible breaks in the customer experience your clients may be having. Catching and resolving them in the early stages will keep your retention rates high and make sure every review your company gets is a positive one.
Waiting on Hold
This one is for all the businesses that still aren't using appointment-scheduling software. Phone conversations can be some of the most important interactions your business has with customers — and the most likely to get messed up. 
Hold times are typically the first offender, with customers getting frustrated by being put on the back burner. In fact, 40% of consumers in a customer service survey stated that waiting on hold for more than five minutes irritated them more than anything else. 
In addition to long hold times, few things are more frustrating than getting routed from agent to agent trying to find the right person to help you. Nearly all of this can be avoided by using online appointment software. Many questions can be answered instantly, and a smooth booking process is practically guaranteed. This eliminates the need to even contact a customer service agent. 
Long Page Loading Times
Another test of customer patience is your website. Online appointment software won't do you much good if your website takes forever to load each page. If a customer is stuck on a loading screen for too long, they'll ditch your company entirely.
A key point to look at is mobile optimization. Your appointment system might run flawlessly on a desktop computer but not scale down to mobile use as well. A growing number of consumers will book appointments on their smartphones, so you need to make sure that loading speeds (and the resulting displays) are viable for them.
Spammy Marketing Tactics
It's perfectly understandable to get antsy waiting for customers to book appointments. This is no excuse to let your marketing tactics get out of hand. If your marketing and messaging seem spammy and annoying, you'll push customers away rather than draw them in. 
The thing is, sending messages to clients is important, so you need to find a balance. The best-case scenario is that customers opt into messaging, but many will miss the fine print. Try to limit yourself to one message per week max if it doesn't pertain to an active appointment booking. 
You have a little more leeway with messages sent as appointment reminders. Your customers will appreciate a few nudges leading up to their appointment so that it doesn't slip their minds. Daily reminders, however, would likely be a bit much. 
Restrictive Communication
Let's say you've got your online appointment system up and running. While this should do most of the heavy lifting for you, it can't be your only method of communication with customers. Restricting communication in this way will potentially alienate them from your company and prompt them to move on to others.
Keep multiple lines of communication open, each with a specific purpose. Phone lines will still be useful for customer problems or to discuss small details that might get missed by a program. Sometimes it's nice to speak with another human being about the questions and concerns you might have. Social media can be used to answer quick, informal questions about your service. 
The best part about online appointment software is that it's open 24/7 for customers to use. You can expand on that by including a chatbot on your website that answers simple questions for customers booking appointments outside of business hours. While this doesn't provide the human touch, it helps you communicate with customers at all hours of the day. 
Hidden Fees
The second a hidden fee shows up in a bill, the customer receiving it will be gone. Transparency is crucial for businesses in 2021, where a host of global and societal issues have made consumers ever vigilant. Don't be the company that tries to sneak in hidden fees to take advantage of unsuspecting customers.
If you do need to attach a fee to something, just be open about it. Explaining why credit card processing fees exist is much better than sneakily adding them to a bill. This goes for any fee that is involved in your appointment booking process or the services you provide.
Lack of Accessibility
Online appointment software is incredibly easy to use. However, there are people who will need some extra assistance to work through the booking process. In fact, the Americans with Disabilities Act of 1990 states that it's your duty as a business to make sure your services are available to all.
So look for ways to make your website and booking process accessible to everyone. Text-to-speech, voice commands, and different visual settings are just a few things you can do to make your online system accessible to people of all abilities. 
It's easier to move obstacles than to coach your customers over them. Identify the snags in your own system so that every customer feels comfortable and cared for. That way, they won't take their business elsewhere, and both sides can stay happy.