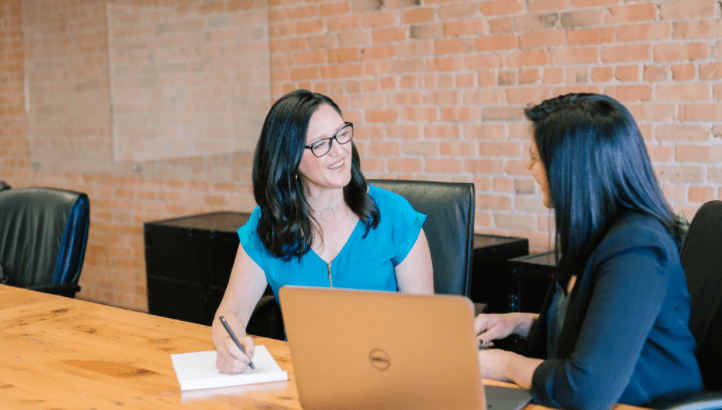 Automated scheduling makes life for appointment-based businesses so much easier. However, that may not be the case for all your clients. There are some potential accessibility barriers that every business must be aware of, especially when moving most of their operations to an online platform.
The Americans with Disabilities Act was signed into law in 1990 to help eliminate everyday discrimination against people with disabilities. This includes barriers to employment, schooling, and working with businesses. The internet has helped a lot of people with disabilities accomplish great things, but there are still struggles to overcome. Businesses should take the following factors into account as a strong first step toward making online scheduling available to all:
1. Visibility
The most common disability you'll come across when operating online is visual impairments. There a variety of different issues that may affect your customers, each with its own required solutions:
Low Vision
There are lots of factors that can contribute to low vision, from cataracts and astigmatism to simple aging of the body. Individuals with low vision will struggle with small bodies of text, complex fonts, and poor spacing between words. Minor tweaks to your website and online appointment software, as well as enabling text enlargement as a feature, will accommodate their needs.
Some of your customers may be legally blind, rendering all the text and images on your website inaccessible to them. These individuals typically rely on screen readers to navigate the internet, getting all their information from sound. Read through your appointment process and see how each heading and set of instructions sounds in your head. If everything flows smoothly, you should be in the clear. 
Color Blindness
The average person can clearly distinguish different colors. Those who suffer from color blindness, though, lack such perception. This can be a challenge for them in many aspects of life, including working through websites that rely on color signals for navigation.
For example, red is a common color used to indicate an error in a form field that's needed to finalize an appointment. Red can be a tricky color for many color blind people to identify, causing them to miss the details that require their attention. Using textures or symbols alongside colors will help direct them just as well as any other customer. 
Light Sensitivity
Some people are really sensitive to light, which can make it difficult for them to navigate your website if it includes bright colors. Many apps include a "dark mode" setting for this very purpose. Replacing white with black is a simple tactic that can make all the difference for those with high light sensitivity. 
You might think that adjusting the brightness on a device is enough, but don't count on it. When looking to comply with ADA regulations, go above and beyond to meet the needs of every customer you serve. 
2. Hearing Impairments
While the internet is considered to be a primarily visual medium, there are certain aspects that only function with an auditory component. You might not realize that you're alienating those with hearing impairments until you revisit your website with a fresh perspective. 
Does your website have a video that's used to explain how your appointment software works? If you do, make sure that those with hearing impairments receive equal direction. Enable closed captioning or provide a transcript of the video so that all the information can be read as well as heard.
3. Dyslexia
Contrary to popular belief, dyslexia is not a visual problem. It's considered a language-based learning disability that makes reading and writing a challenge. People with dyslexia are just as smart as anyone else. However, their brains have a harder time connecting letters and words together when reading things like your appointment booking portal.
Simple fonts such as Ariel are easier to process. Avoid using italics if possible, as this can cause letters to run together or seem foreign. In addition, videos and images can guide those with dyslexia through your appointment booking software if you make them an option. 
4. Motor Function
Motor skill disabilities pose another potential obstacle to online appointment booking. Trying to operate a sensitive mouse or trackpad can be frustrating for customers with even minor struggles with motor functions. Your job as a business is to make website navigation and appointment booking as easy as possible for everyone.
This demographic normally gets by through keyboard commands rather than a trackpad or touchy mouse. Make sure customers can navigate through your appointment booking software by using arrow keys and shortcuts. Even customers with perfect motor skills will appreciate having several options for website navigation. 
5. Sensory and Memory Issues
Ever experienced a sensory overload? When there's too much going on in your vicinity, it's practically impossible to focus. People with sensory processing issues can experience such sensory overload all too easily. If your online booking software is too loud and busy, it can be too overwhelming for these individuals to schedule appointments online.
There are also those with short-term memory problems who will struggle with a long and complicated booking process. Take time to evaluate how your online booking software can be simplified to cater to both of these types of customers, as well as anyone else who might simply be in a hurry. 
There are many unique disabilities and hardships that each of your customers push through on a daily basis. Get to know them so that you can serve them better, both through your online appointment software and your in-house service. You'll feel a greater sense of satisfaction knowing that no customer will be turned away or feel discouraged when interacting with your business.