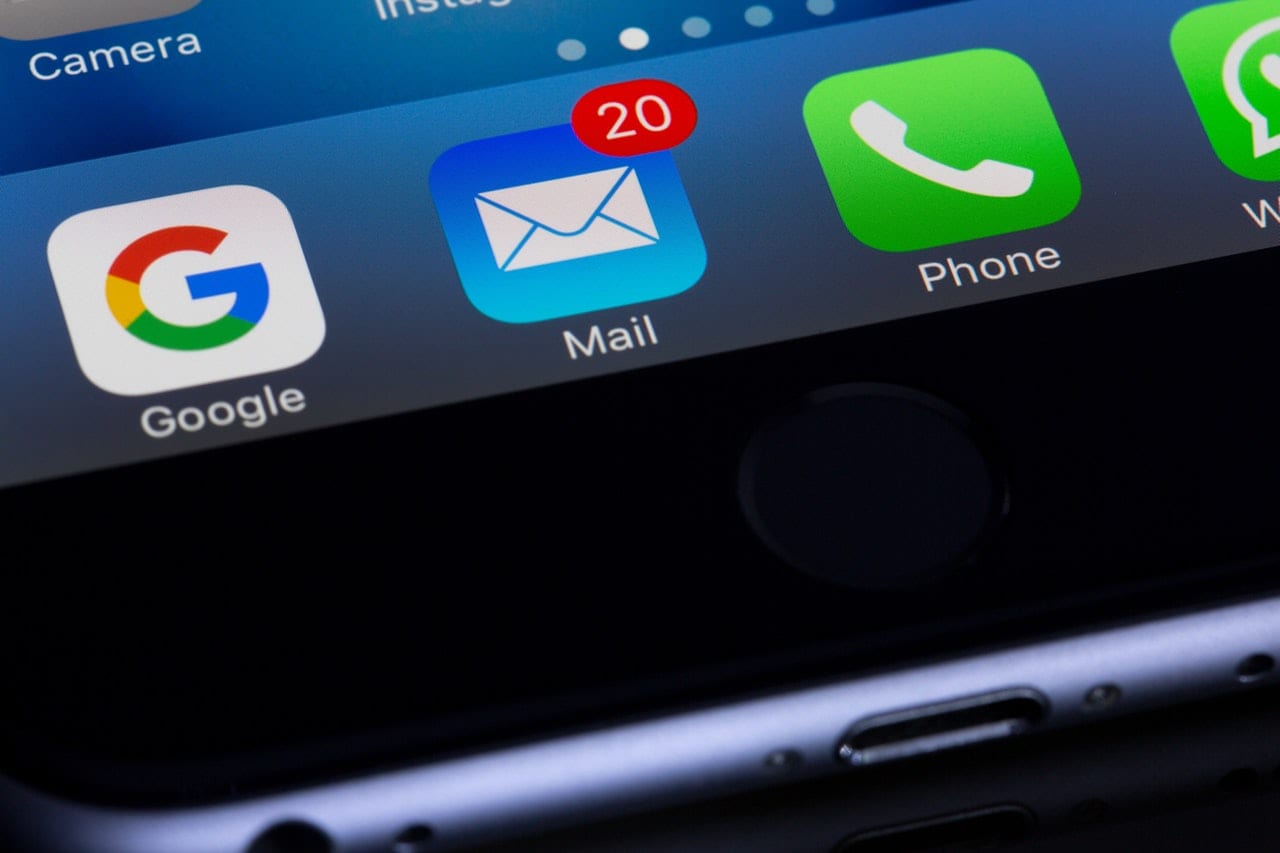 Buzzes, beeps, dings, and swishes are the sounds of the workday. They're useful, but they're also distracting.

Constant notification noises put you in reactive mode. Working reactively is stressful, gets in the way of proactive thinking, and zaps energy you should be spending on focused work. But aside from silencing your computer or phone entirely — which may cause you to miss a call or a key appointment — what can you do to control them?
Setting boundaries is important if you want to use your time wisely. Try these five best practices to quiet the noise and boost your productivity:
1. Know your options.

The default settings in your scheduling software are not your friends. Find the settings menu, and start exploring. Keep in mind your options will differ depending on the device you're using. 
Start with your device's global settings. If you have an iPhone, you'll see a notifications menu in the "Settings" app. A similar menu exists on Android devices. Here, you'll find options for where notifications appear, how long they linger, and if your phone buzzes or dings upon receipt. 
Take the same approach on your computer. You might find an option that provides a heads up without annoying noises. For example, did you know that Microsoft Outlook can send you text notifications, summarizing your calendar for the day? Knowing your alert options is the first step in developing a system that serves you. 
2. Be selective.

Again, notifications exist to serve you, not the other way around. To regain control of your calendar notifications, choose which apps you actually want to hear from.
Say you've elected to receive Slack notifications on both your laptop and smartphone. Slack can notify you about every message in every channel, only on select channels, or only when you're tagged. Those settings can be customized for each device. 
If you operate on-the-go, you might turn off all desktop alerts but opt to receive notifications from certain channels on your phone. If you stay close to your desk, you could opt for the opposite.

Personally, I prefer to turn off all notifications on my phone, except for those directly related to calls or texts. On my computer, I opt for email and Slack notifications. 
3. Use your senses.

Toggling the on/off switch isn't the only way to control audio alerts on your devices. Your device's notification settings allow you to adjust which apps send you vibration or audio notifications.

A favorite trick of mine is adjusting the sound alerts in Outlook. I don't want to hear a chime every time a new email or calendar reminder occurs. Only when I receive an email directly from my team do I hear a chime. That sound signals to me that I should put down whatever else I'm working until I check whether the email is important and time-sensitive. 
4. Do more with your inbox.

Even if my email inbox is overflowing, I prefer to receive a notification there instead of on my phone. Here, I can sort, prioritize, and save messages until I'm ready to address them.

Many scheduling tools, including the one I use, allow you to send yourself reminders at appointed times. I set a monthly reminder to pay my credit card bill, so I receive an email at 9 a.m. the day before the bill is due.

I might accidentally dismiss the notification on my phone, but I can't miss the email reminder in my inbox. Then, I mark it as important to keep it top of mind.

Try setting your calendar to email you 15 minutes before a meeting. To take it a step further, assign that email a special sound. 
5. Get focused.

Notifications are the enemy of deep work. Especially if you are about to engage in multitasking, turn your devices to "silent" and move them out of sight. Close Gmail, Slack, and any other applications that you've set to send you notifications.

If you need a notification to know when to stop, set a kitchen or online timer. Don't use your phone for this because once the timer dings, you'll be tempted to dive back into the notifications. 

Give yourself a block of uninterrupted work time — as well as one for personal time — every day. Sleep with your phone in airplane mode (or out of the bedroom entirely) so that your morning alarm doesn't greet you with a list of notifications. Ironically, setting a calendar reminder for notification-free time can help with this. 
If you're constantly feeling stressed out and overwhelmed, try taming your notifications. Trust your brain to remember what's essential, and set your devices to remind you of the rest.