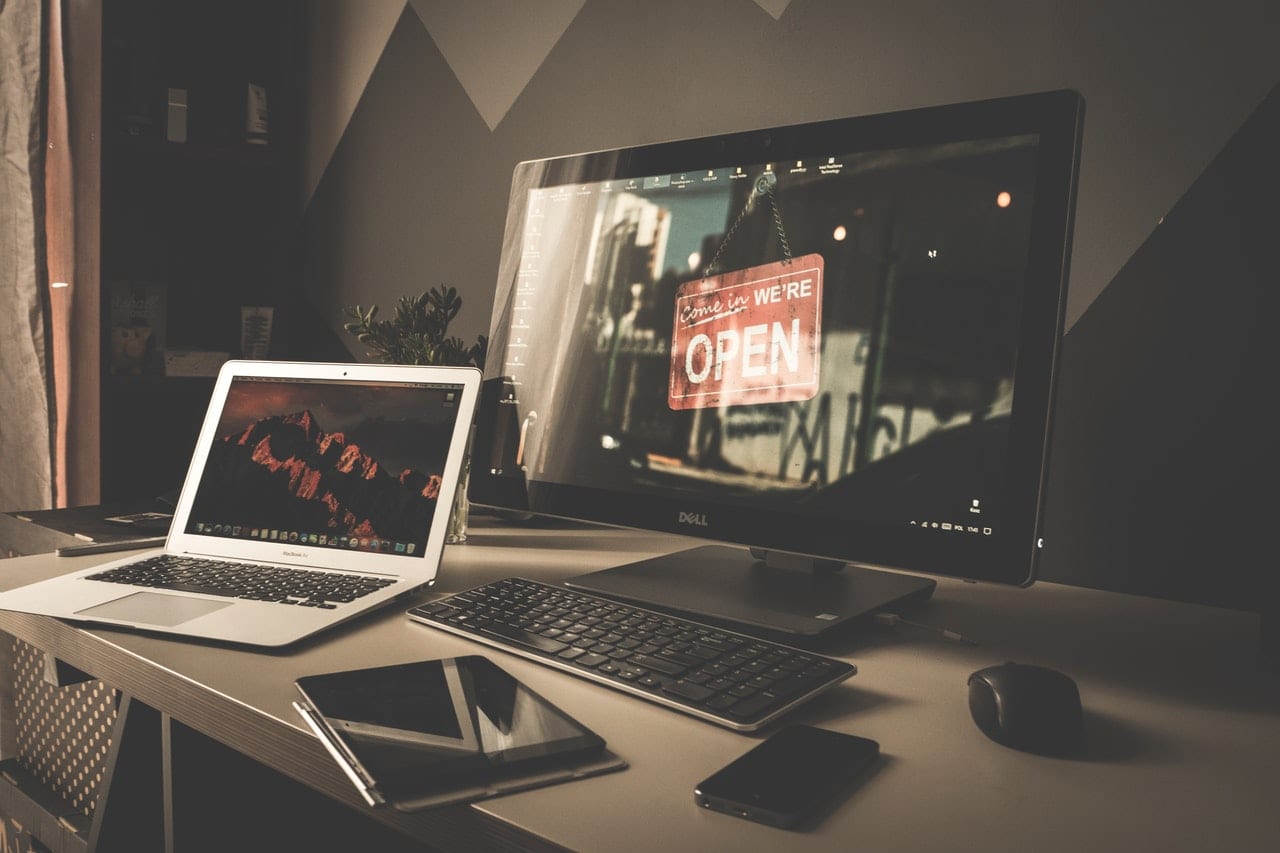 You've heard it before: "It's sad how much we rely on technology these days" and "All people do is stare at their phones!"

As someone who works for a tech company, I happen to believe that when used appropriately, technology can actually boost your productivity. Think of it like outsourcing: Yes, asking another team to take on work only you could do is a bad idea — but many projects are a matter of repetition.

If you're tired of all those smaller tasks getting in the way of your mission-critical projects, take these five tips for using tech to enhance your productivity:
1. Embrace automation.
Why bother spend your waking hours on monotonous work when software can tackle it for you? Automation technology can help you with all sorts of tasks, including:
Posting on social media:

Whether your full-time job revolves around social media or you do it as a side gig, content management programs can save you huge amounts of time. Tools like HootSuite allow you to write posts ahead of time and schedule them for any day and time you'd like.
Backing up files:

Backing up files is extremely important so that you don't lose everything when disaster strikes. Fortunately, it doesn't require your undivided attention. Saving files to an external hard drive used to take hours. Nowadays, cloud-based backup can happen in the background while you work.
Responding to emails:

If you find yourself repeatedly answering the same questions over and over again, it may be time for some email automation. Certain scripts can suggest responses for common questions. And of course, automated out-of-office responders let people know when you're away. 
Paying bills:

Every business has bills to pay. Why write checks by hand every month when you can set up automatic payments? You'll never miss a payment, which means you'll also pay fewer fees and have happier vendors. 
Signing emails:

Developing a professional email signature might sound like a low-priority task, but think about it: How many emails do you send in a day? Do you use the same signature again and again? Stop writing it out every time, and let your email client handle it for you. 
Sending reminders:

Tools like Slack and Trello let you set reminders for yourself by the hour, day, or week. Stop adding Sticky Notes to your monitor or setting your watch, and start letting software remember for you.
2. Use a digital scheduling system.

Time management is one of those things no entrepreneur succeeds for long without. Learn to control your calendar. A cloud-based scheduling system will keep you organized, make you more collaborative, and cut down the time it takes to schedule meetings.

The right online calendar will integrate with your other tools, feature a clean interface, and take relatively little time to set up. Get one not just for you, but for your whole team. Simply being able to look at each others' priorities at any time will make your company more productive.

3. Default to video conferencing.

Why bother traveling just to take a meeting? Unless it's an investor interview or an employee firing — the sort of thing that you want to do in person — do it via video and don't waste your time traveling.

Offices that are thousands of miles apart can use video conferencing software to hold meetings and collaborate between teams. Beyond saving time, videoconferencing also eliminates the stress and cost of flying people in from remote locations.
4. Get an instant messaging platform.
Can you and your employees still be productive when working from home? When you're away from the office, you can't just pop over to your co-worker's cubicle every time you need to ask her a question. Even with email, it may take her hours to respond to your message.

Instant messaging platforms like Slack are used by companies of all sizes. Direct channels let you get fast answers to those random questions, while public ones let the wider team weigh in. Opt for the paid version, which allows you to search back through Slacks since you adopted the tool.
5. Analyze only what counts.
Today's business intelligence tools let you get a deeper understanding of overall company performance. Most project management software comes with reporting tools to analyze how much time your team is spending on each type of task.

Although you can analyze everything, though, realize that not all data is important. Is knowing the open rate of internal emails really worth your time? What about your intern's weekly time breakdown? Analyses are only worthwhile if they actually save more than they cost. 
There are many ways technology can boost your productivity to help you get more done. Realize that you're fortunate to live in an age of smartphones and software. Why not use them to your advantage?