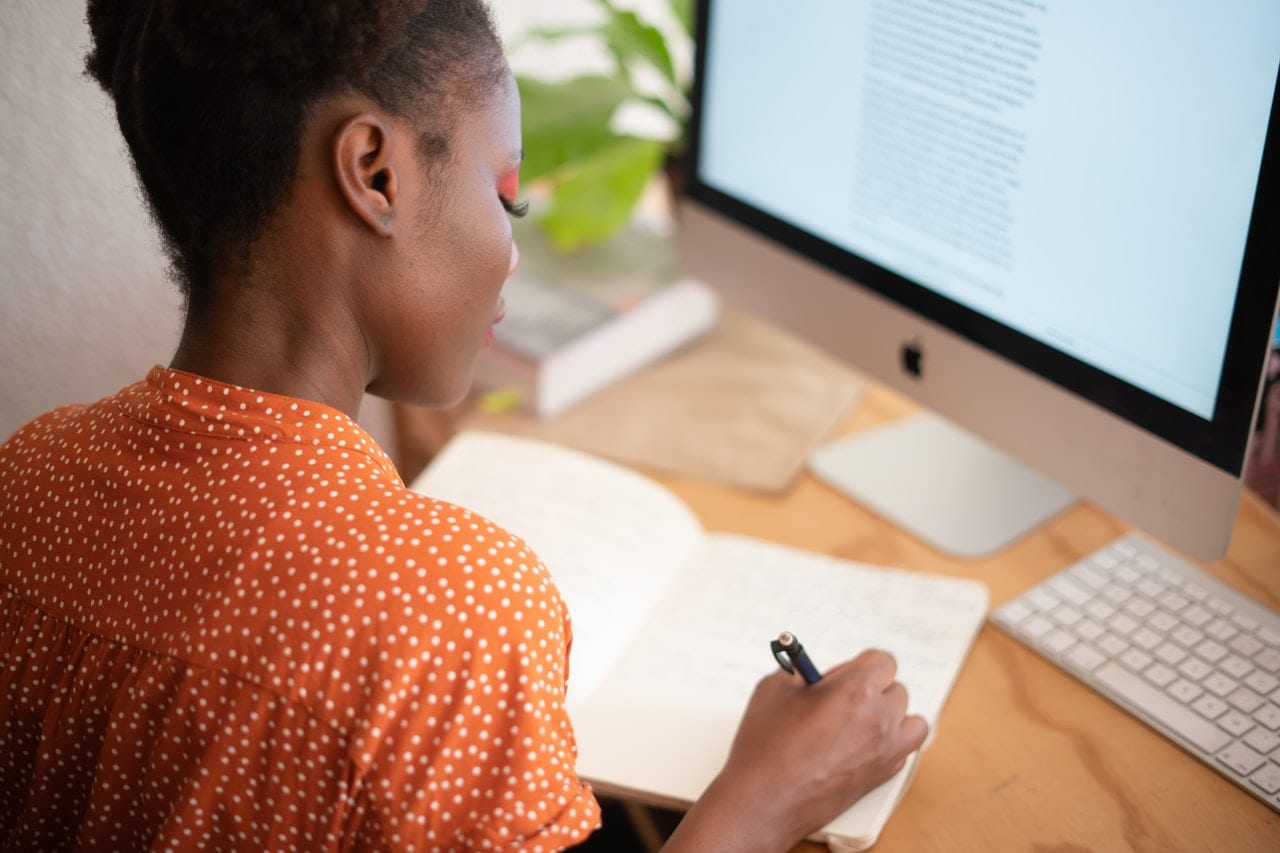 Multitasking isn't the monster it's made out to be. Although studies have demonstrated that multitasking can harm your overall productivity, moving between tasks can also keep your mind energized and creativity flowing. 
What's the key to effective multitasking? It's about being intentional with your tasks, the order in which you tackle them, and the amount of time you allot to them. Here's how to do it:
1. Prioritize tasks by value.
Multitasking hurts your productivity most when you use it as a strategy for working on all those smaller, less significant tasks in place of your big projects. Sort and schedule your tasks by importance: Which projects will bring you the most value upon completion?

Major projects take time, meaning you need to take breaks. Use those breaks as opportunities to switch, making a little progress on each project. After you've fried those bigger fish, you can reward yourself by knocking out several of those easier items on your list.
2. Set a timer.
Another way multitaskers shoot themselves in the foot? Spending too little or too much time on each project. Devoting five minutes to a major initiative before switching isn't likely to move the needle. Sinking five hours into it when another deadline looms isn't a great idea, either.

Instead, set a timer. The amount of time you spend on each project is up to you; the important thing is to be deliberate. Some productivity experts suggest the Pomodoro technique, which calls for 25-minute work sessions bookended by 5-minute breaks. When the timer goes off, stop what you're doing and either rest or move to a lighter task to give your brain a break.
3. Tackle hard tasks in the morning.
Research suggests that most of us are capable of the most productivity in the morning hours, usually 2.5 to four hours after we wake up. Your mornings are the ideal time for multitasking between difficult tasks.

As the morning ends and your energy dwindles, shelve those heavier tasks until the next morning. Using your mornings well can take away the pressure to work on cumbersome projects in the afternoon, when most of us are less energized and effective. If you must multitask in the afternoon, switch between things like scheduling appointments, responding to emails, and returning calls.
4. Block out multitasking time on your calendar.
Because multitasking requires more material to be stored in short-term memory, it takes more mental bandwidth than tackling a single task at a time. That leaves less brain power for distractions like random questions from colleagues.

Rather than let come what may, block off time on your calendar. Schedule "do not disturb" hours to be spent multitasking on those major projects. Hang a sign on your door, and set yourself as "away" on Slack. Ask your coworkers to send you a text or give you a call if something is truly urgent.
5. Group related tasks together.
As you add tasks to your calendar, sort them not only by importance but also by subject. You will find it much easier to jump from task to task when each project is related to the next. That way, you aren't having to completely switch gears every time you start to work on something else. 
Don't worry if your categorization method doesn't make sense to others. Someone else might not understand why, say, you'd switch between social media content development and sales follow ups. But if you need to find a groove to write in a conversational style, go for it.
6. Disconnect from digital distractions.
Especially when working from home, technology can be distracting. From the ping of incoming emails to the temptation of your favorite television show, these small-but-strong interruptions can seriously damage our concentration.

When you sit down to multitask, turn off all your notifications. Better yet, shut down your devices and put them away. If you want to write on paper and later type up your work, go for it. Don't allow yourself access to your digital devices until you've reached a scheduled break.

Everyone multitasks. The question is, are you doing it in a way that slows you down? Know your priorities, conquer your most difficult tasks first, and give yourself mental space. That's all there is to it.