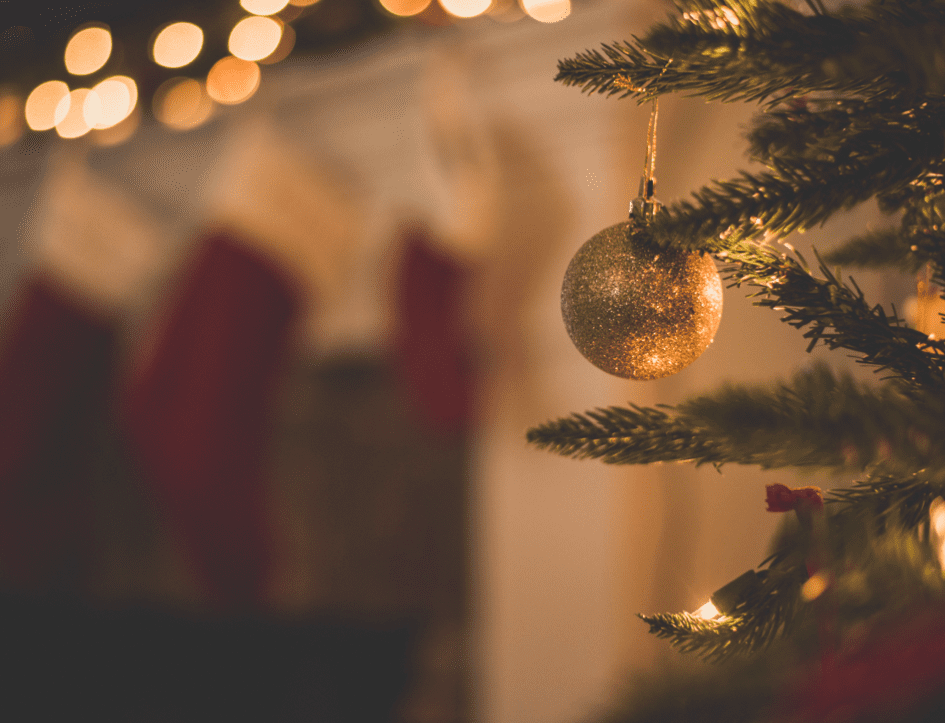 It's the season of giving, and no one has given more to your business than your faithful customers. Why not start a new holiday tradition of giving them thanks?
Determine who your long-term customers are so they can have first dibs on the perks and benefits you plan to give out. Then, use your remaining resources to bring as many other customers into the fold as you can.
Here are some holiday sharing ideas you can implement to give back to your customers this Christmas:
Offer Holiday Discounts
Deck the halls with savings to show gratitude and to bring in new business. Nothing gets customers more excited than holiday savings, especially when they were already planning on visiting your office.
If you don't want to hand out discounts to anyone who walks through the door, you can add a simple requirement for customers to cash in. Consider asking customers to show they follow your social media pages or to refer their friends in order to qualify for a discount. 
Send Gift Baskets
When new customers sign up for their first appointment, you likely record their personal information, including their residential address. You can use this information to your benefit by putting together a surprise gift basket to send to their doorstep.
This will be especially effective for your customers who still have concerns over COVID-19. Despite the safety precautions you're taking, they will feel more comfortable in their homes. Sending them a small gift basket shows that you miss them and look forward to their return once the pandemic blows over.
Cash in on Loyalty
Your online appointment software should track your most frequent customers and the number of visits they've made throughout the year. Using this data, you can set benchmarks for loyalty rewards.
For example, you might decide to give customers who've made monthly appointments, or visited 12 times in the year, a $10 gift card. Perhaps you send customers who've 25 appointments a $25 gift card. Doing so shows new customers that you reward loyalty while giving thanks to your regulars.
Donate 
The holidays are the perfect time for companies to give back through charitable donations. While businesses don't have pockets as deep as they would like due to the tumult of 2020, remember that other communities were hit just as hard.
Add a twist to your donations this year: When a customer does business with you, invite them to select a charity or cause to which you'll donate. This makes their visit, as well as the associated donation, more personal to them.
Throw a Holiday Party
As long as you're following social distancing guidelines, a holiday party is a fun way to give back to your faithful customers. Games, food, and prizes for customers and employees make for a fun year-end event.
Send out a holiday email to all of your customers inviting them to the event. Do this with enough time in advance for them to be able to commit, and to get a headcount to ensure yours is a COVID-safe gathering. 
Still uncertain about public gatherings? You can also hold an outdoor event, like a Christmas fun run. Donate entry fees to local charities, or to fund a food drive. 
Do a Customer Spotlight
Use your social media to showcase your favorite and most loyal customers. Not only does this demonstrate your appreciation for them, but it makes them feel proud to do business with you.
Want to go above and beyond? With each customer spotlight, you can offer another reward, like a free checkup. This will incentivize the customer to take part in the spotlight and come back for another appointment.
Social media is a natural ally of word-of-mouth marketing. Post about your holiday events, and encourage customers to spread the word.
Form a Partnership
Is there another brand like yours that your customers just can't live without? Form a partnership to add value for your and your potential partner's customers.
For example, let's say you operate a massage therapy practice. Your regular customers love to go to you to relax, especially after getting in a hard workout at the gym. If so, partner with local fitness facilities. Perhaps membership holders can get a discounted price on appointments with you and vice versa. 
Orchestrate a Contest
If your resources are spread thin thanks to COVID-19, concentrate your efforts to give back in a single activity. A holiday contest can boost customer engagement while showing your intentions to give back, all while limiting the dollar cost of your campaign.
Entries can be taken either online or through physical appointments. Contest prizes can be purchased, but you should also see if a sponsor of yours would provide an in-kind donation or two. Regardless, make sure it's something that your customers will actually want. 
Giving back is what the holidays are all about. Do your part. Support your customers this season, and you both will feel the joy of Christmas.