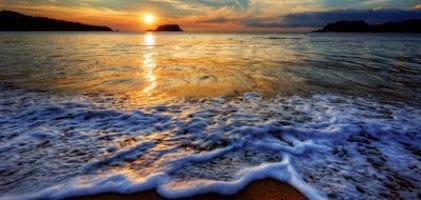 Small business owners deserve vacation days. There I said it. It's essential to take time off no matter what type of work you do, but when you run a business, this can be extremely challenging.
When you work for yourself, you can enjoy individual freedoms and flexibility, but you also don't have anyone around to recommend you take a break. Kids have winter and spring break, and employees get around 2-4 weeks of paid time off each year.
Entrepreneurs need to plan to take time off on their own somehow. Check out these three compelling reasons why small business owners deserve vacation days, along with some key tips and strategies to help you take time off.
3 Reasons Why You Should Take Time Off When You Run a Small Business
It's no secret that everyone needs a break from time to time, but this is a crucial step for business owners to take. According to a Gallup Poll, 39% of business owners say they work over 60 hours per week. That many work hours is way more than the average 40-hour workweek that most employees have. Working more likely requires more rest time to recover.
Another reason why is that small business owners don't seem to have a reasonable level of work-life balance. Sure, you can set your own hours and choose who you work with, but running a business puts an insane amount of pressure on an individual. If you are in the beginning stages and don't have much of a team, this can leave you carrying most of the burden.
According to a Bank West Small Business Growth survey, at least 50% of business owners live with considerable uncertainty about the future; nearly 40% struggle to balance work and leisure time, and 43% admit always being on the job.
The third reason why you should take time off is pretty apparent. With you working all the time and handling most of the pressure of running the entire business, you are merely not scheduling enough vacation time into your budget. But this can change if you're willing to make an effort. Here are a few key strategies to implement when you want to start taking more time off because let's face it – you deserve it.
Budget In Your Own PTO
Aside from time, one of the most significant factors that stop small business owners from taking some much needed time off is money. You may not feel like you can afford to take a few unpaid days off from work, or you may fear that your business will stop making money while you're gone.
The best way to combat these doubts is to budget in your own PTO. Since you won't get paid for vacation time, start saving up for it in advance. Realize that you may need to take time off for health reasons or take a few personal days. Calculate how much you typically earn during a workday and start stashing some funds away so you won't have to deal with any financial blowback when you take time off.
Work Ahead on Projects
In addition to budgeting in your own PTO, you may want to work ahead on projects regularly. I like to work ahead on projects often because it provides peace of mind to know that if I have to change my schedule, my deadlines for the following few days are met.
Whether you're planning a week-long getaway or want to take the week of Christmas off to relax with family, make it a habit to get your work finished ahead of time. Working ahead may mean you are stuck working on projects one Saturday out of the month or have to pull a few late nights.
Planning ahead is not just perfectly normal — it's a way to help yourself and your productivity. Above and beyond that — nothing beats knowing that your work is completed a week or two in advance so you can get paid even if you take time off.
Delegate Tasks
Stop trying to be a one-person show and start delegating to team members and contractors. You can work fewer hours and have more time for vacations and personal days when you delegate tasks.
Start by outsourcing a single task that is time-consuming or that you'd rather not do. For there, you can hire a virtual assistant or a part-time team member to help regularly with specific responsibilities.
Delegating tasks or asking for help can ensure you have more work done in less time. Once you train the right people, you can rely on them to hold down the fort while you take some time away from your business.
Put Things on Autopilot
Work smarter and not more laborious by putting more things on autopilot so you can take time off when it's necessary. Start with your most tedious tasks then look into free and affordable ways to automate them.
You can set up an email auto-responder to help you filter through messages and prompt leads to schedule calls and meetings with you. You can schedule out content on your website along with social media posts and email newsletters.
Use a combination of working ahead, delegating, and automating your business to free up more time and energy so you can have the freedom to step away from your business if you feel you need to.
How do you plan for more vacation time as a small business owner? Which one of these strategies is your favorite, or do you prefer a combination of all of them?