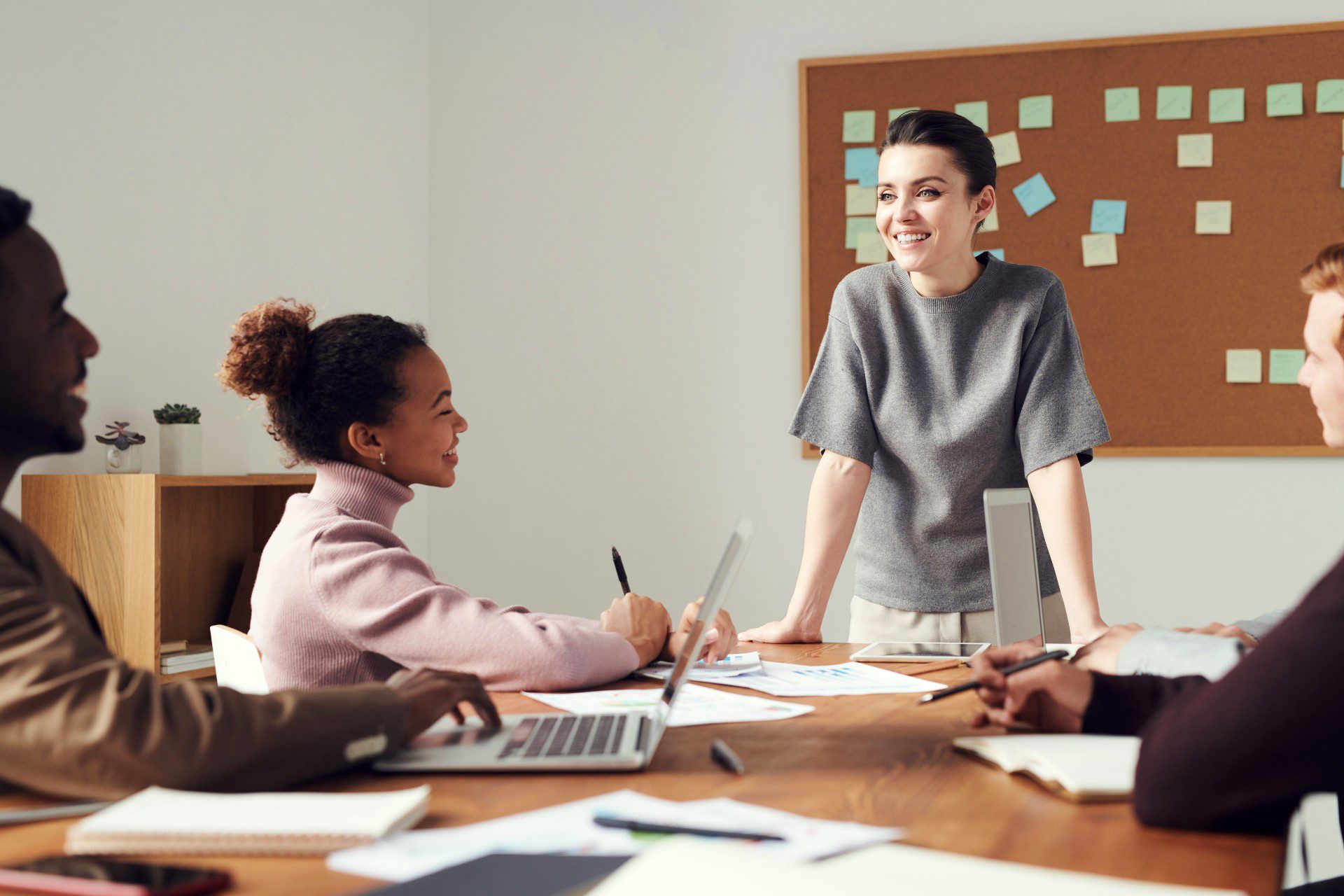 Managing a team of employees is one of the greatest challenges when it comes to running a business. Workers can't be consigned to a spreadsheet and assigned responsibilities that are fulfilled without question. To motivate your employees, they need considerably more care — which they deserve! — but they're also the backbone of your business.
Given the continued tight labor market, businesses throughout the country have taken a variety of approaches to retaining critical employees. Some have offered creative benefits such as reimbursements for streaming services or discount programs for local restaurants. Others have provided onsite services such as an in-house coffee shop or a company gym.
What often succeeds better than any of that is striving to keep your employees engaged and motivated in their work.
You should be constantly seeking different means of motivating, inspiring, and empowering your workforce. If you're always looking for ways to keep them engaged, you won't encounter as many productivity ruts. The following are a few motivational tips you can try out to give your team a push forward.
1. Encourage Days Off
When trying to motivate your employees to work harder, encouraging them to take time off might not be your first thought. Yet this is exactly what you should be doing.
Employees who are able to consistently take time off tend to be happier and more well-rested. This equates to more engaged workers during the hours they are clocked in.
Numerous studies have shown that the best-performing employees usually have a healthy work-life balance. They're not as worried about their families or disappointed that they are too busy to pursue hobbies.
When an organization enables this sort of balance, it gets repaid by maximum effort when employees are at work.
There are several ways you can encourage your team members to take time off. Give your employees vacation time and urge them to use it annually. Improve your workflows so that they don't have to work nights and weekends. Conduct cross-training so other colleagues can pick up the slack when employees take some time for themselves. These efforts will enable employees to return to their tasks with greater focus and energy.
2. Host Team Events
If your employees work in a team environment, you should always be trying to encourage team bonding. Team members who understand and trust each other work more effectively. Additionally, having a close relationship with co-workers can make work days feel shorter and more enjoyable.
Team lunches and group training sessions will allow employees to grow closer together. Trusting that your teammates are capable and will pull their weight can be quite encouraging. Team training can help each worker feel like they can perform their job properly and feel motivated to do so.
Perhaps more valuable than work activities are team events held outside of the office. These are opportunities for your team to connect without everything being about workplace responsibilities. Consider taking employees and their families to the park or buying baseball tickets for the entire team as an outing.
3. Spruce Up the Office
The environment in which your employees work has a great effect on their motivation. Bland, bare walls won't be cause for much inspiration. A little additional light and color can go a long way toward boosting employee morale.
You don't have to resort to a new paint job to lighten up your office, though. Start with your actual lighting. Do you have natural light coming in? Have you lit your rooms well, or do you need to install some new fixtures? Even an additional desk or floor lamp can brighten the place up.
Other ways to spruce up your office include a colorful paint job, some green plants, or new amenities in the break room. Employees who feel comfortable at work will have more energy in the office they spend so much time in.
4. Offer Incentives
Even with a gelled team and a convivial environment, a little extra push every now and then won't hurt.
Employee incentives are a great way to spur some extra motivation within your team. They give team members something to strive toward, which is very helpful when the routine nature of work begins to wear them down.
Arranging a friendly competition is a common and effective way companies can offer incentives. Whoever is able to close the most sales or complete the most project tasks can win a prize. If this is the route you choose, make sure everyone feels fairly treated, or their momentum may quickly hit a wall.
Individual development incentives require a more hands-on approach but may be even more motivational. Set benchmarks and incentives for each individual employee to reward them for exceeding past performance. Competing against themselves can be just as inspiring as competition with others.
Remember that your employees are human beings with needs and desires. If they feel like these aren't being addressed in your workplace, they'll be willing to look somewhere else.
To retain your best people, seek to motivate all of your employees and make sure they feel fulfilled in their work. They will reciprocate with improved productivity, making your efforts well worth the investment.
Image Credit: Fauxels; Pexels; Thanks!