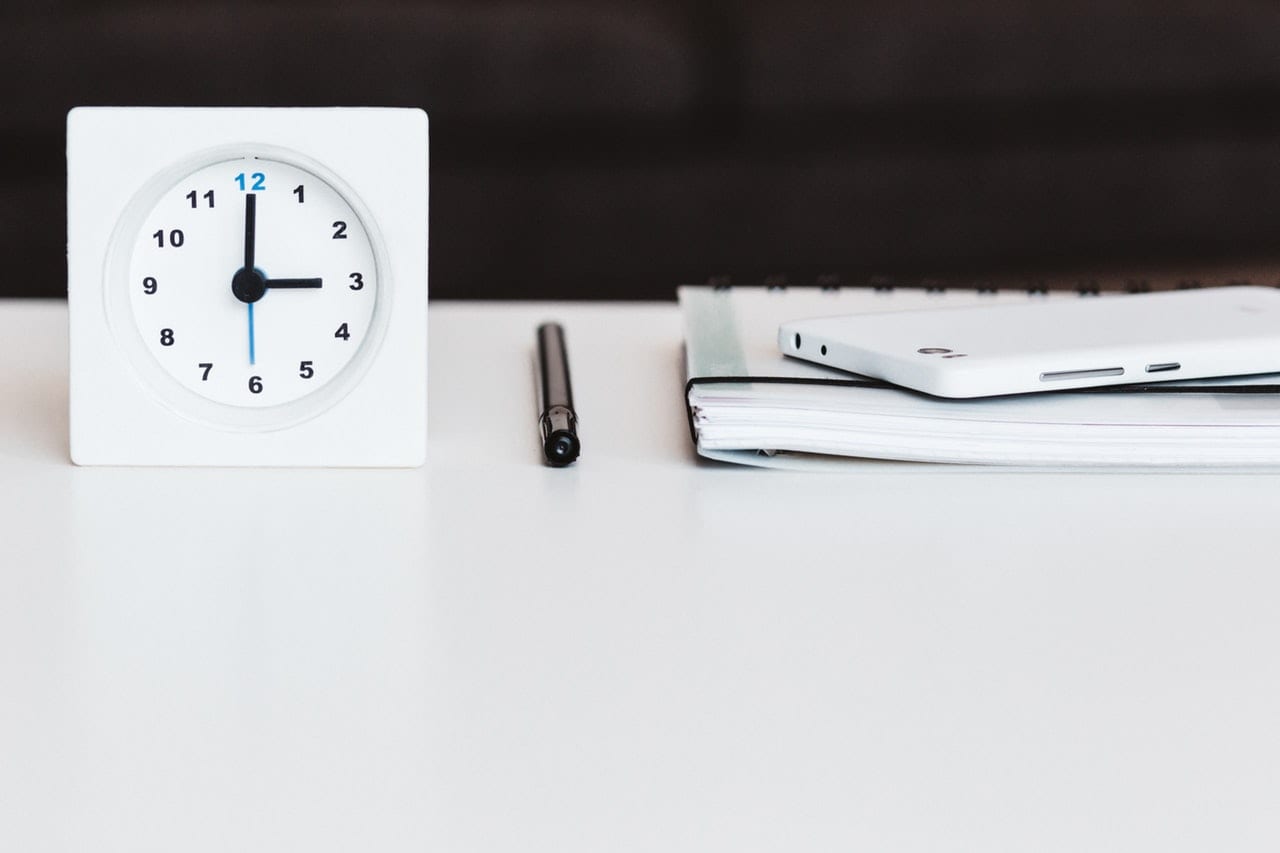 Entrepreneurs have it hard. Not only do they have to operate a business, but they also have to ensure that they can manage their day-to-day tasks on top of it.

Staying busy isn't a bad thing, but many entrepreneurs find themselves trying to fit too many things into their schedules. 
If you're an entrepreneur who is feeling overwhelmed, or the days just keep getting busier, here are a few ways you can free up your time for the most important things on your calendar:
1. Get Rid of Pointless Meetings
.
Your time is valuable and deserves your respect. It might not always feel like it, but you have control of your own calendar. In order to free up your time, it's critical to take a closer look at some of your meeting schedule.
Stop letting people put unnecessary appointments on your calendar.
Make clear to employees, clients, and vendors what constitutes a meeting and what the expectations are for that meeting. A meeting should have a defined purpose, an approximate start and end time, and a detailed agenda. 
Implement a policy that you won't take a meeting that does not include these items. If someone feels they can't include these items when scheduling a meeting, perhaps a phone call or email might be a better use of your time. 
Evaluate your current schedule and make changes as needed.
As a leader, it's important to evaluate the effectiveness of your current schedule so you can make the most of your time. Are you meeting deadlines? Is your meeting schedule working each week? Do you feel the pressure of the clock? 
Answering these questions and making changes where you see fit will help clean up your calendar and free up more time in the day.
Learn to say "no."
Although the word "no" has an inherently negative connotation, go ahead and get comfortable with it. Others will understand if you need to decline the occasional meeting. Offer to reschedule it or suggest an alternative solution. 
Leverage an online scheduling tool.
Appointment scheduling software like Calendar are incredibly helpful for calendar management. Use them to minimize email back-and-forth, avoid overbooking yourself, and getting a quick glimpse of your day's appointments.

Go ahead and block off one day a week for deep work. A popular method is to implement a one-day-a-week no-meetings policy. Use that time to prevent or solve complex business problems. 
2. Reduce the Amount of Time Spent at Your Desk.
Entrepreneurs often feel like they are "too busy to take a break." But that simply isn't true.

Breaks are good for the brain, and spending 8 hours at your desk doesn't necessarily mean you've had a productive day. When you find the luxury of a free, 15-minute time period, try filling it by doing something for yourself, rather than trying to cram in another task.

Options include:
Meditating:

If you feel anxious or overly stressed during the workday, use your free time to meditate. It could significantly reduce your stress level and give you the boost you need to continue on with a productive day. Even something as simple as going into a quiet room, focusing on your breathing, and clearing every thought in your mind can make a huge difference in your day.

Listening to a short podcast:

Podcasts can be a way to unwind, and a great learning tool. Thousands of podcasts are uploaded every day on topics like business, money, news, politics, comedy and more. Listening to a podcast that aligns with your line of work can offer inspiration on a slow day. 

Reading a book:

A short, 15-minute break is plenty of time to catch up on a chapter of your favorite book. Whether you're reading for business or pleasure, reading is relaxing and can

heighten brain function

.
Don't be afraid to take that little bit of time for yourself. You'll be less stressed and more productive.
3. Cut Out Busy Work.
While it's important to fill up your free time with non-work tasks, you'll also find that much of your schedule is filled with busy work. Identify these tasks and limit the time you spend on them. To assist with busy work, appoint your top employees to managerial roles, and don't be afraid to delegate these tasks as you see fit. 
Cutting out busy work will free up time for business development. For example, you can focus on managing your business' social media pages. As an entrepreneur, people want to hear what you have to say, and find your experience and opinions very valuable. By putting out thought leadership pieces or video content, you can gain your following, and next thing you know, you're viral—and so is your business. 
You'll be amazed at how much better you feel when you pare down your calendar. Be proactive, and don't try to take on too much. And if you have already, make changes so you can be your best self.