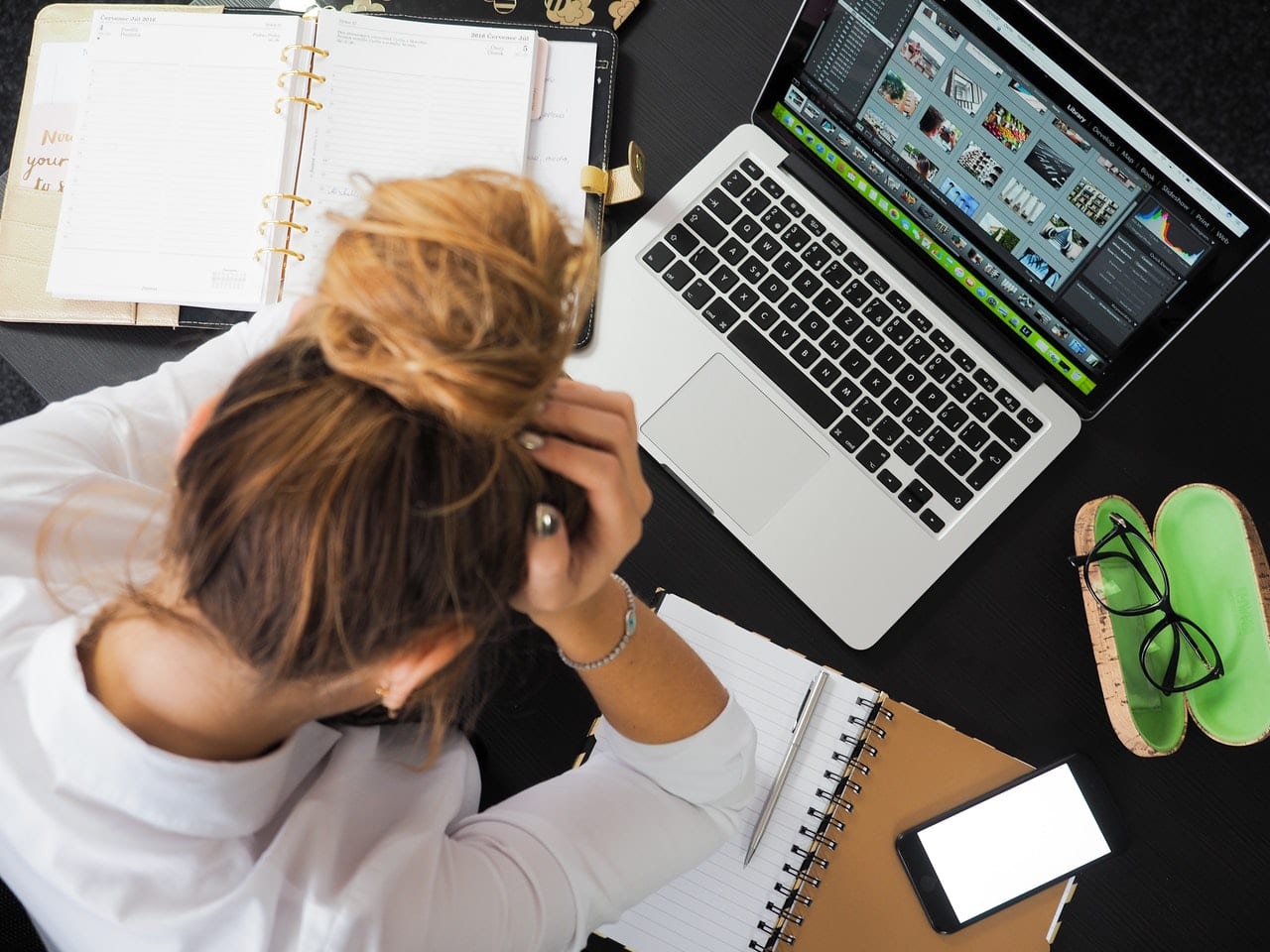 You know that feeling when you just can't find the will to work? It's more than simple stress: You physically and emotionally drained; you don't feel competent; and it's causing you an existential crisis.

That feeling is known as burnout, and according to Mayo Clinic, it has real health implications. Burnout is associated with excessive fatigue, insomnia, alcohol abuse, heart disease, diabetes, and high blood pressure. 
But while burnout can be tough to solve, it's relatively easy to prevent a few at-home approaches:
1. Get enough sleep.
Sleep deprivation is a risk factor for dozens of different health conditions, including burnout. Stop burnout before it starts by getting the recommended 7-9 hours of sleep every night. 
Give yourself enough time to prepare for sleep. Organize some of the things you'll need in the morning so that you can sleep in peace. And be sure to stay away from screens for a couple of hours before going to bed. 
2. Exercise.
Many big-name business leaders make sure that they exercise daily. Some go to the gym early in the morning, but there are plenty of ways they get their workout in other than hitting the weights.

this doesn't have to happen in a gym or other indoor setting, especially for those who are indoors during their working hours. The great outdoors provides ample opportunities to get physical activity. 
Take a walk in the morning, or go for a hike in the afternoon. The great outdoors provides plenty of opportunities to get physical. Stretching and calisthenic exercises are two other ways to keep your stress levels in check.  
3. Keep a journal.
Often, burnout stems from a lack of purpose. Scheduling time to journal is a great way for business leaders to release these anxieties and keep things in perspective. 
When you journal, think about the reasons that you do what you do in the first place. Consider the people you work with and how you impact their lives. Remember that regardless of what you do, you are helping people or fulfilling someone's needs with your job. 
4. Engage in hobbies.
Another element of burnout is a sense of incompetence. That feeling can be demoralizing and significantly reduce your motivation. 
Hobbies give you a break from the work you typically do. More importantly, they allow you to do something that you enjoy without the stress of having to get things just right. 
If you don't have a hobby, take this opportunity to find one. If you're creative, sewing or crafting could be your cup of tea. If you're interested in cooking, check out a book of recipes to try out. You might like to take and edit pictures on your phone. It doesn't have to be complicated.
5. Unplug.
When there's so much going on in the digital world, it can be overwhelming to keep up. If the constant chime of appointment notifications, emails, and news updates gets on your nerves, practice putting down your phone. 
What about while you're working? You might not be able to change the fact that you work from a computer, but you can keep only a single tab open and turn notifications off — and if all else fails, go take a walk. 
6. Schedule breaks.
Be sure to include breaks in your calendar. Working nonstop is a surefire way to burn yourself out. Scheduling tools can help you get through your daily tasks more efficiently and place breaks at times when you tend to be the least productive. 
7. Make motivational playlists.
Sometimes, all it takes is the right song to put you in a good mood. Listening to music is proven to reduce depression, speed recovery from trauma, and sleep better.

There are plenty of playlists pre-built by streaming platforms for different moods. If you can't come up with a specific artist or song, treat them as a starting point to find songs that motivate you. 
Playlists are the perfect way to power through household chores and workout sessions. Build one for every activity you dread or put off. 
Regardless of your career path, you're likely to face burnout at some point. Add healthy habits into your schedule so you can avert a crisis. The best antidote to burnout, bar none, is self-care.