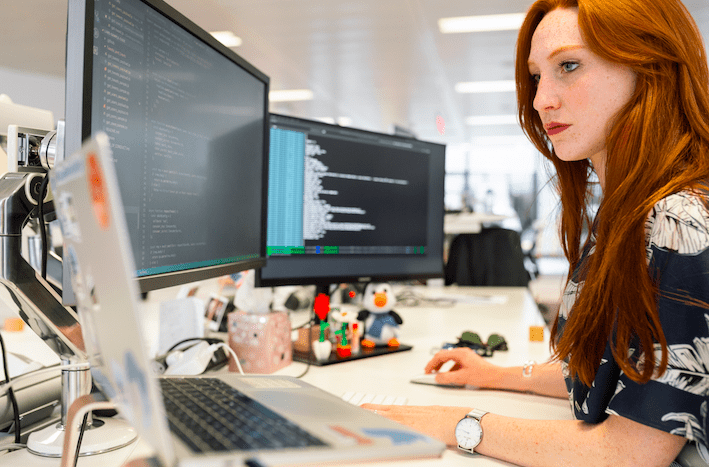 The world of business never stops moving forward. Innovation is required to remain competitive, whether that's by forging your own path or latching onto popular trends, like appointment software, for example. 
Appointment-based businesses have a lot of trends they can look at leading as we move into 2022. The sooner you integrate these trends into your own business, the better you'll be able to keep up with the competition. 
To help prevent you from falling behind, here are six of the top trends appointment-based businesses should implement before the next year:
1. Expanded Online Payment Options
One of the best features online appointment software offers is a quick and easy payment method. Customers and clients can streamline their appointment experience by paying in advance or after an in-person or virtual visit. 
Most companies that have online payment systems accept debit and credit cards. However, other payment methods are growing in popularity with users, including several online payment apps and alternatives. This includes payment apps such as PayPal and Venmo, as well as spending cryptocurrencies through their associated wallets. 
Cryptocurrency as a whole is a trend you can jump on. Many small businesses were able to boost their sales for a short time by accepting the latest trending coin. They easily made waves across the internet, with excited consumers looking to make a commemorative purchase. 
2. Increased Personalization
Consumers have a growing desire to have their experience and interactions with companies be as personal as possible. Personalization makes customers feel like a business cares about and meets their needs to the fullest. Even small amounts of personalization in your appointment software can make a huge difference. 
Start with something small, like making it possible to change color schemes and font sizes within your booking pages. Not only will this better fit individual preferences, certain settings will even help your company fulfill certain ADA requirements. 
Another easy form of personalization for appointment software is reminder settings. Customers will want to receive reminders at different times, whether it's a week prior to or the morning of their appointment. Options can also include how the reminder is set, such as through a text message, email, or through your company app. 
3. Mobile Optimization
As a consumer, you're probably aware of how common it is to use your mobile device when researching brands, making purchases, and booking appointments. However, many companies have yet to optimize their online appointment systems for mobile devices. This is a trend that businesses must capitalize on now in order to succeed in 2022. 
One way to ensure a great mobile experience is to develop an app. Most large-scale brands have done this already. But smaller appointment-based businesses might not have jumped on board this trend quite yet. Even if you're just operating a local mechanic shop, a mobile app can provide an improved experience to your customer base. 
4. Integrations Galore
There are hundreds of useful apps in circulation today, each with a specific function and dedicated user base. Being able to integrate these apps and programs into your online appointment system will win over a lot of new customers. 
For example, customers might find it easier to log into appointment software by linking their Google or social media accounts. This functionality can also carry over into integrated online calendars for more effective appointment reminders. 
Your business will love using integrations as well. For example, you can use Salesforce for better financial tracking or ETLrobot to store and organize data for future use. Online appointment software will be the hub for all of your important applications, streamlining their interactions with one another. 
5. Greater Focus on Data
Speaking of data, every year its value grows higher and higher. Businesses can make more calculated — and therefore effective — decisions by looking at data as a reference point. This almost always wins out over-educated guesses. 
Appointment-based businesses generate lots of data every day. By looking at past appointments, you can determine what demographics you should target with your marketing. You can also figure out how likely a customer is to make a return appointment. This knowledge should directly impact your strategy and decision-making, building a springboard for your business to enter 2022. 
Despite the well-known value of data analytics, fewer than two-thirds of businesses are currently using them to their advantage. You can easily overtake that final third of companies by placing an emphasis on data within your own organization. 
6. Going Virtual
The use of virtual appointments grew exponentially during the COVID-19 pandemic, especially in medical settings. This enabled doctors to continue consulting with their patients when we had few defenses against the virus. Even though most pandemic lockdowns have been lifted, virtual appointments are expected to remain commonplace in various sectors of the medical field.
Some industries are simply unable to have virtual appointments. A hairdresser isn't able to style your hair over a Zoom call, for example. However, there are other appointment-based businesses that will certainly benefit from enabling this feature.
Alongside physicians, dentists may be able to hold quick digital consultations with patients instead of having them visit the office. This could provide an opportunity to ask some follow-up questions remotely and save both parties a lot of time. 
If you can't be a trendsetter, at least recognize which trends can guide you to long-term success. Now and into the future, the appointment software trends listed above will help you find your footing in the business world and create a better experience for all the customers you serve.