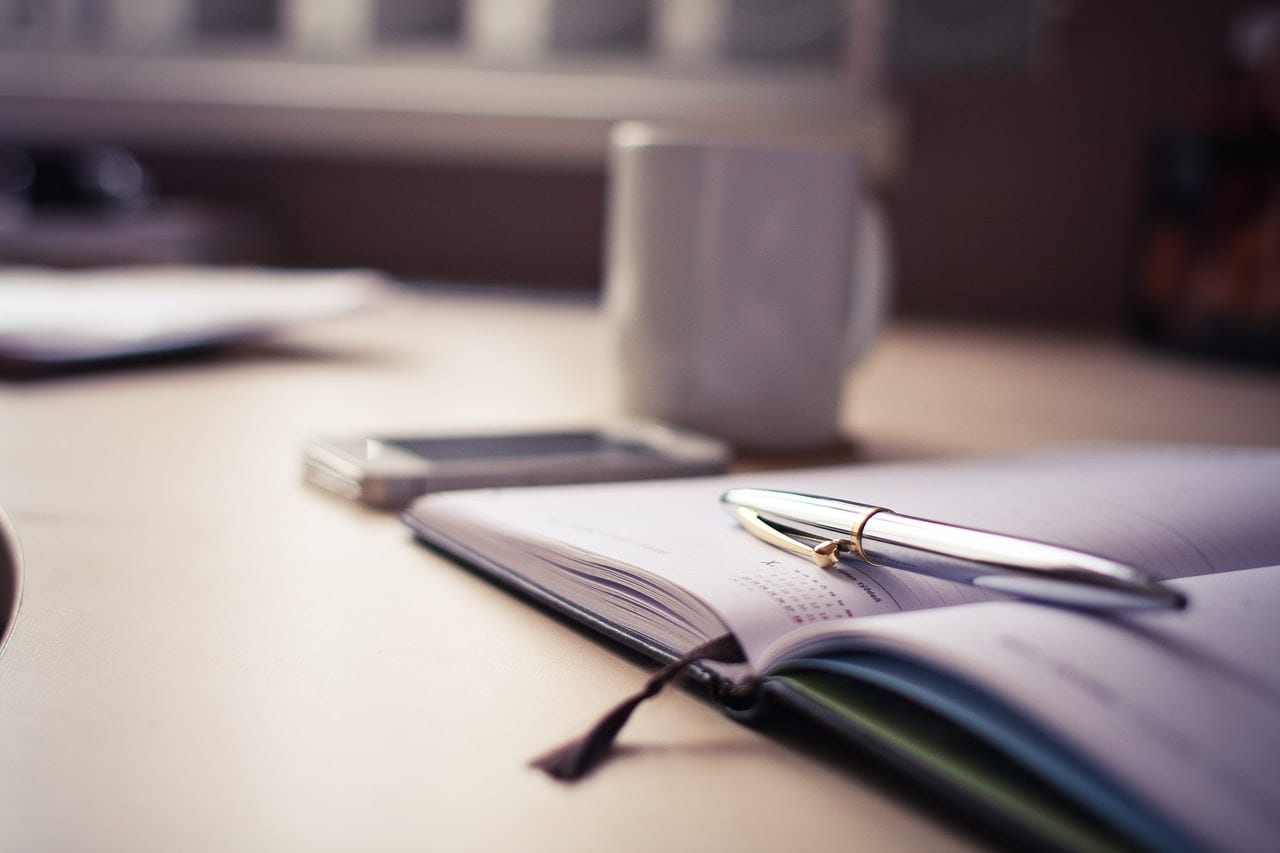 Living an organized life lets you get more done with less stress. By structuring your days, you keep your business running smoothly without letting your family or social lives fall apart.

But to truly maximize your time, you need to organize your calendar like you organize your life. To squeeze more out of every day:
1. Create a zero-based calendar.
Your day might feel like it's full of meetings and calls, but in between are breaks that you could use to get more done. A zero-based calendar means that you make a plan for every minute of your day. If something isn't important enough to deserve a spot on your calendar, then replace it with something that does.

The key is to be exhaustive. Add everything you need to do in a day to your calendar. Your meals, workout, commute, and family time should all be on there. Estimate how long each time should take. Note any blank spaces in your day, and ask how you could use those productively. Remember, you control your calendar — not the other way around. 
2. Accomplish your toughest task first.
What's the thing you're dreading most in the day? To make sure that you get it out of the way, put it first on your calendar. Once your most difficult and time-consuming task is out of the way, you'll feel more motivated and ready to complete the rest of your day's work. 
Productivity expert Brian Tracey calls this "eating the frog." Identify your "frog" first thing in the morning, before you even get to the office. Hack at it until you're finished, forgetting about everything else until that point. Many people do their best work in the morning, so why not spend that time on something you know will be a struggle?
3. Share your calendar with others.
Chances are, most of your tasks involve others. Your team needs to know when you're available to meet. Your project manager needs to know when you're working on key initiatives. One huge advantage of using an online calendar is that you can allow your colleagues, clients, and family access to your schedule. That way, there are no surprises or double-booked appointments for anyone. 
Using an online scheduling tool lets you provide times when others can request meetings. By opening your schedule to others, you retain control over it while staying accessible to your team. 
4. Link your personal and professional calendars.

Especially for business owners, schedules don't always fit into neat little "home" and "work" buckets. Some workdays, you might have a dentist appointment or a parent-teacher conference to attend. On Saturday, you may need to meet an out-of-town client.

To avoid surprises, be sure your professional and personal calendars are integrated. Color-code them to make it easy to spot each event's type at a glance. And again, give your team access so they know not to disturb you during your daughter's mid-day dance recital.

5. Group meetings for bigger blocks of free time.
You probably already "chunk" your tasks to a degree: When you're at the office, your mind is on work. When you're off, you're at home enjoying time with family. Manage your calendar the same way by scheduling appointments back-to-back.

Scheduling meetings next to one another creates larger blocks of uninterrupted time for you to accomplish your daily tasks. Try setting meeting days so that you know ahead of time that those days might be less productive. On the flip side, give yourself at least one day per week with no appointments so that you can double down on your work and slim down your to-do list. One more tip: Make sure your appointments or meetings end five minutes before the hour to ensure plenty of time to get from one to the next.
6. Schedule time for yourself.
Just because you schedule each minute of your day doesn't mean every one of them should be spent on work. Make sure that your calendar accounts for "you" time, whether that means a coffee break, time with your family, a cat nap, working out, or all of the above.

Whatever your priorities are, make sure that those are reflected in the way you schedule your time. And don't beat yourself up when you take time off. After a long day at work, sometimes the most productive thing you can do is rest. 
Don't let anyone own your schedule but you. You know how you should be spending your days, both at work and at home. Set your calendar up that way, and watch your productivity grow.