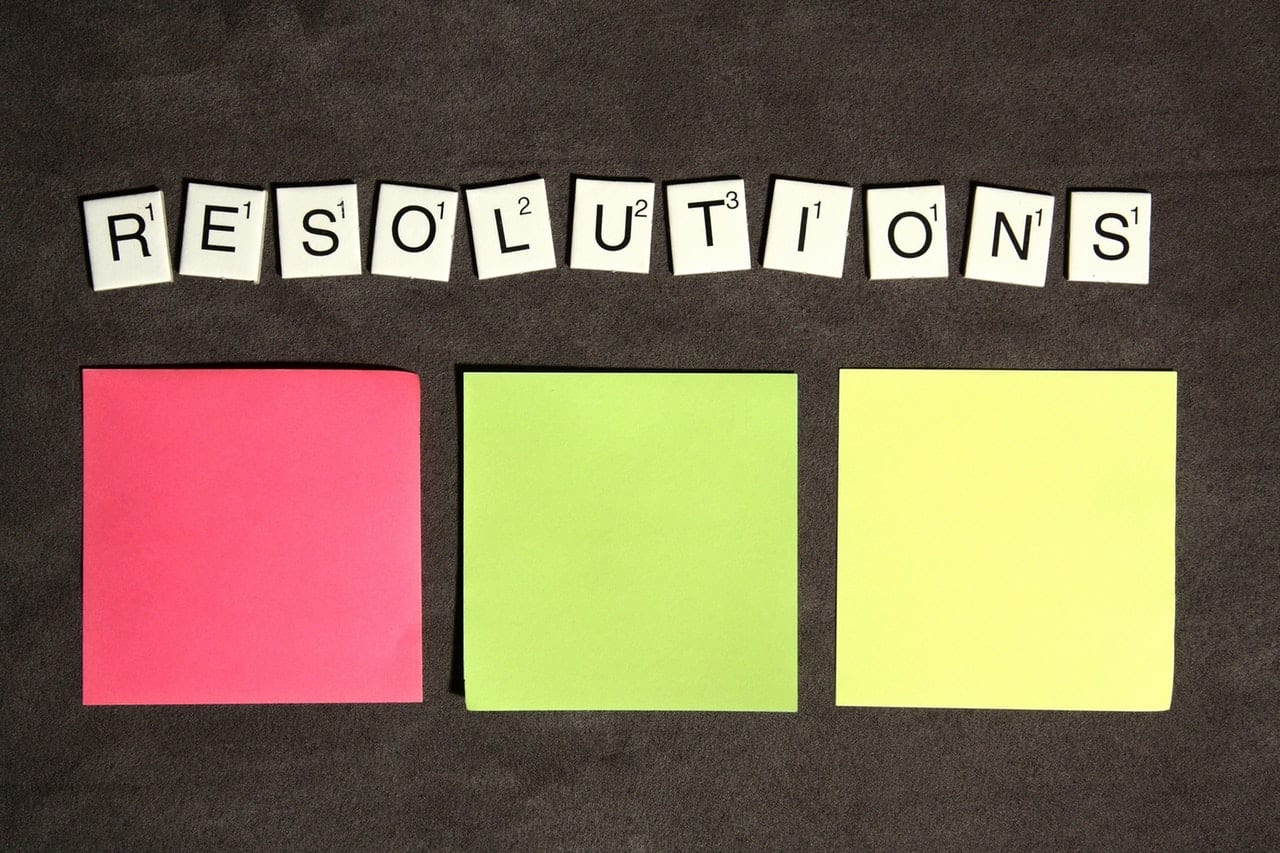 New Year's resolutions are good for more than personal growth. If you want to grow your business in 2020, now is the time to set goals for the new year. Simply putting your goals on paper makes you 42% more likely to achieve them.

Growth comes in many flavors. Whether you want to give your culture, marketing, sales, or something else entirely a facelift in 2020, consider making one or more of these New Year's resolutions for your business:
Resolution No. 1: Extend the holiday cheer.
The holiday season makes people happy. Unfortunately, the boost to workers' mood and motivation doesn't always last. If leaders don't make an effort to maintain that environment, team members quickly reacclimate. Soon, stress seeps back in.
Leaders need to promote workplace harmony to keep tensions low and spirits high. Set out a box so colleagues can make cultural suggestions without worry. Review them at an all-staff meeting, and decide together which to implement. Give gifts and encourage gratefulness year 'round, not just around the holidays.
Resolution No. 2: Be more transparent.

If there's one resolution every company should make, this is it. Transparency plays an underappreciated role in productivity. Workers who feel included and understand company goals are more willing and able to achieve those goals. 
Make revenue and expenses an open conversation. Map out the business strategy for everyone to see. Encourage top-down, bottom-up, and peer-to-peer feedback. Use tools like Slack and processes like weekly updates to keep people in the loop.
Resolution No. 3: Manage time methodically. 
Another great way to boost productivity is to improve your time management skills. It's easy to get caught up in daily distractions and busy work. Ask yourself each day, week, month, and quarter: What needs to get done, and where will it fit?
Start by implementing a zero-based calendar. Fill every 15-minute block with something, even if it's merely meditating or responding to emails. Encourage your team members to do the same, and be sure to share calendars so everyone can see what others are working on.
Resolution No. 4: Set Sales Goals.

A business is nothing without sales. If you don't have specific targets set for 2020, take a moment to do so. Think in percentages: You might want to increase revenue by 10% compared to last year, for instance.

To get there, you need a plan. Ask salespeople about kinks in your pipeline. Interview current customers about high and low points in their sales experience. If you haven't already, invest in sales tools to automate outreach.
Resolution No. 5: Get more attention online. 
Digital channels are how most companies get business these days. If you buy billboards or newspaper ads, shift that spend to more modern tactics. Research suggests that organic and paid search, as well as social media and email marketing, have the highest ROI of digital channels.

Social media, in particular, allows you to create virtual customer environments. Online groups and forums are nearly free to set up. Beyond their branding benefits, they allow you to provide support to customers who might not be willing to call in.
Resolutions are powerful because they help you hold yourself and your team accountable. Think about where your business needs that discipline the most, and set your 2020 goals to suit.