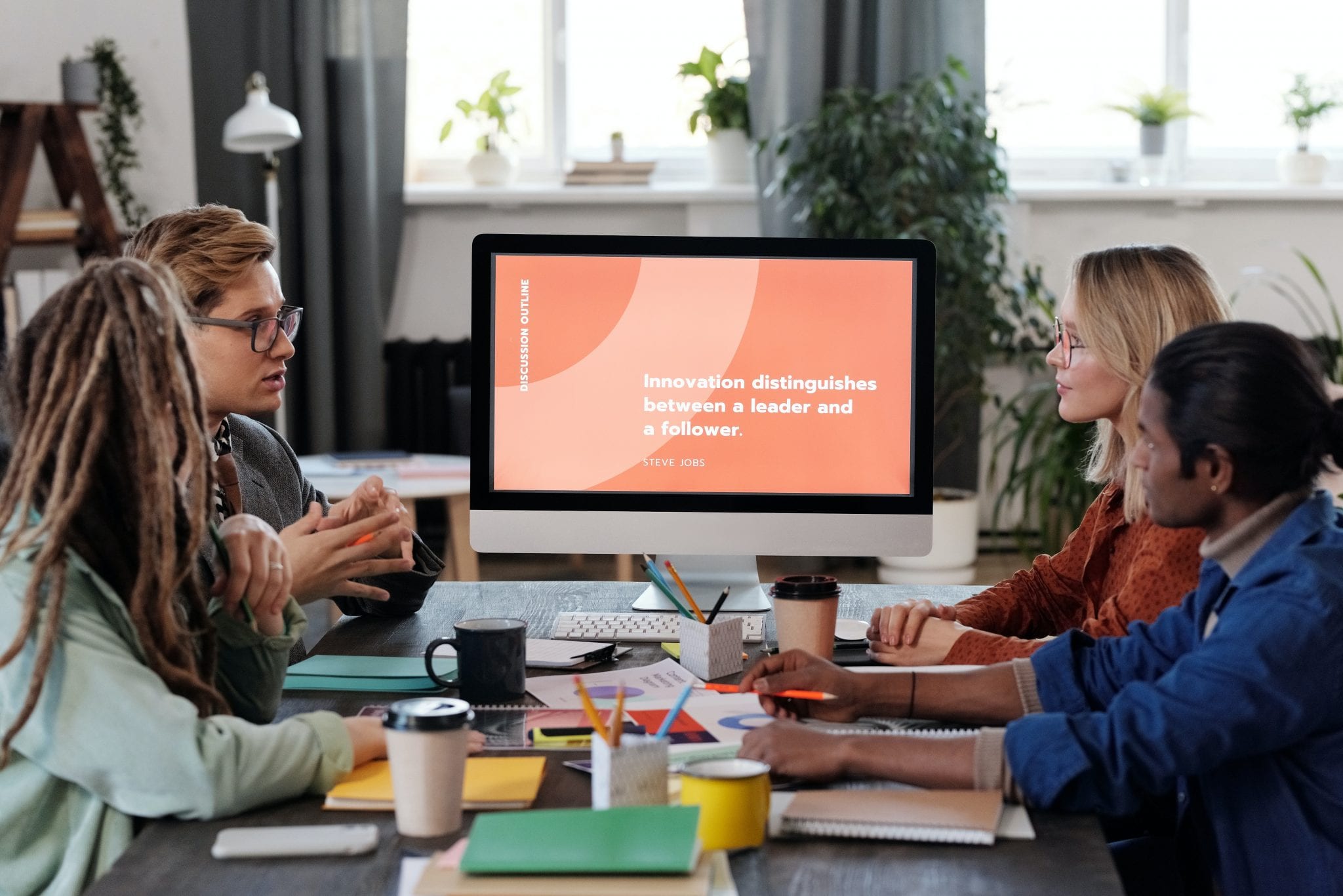 You know all about the workday marathon. You finish with one work meeting, and then you have to sprint over to the next meeting. You may even end the first meeting early just to get to the second one on time. The situation certainly isn't ideal. 
In fact, this kind of terrible time management can cause all kinds of problems. It leaves too little room for error and causes unnecessary stress.
How you schedule your meetings will determine how successfully you're using your time. If you schedule back-to-back meetings, you're making your life harder than it needs to be. Thankfully, there are things you can do to change this. The following tips will help you alter your meeting habits for the better. 
Add Buffer Time Between Meetings
The first thing you should do to prevent work meeting overlap is to add buffer time to your schedule. A few minutes between meetings will give you some time to catch your breath after you dash from one to another.
Sitting through the end of a meeting knowing you're going to be late for the next one is incredibly stressful. You're more likely to be distracted, and you may even miss important information. Plus, a presenter can tell when you're itching to leave.
Then there are the concerns about the second meeting. Tardiness is often seen as inconsiderate. If it's a meeting with the boss, you certainly don't want to look bad.
It's much better to be safe than sorry. Build-in buffer time even if you don't think you need it. 
Plan for Longer Work Meetings
Don't be afraid to schedule a bit more time than you actually need when organizing a meeting. Take a training meeting, for example. You can't predict exactly how many questions employees and new hires will have during the event in question. It's best to get all questions answered rather than cut the discussion short. 
To be clear, this should be separate from adding buffer time. Buffer time gives you what you need to get to and from appointments. Planning for longer meetings also helps other employees manage their schedules. 
Basically, this means scheduling an hour and a half for a meeting, even if you think it'll take an hour. After that 90 minute block, you'll still want an additional buffer of 10 minutes. After all, nature could be calling by then. 
Evaluate Your Meeting Locations
Your work meetings' locations have as much of an impact as when they're scheduled. For example, you might need to take a long-time client or a group of investors to lunch one day. You'll need a lot more buffer time if you have another meeting scheduled back at the office afterward. 
This won't be as much of an issue if most of your meetings are online. However, you'll still need to keep location in mind. Small relocations, like going from the conference room to your office to set up a Zoom call, can still take time. After all, technology can be unpredictable, and you might need the extra time to fix your mic or hunt down a presentation. 
Prepare Meeting Agendas in Advance
Just as important as planning the times of your meetings is planning their content. You'll find that meetings run a lot more smoothly when there's an agenda to follow. Use your online calendar to set a reminder to make an agenda before every planned meeting.
If you're attending a meeting rather than leading it, ask the host for an agenda. This might prompt them to make one if they haven't already. This small request can help ensure that meetings go efficiently, even when you're not in control. 
Keep the Number of Meetings to a Minimum
Did you know that the average employee is wasting 31 hours a month in unproductive meetings? Think of all the things you and your team could accomplish with those lost hours. How can you reclaim that time? By identifying and cutting out unnecessary meetings.
Deciding which meetings to keep can be a challenge. Start by asking yourself a series of questions. Can everything you plan to say in this meeting be written in an email? Are these meetings actually just a way to micromanage others? After some introspection, you should be able to clear your calendar of at least a few meetings. 
Internal communication platforms should keep the need for formal meetings to a minimum. Individual questions can be sent through direct messages. Plus, project management software allows you to give plenty of instructions for specific tasks. 
Avoid Last-Second Meetings
Sometimes a last-minute meeting pops up, and you've got no choice but to drop everything and go. However, when you can avoid last-second meetings, you should. Nothing will clog up your schedule more than an unexpected meeting. Trying to squeeze it in between your previously scheduled commitments is just asking for trouble.
If someone requests a meeting with you for the same day, take a look at your calendar before saying yes. Look for a clear opening in your schedule. If there isn't time for a couple of days, see if that time frame would work for the other person. Very rarely will you actually have to fit in a last-second meeting. It's always easier to negotiate a meeting time than to reschedule existing commitments. 
Schedule Blocks of Time Without Meetings
If meetings start to overwhelm you, schedule some times where you won't allow meetings to take place. This will ensure that you can get some actual work done. If you know when you're most productive, you can schedule this time accordingly. For example, some people do their best work early in the morning. If that describes you, it's best to block off that time for your own work.
Some people prefer to have all their meetings on one day. Then they have the rest of their week for other work. Others like to keep their meetings spread apart so that they never run too closely together. Whatever your preference, make sure to designate some time away from the meeting room when you can. 
Meetings are an important aspect of any business, but they can take over your professional life if you let them. Finding the right approach to organizing your meetings will keep you from becoming stressed. Open up your calendar now and start making the adjustments you need for smooth sailing at work.