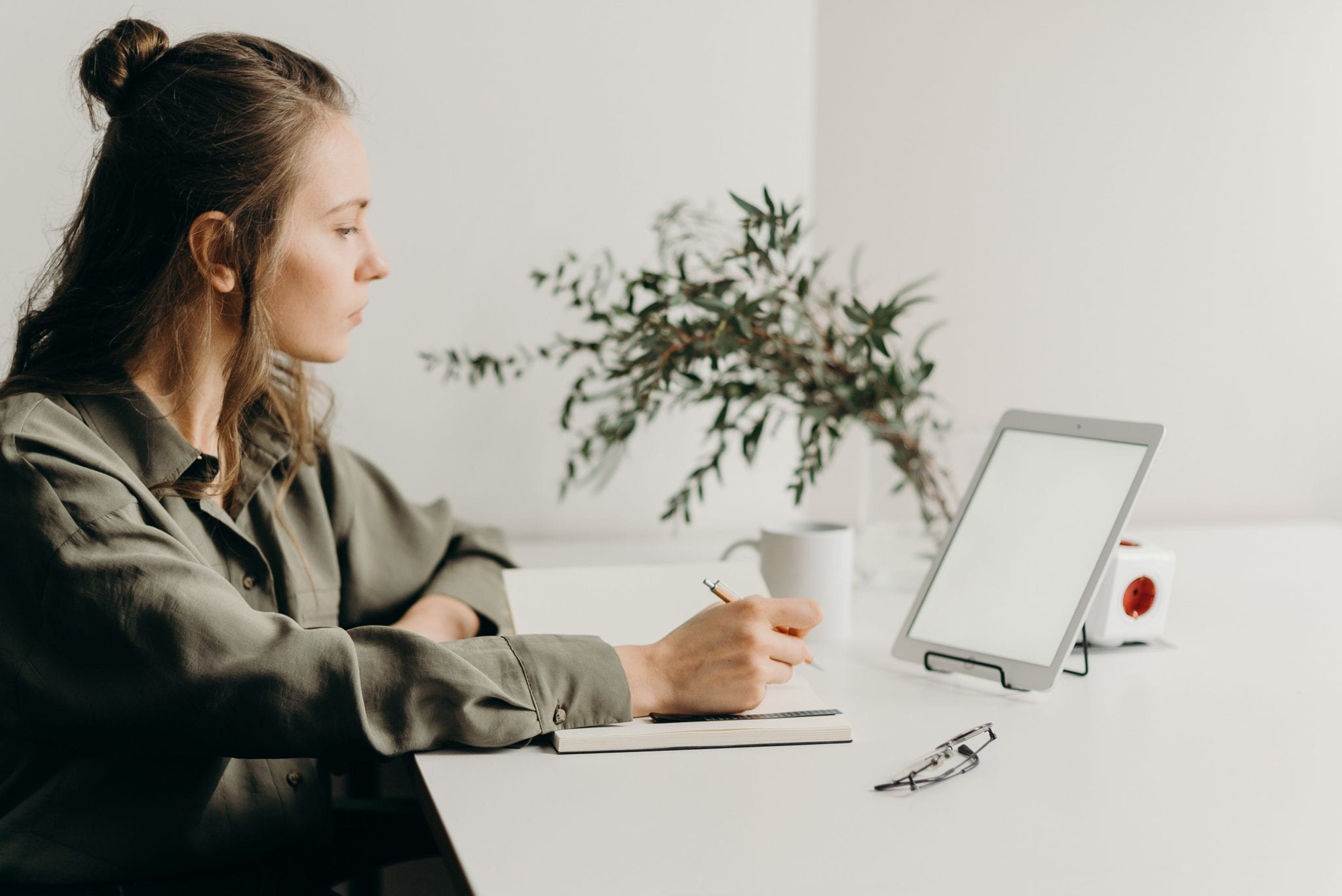 To say that Covid-19 has changed things would be an understatement. Perhaps the biggest change we have had to make concerns our jobs. Even if you were fortunate enough to keep yours, there is a good chance you quite literally moved from the boardroom to the bedroom. While there might have been some bumps along the way— maybe involving that pesky mute button or maybe a lack of pants — by now, you probably consider yourself a videoconferencing pro. 
With the possibility that remote working will be here to stay, however, it could be time to think about things you could be doing to get more out of your setup. These six tips will help you become a videoconferencing master:
Use Better (or More) Lighting
Everybody wants to see your bright, shining face. It is essential that the room you're in has enough light. It also needs to be in the right place. Moving a lamp closer to you or putting one behind the device or even just facing a window can make a big difference. 
Better yet, think about utilizing multiple lights in your workspace. Try placing a lamp on each side of your desk. For the best illumination, you may also want to consider buying a lighting kit.  
Improve Your Camera
The camera in your computer or other device is…fine. If your meetings are typically just brief check-ins with team members, it might be all you need. 
However, if you have to give presentations or demonstrate visuals that your team will need to see clearly, your best bet is to buy a webcam. While there are many to choose from, pick one with HDMI capabilities for high-quality video. Also, be sure that it is compatible with Zoom or whatever videoconferencing app you use. 
One more tip: Keep the camera at eye level. This is a great way to simulate real, face-to-face interaction.
Upgrade Your Mic
Like the camera in your device, the built-in mic will also probably get the job done. However, if people are constantly complaining that they can't hear you well, it could be time for an upgrade. 
With the rise of telecommuting (not to mention all of those podcasters), there are now tons of mics available, and prices vary widely. Wearing a lavalier mic, a very affordable option, can vastly enhance your audio.
Consider Headphones
Speaking of sound, if you frequently have to ask people to repeat themselves, the problem could be you and not them. Headphones will immediately enable you to get better sound quality. Plus, if you have a noisy household — maybe you have a kid or two at home who's learning online — they will let you tune out of the cacophony at home.
Those big, over-the-ears, Princess Leia headphones are one option. If you think they're too obtrusive, earbuds are the much subtler choice. 
Boost Your Signal
None of the stuff mentioned above will mean much if you often have trouble connecting with your team. If your internet connection is slow or inconsistent, don't wait to troubleshoot it. 
Try simply moving your device closer to your router. If, however, the router is old or unreliable, a new one may be in order. If getting a new router doesn't help, try a wired connection. And if even that doesn't help, ask your internet company to come take a look. 
Think About What's Behind You
You may have the latest bells and whistles, excellent image quality, and audio so clear you could hear a pin drop. But what about all of the clutter on your desk or that stack of laundry behind you? 
If you have a mess in your home, you're certainly not the only one. While you could clean it up before the meeting, just pushing it out of the frame might be your best option. Or, if you can, move your webcam to change the viewing angle. 
Whether your stint as a remote worker is winding down or just getting started, don't wait to master virtual conferences. Even if you go back to the office, rest assured: You have many, many more videoconferences ahead of you.