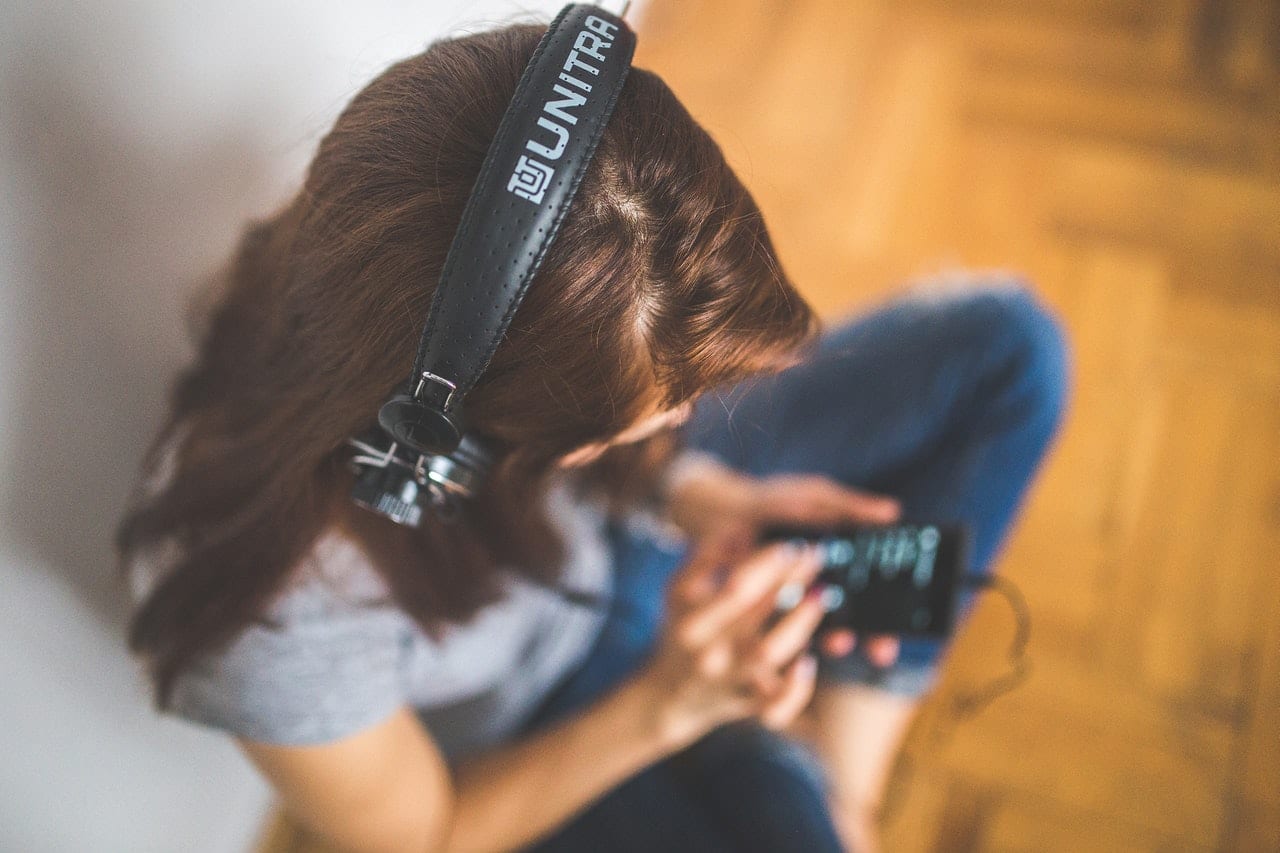 In the car, on the train, or while you walk to work: Your morning commute is an ideal time to kickstart the day with a podcast. 
Unlike articles and videos, podcasts let you keep your eyes on the road and your mind on your bigger things. Multitasking may not work in many contexts, but audio content lets you learn new things while you go through your morning routine.

What show should you choose? You probably aren't looking for a dense, data-heavy podcast. But when you're gearing up for work, you probably don't want a fluff-filled talk show, either. These podcasts offer the perfect balance of educational and easy:
1. The Daily
This one's for the news junkies out there who don't have time to sift through multiple sources. Published each weekday by The New York Times, The Daily is a quick, 20-minute recap of the day's biggest stories.

Think of The Daily like a first cup of coffee. Host Michael Barbaro brings New York Times reporters in to share a bite-sized version of a larger story they're reporting. It's sharp, thought-provoking, and over before you know it. 
2. HBR IdeaCast
If you like to start the business day thinking about business, give HBR IdeaCast a listen. Harvard Business Review's weekly podcast features cutting-edge thinkers in business and management on subjects ranging from digital transformation to combating subconscious biases. The shows, which run between 20 and 30 minutes, invariably offer actionable ideas to help entrepreneurs grow personally or professionally. 
3. How I Built This
Have you ever wondered how big-name brands and movements came to be? In NPR's How I Built This, host Guy Raz interviews innovators, entrepreneurs, and next-generation thinkers about how they developed their signature achievements.

Who are those entrepreneurs? The founders of Patagonia, Zappos, and Lyft have made appearances, as have the owners of "Main Street" companies like Tate's Bake Shop and Chicken Salad Chick. If you're looking for a place to start and like the NBC show "Shark Tank," check out Raz's interview with Daymond John. 
4. The Pitch
Speaking of "Shark Tank," The Pitch takes the investing show's approach to the airwaves. The Pitch's tagline says it all: "Where real entrepreneurs pitch to real investors—for real money." New episodes air only once a week, but they're anything but predictable. As with "Shark Tank," investors sometimes bite on unexpected products and pass on ones that, to the listener, seem promising. Some listeners might find it a little high-stakes for the morning, but it's certainly a good way to wake up. 
5. TED Radio Hour
If you're a fan of TED Talks, try the TED Radio Hour, which companies multiple Talks around a single theme. The podcast hits on everything from how to be more creative, the power of positivity, and why kindness is so important.

One thing to beware of: TED Radio Hour episodes last, as the name implies, a full hour. Be prepared to hit pause when you pull into the parking lot at work. 
6. StartUp
Think of StartUp like How I Built This but for the startup ecosystem. Gimlet Media's Alex Blumberg hosts an eclectic lineup of leaders who fall outside the lines of traditional business. With his signature offbeat humor, Blumberg interviews personalities from cycling whistleblowers to gay country music stars. With episodes running roughly half an hour, StartUp is a great way to laugh while you explore the nooks and crannies of entrepreneurship. 
7. Planet Money
Planet Money might be best described as a podcast about money for people who hate money. Although each episode has some sort of tie to the finance world, they're often looser than expected. The tale of the FCC taking on robocalls, the cost of free doughnuts, and the business side of choosing the color of the year are some of the more noteworthy topics the show has recently covered. Short, 15-25 minute episodes make Planet Money a great choice for commuters.

Whatever your business background and listening tastes, there's a podcast for you. Put one on, sit back, and start your day with a good story.