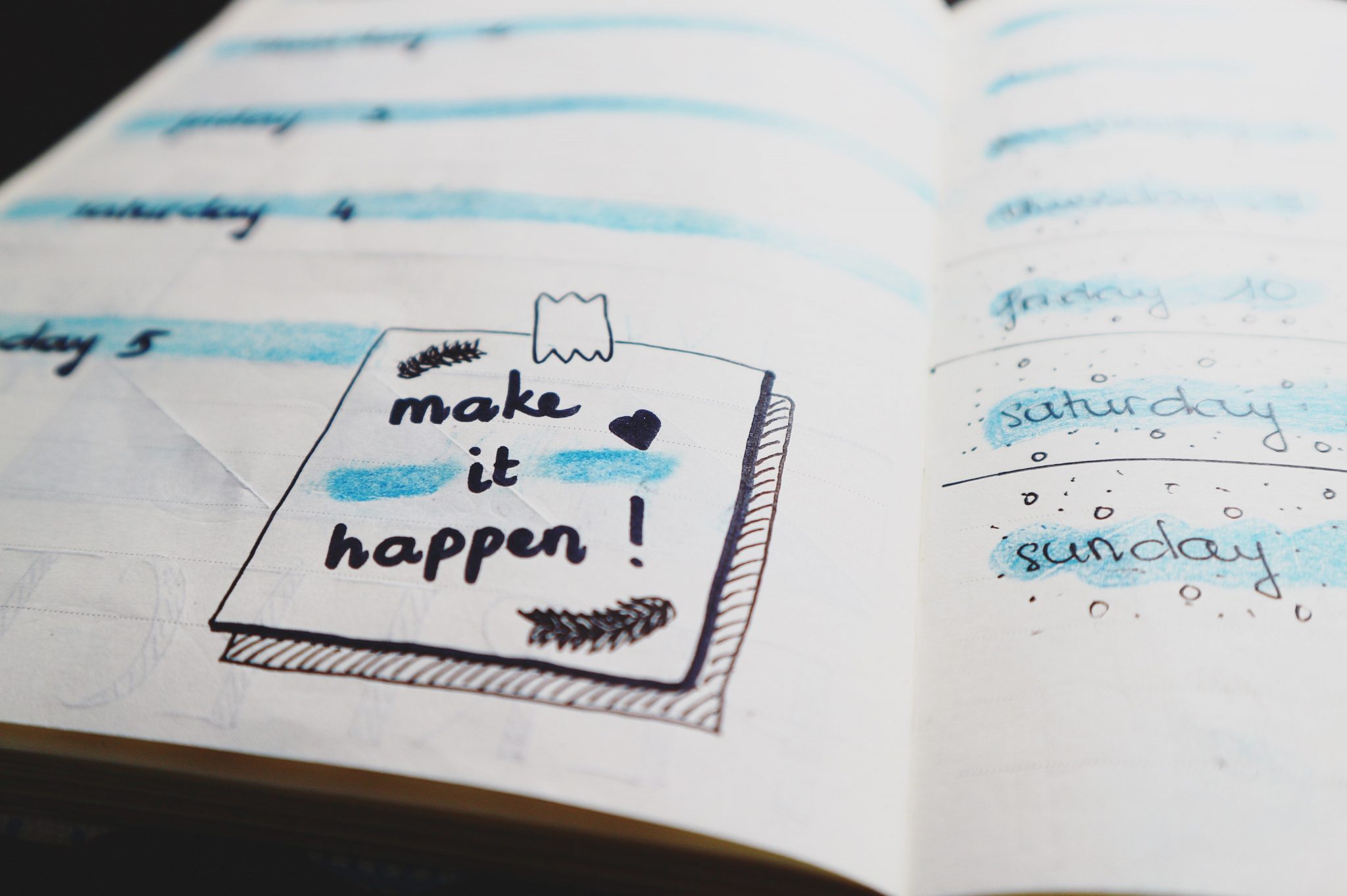 When planning a meeting, setting the date and time is the easy part. The more difficult logistical challenge is making a list of everything else you need and checking it twice. Having the materials you need — or not — can make or break a meeting really quickly.
Once you've sent out appointment invitations to all of your guests, it's time to iron out the nitty-gritty details. Different people will have intertwined responsibilities to keep track of. Room reservations, technology needs, even refreshments all need to be planned, prepared for, and executed. 
Sounds like a handful, doesn't it? Now you can see why party planners get paid so handsomely! Fear not, using online appointment software can make sure you secure all the resources you need without breaking a sweat.
Set Deadlines for Confirmation
You often expect a guest to RSVP if they plan on attending an event. You should do that and more for attendees who also need to arrive to a work event with the required resources. They should have a deadline set before the gathering in question to report to you, or whoever is leading the event, that they are set to bring whatever they are responsible for.
Let's say you're planning a work conference that relies on Steven from accounting bringing a projector from home. Not only should he have an appointment reminder for the training itself, but he should have an additional one confirming that he will or already has brought the projector to work. This way you won't have to stress until the moment it arrives, hoping that he and the projector show up on the same day. 
Secure Your Venue
Certain meetings and events require a venue that isn't in your possession. In fact, you might not have even picked a site yet. You'll need to set up some appointments to tour a couple of venues before you come to a decision. 
Once you've visited your locations of choice, you'll only have so long to book them before someone else claims the dates you're aiming for. Use your online appointment software to make sure you don't miss the cut. Appointment reminders will help you stay on top of things.
Even if you own the venue in question, you might need to coordinate times with other parties who might want to use the space. A shared appointment schedule will ensure there are no double bookings when claiming conference rooms for meetings and more. 
Plan a Practice Run
Sometimes you won't realize what you need until it's already too late. This is a presenter's and event planner's worst nightmare. To prevent such an omission from spoiling your event, plan a practice run at least a day before the set date.
You can send a few attendees appointment reminders to attend your practice run so they can give you their perspective on how things went. This can include how well the chosen technology performed its function or whether the seating arrangement could use some rethinking. 
A simple meeting will likely only need a test run of the technology needed to direct the agenda. Larger events such as full-blown conferences might require more run-through, as there will doubtless be more moving parts. Be sure to take these varying time commitments into consideration when setting these appointments. 
Get Your Supplies Delivered
Running out of notepads for employees to take notes during a training session or copy paper to print out new manuals? You'll need to schedule an order from your office supply vendor. You can use appointment planning to make sure you're always stocked up no matter what's on your calendar.
Most, if not all, retail businesses offer some sort of pick-up or delivery system. Using appointment planning, you can set recurring dates for supplies to be shipped. A monthly delivery can be easily planned and organized, and you'll never have to worry about being short of materials again. 
Tune Up Your Systems
Not all of your required resources are tangible, so to speak. Take Wi-Fi, for example. Your entire business likely relies on a stable internet connection to function. So, too, will many of your meetings. You'll want to be assured that your Wi-Fi and any other needed resource are in working order when your event rolls around.
If your infrastructure operations are ever in doubt, set an appointment with a professional who can give your system a check-up. You won't always need someone to come in and check your Wi-Fi connection before a big meeting, but if you've been experiencing problems recently, it certainly wouldn't hurt. 
Organize Your Staffing
Last but certainly not least is your staffing. For many events, you'll need some bodies to help set everything up. Whether this is to help unload a trailer full of folding chairs or to clean up a venue after the meeting has adjourned, you need to get everyone's watches synchronized.
Use online appointment software to coordinate your manpower. You can dictate when and where you want everyone to be with a simple shared schedule. With confirmation, you won't have to worry about putting together your set-up and clean-up crews while you're elbows deep in the event at hand.
Take a deep breath and get ready to nail down all the resources you need for your next meeting or event. Seeing it show up on your schedule will no longer bring a sense of dread now that you've used appointment planning to ensure there's nothing left but smooth sailing.