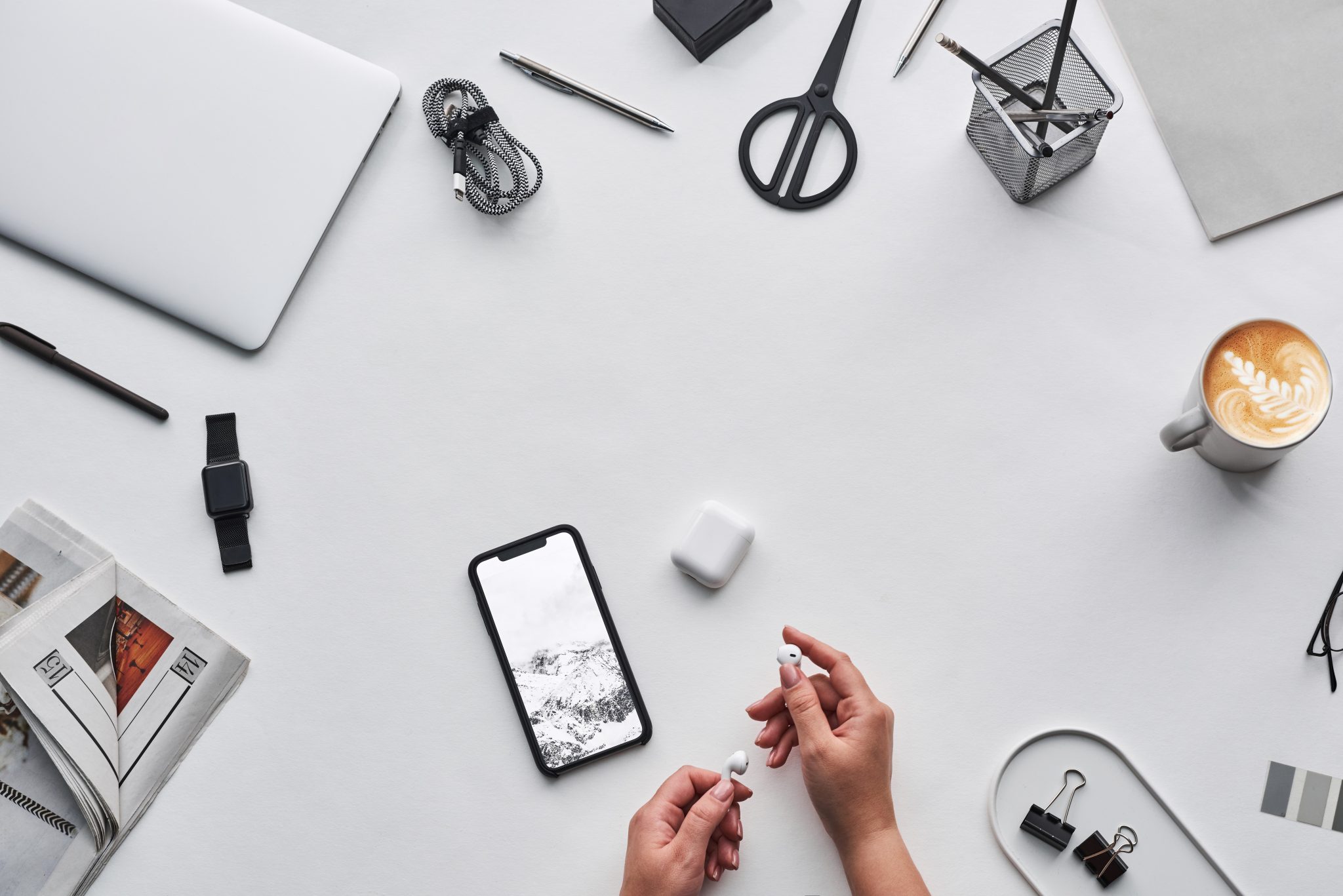 Everywhere you turn, there's a new tech tool promising to offer you more time, energy, or sales. They sound amazing on the surface, but if you choose the wrong one, they can produce more frustration than solutions.
The good news is, there are productivity and efficiency tools that are worth your time. In this article, we'll cover some new tech tools and how you can introduce them to your team. After you're done reading, you'll be inspired to integrate them into both your work and personal life.
Collaboration Tools
Organizing your team's workload is essential to accomplishing your goals and should be the first place you pursue improved productivity. Adding collaboration software to your arsenal is a great way to harness the power of your team. 
Team members today are often working remotely, off-site with clients, or scattered throughout the office. This makes managing workflow a challenge if you don't use tech to bridge the gaps. 
Project management tools like ClickUp and Asana break projects down into discrete tasks and allow you to assign responsible parties for each one. The entire team can see when deliverables are due, which tasks depend on others, and who gets the baton next. Prioritizing how team members collaborate, plan, and execute can be the difference in whether or not they reach their goals.
Calendar Management Tools
It's no secret that time, the best-known nonrenewable resource, is gold when it comes to business and life. Calendar management can be a game-changer when it comes to wrangling the hours your team has available to work. Identifying the time spent in meetings, pursuing new business, or completing administrative tasks can pinpoint where to improve efficiency. 
Giving team members and sales prospects the opportunity to self-schedule commitments can eliminate time waste as well. Just think, how many emails have you exchanged trying to find a mutually beneficial time to meet with a colleague or client? Using a tool to help tackle calendar chaos makes managing your team's time, and efficiency, effortless.
List Management Tools
Oh, lists. Don't we love them? They can be so satisfying to write down, check off, and — ideally — move on from. 
But at what point do we step away from all of the list-making and get to the task-doing? Luckily, there are list management tools that tech pros praise and use to get their most important work done. The best part? Many of them integrate with other much-loved and -used tools that help you manage your schedule, team, and conversations. 
Use list managers to keep track of work responsibilities, and you and your team will be checking off completed tasks in short order. Apps like Todoist and Any.Do even allow you to share tasks with another person and assign priority levels. 
Messaging Tools
Say you're working from home and so are your colleagues. What's the most efficient way to reach out for a project status? If you send an email, chances are you'll wait hours for a reply. When your team is spread out (and even when it's not), real-time messaging platforms like Slack and Google Chat can be a godsend. 
They're also more efficient. How many times has a traditional check-in been derailed by a debate about the latest blockbuster? Messaging platforms provide channels where you can keep the sales team's eyes on #sales and the teamwide discussion of "Black Widow" in #entertainment. 
Messaging tools keep it simple, keep it focused, and — even better — keep a record. You can easily check back to what was said or committed to as a way of tracking progress and assignments. Employees can get instant answers to questions, removing obstacles to making progress. That's a win-win, whether you're in the office or working remotely.
How to Get Started
So you've decided to implement some of the new tech tools you've learned about with your team. But where do you begin? First, you'll want to determine which ones you'd like to prioritize. As with any behavioral change, a clear message from team leadership is critical. For simplicity's sake, it's best to integrate one new tool at a time to have the best chances of it sticking. 
Second, be intentional. Once you've chosen a tool, have a conversation with your team about why you want to implement it and how you think it will help. In high-performing teams, transparency, buy-in, and active listening are key. 
Hold a meeting with a set agenda, leaving space for conversation and questions. At the meeting, share how you selected this new tool, provide research, and pitch its features and benefits. Be sure to establish expectations on how the team will use it and how you'll monitor its effectiveness. 
Finally, reinforce the new tool and be its champion. As the leader of your team, you'll be looked to for guidance, pointers, and reassurance. Educate yourself, devise a plan, and execute it as you implement this tool and others with your team. With your new tech assistants, you'll become productivity masters in no time.