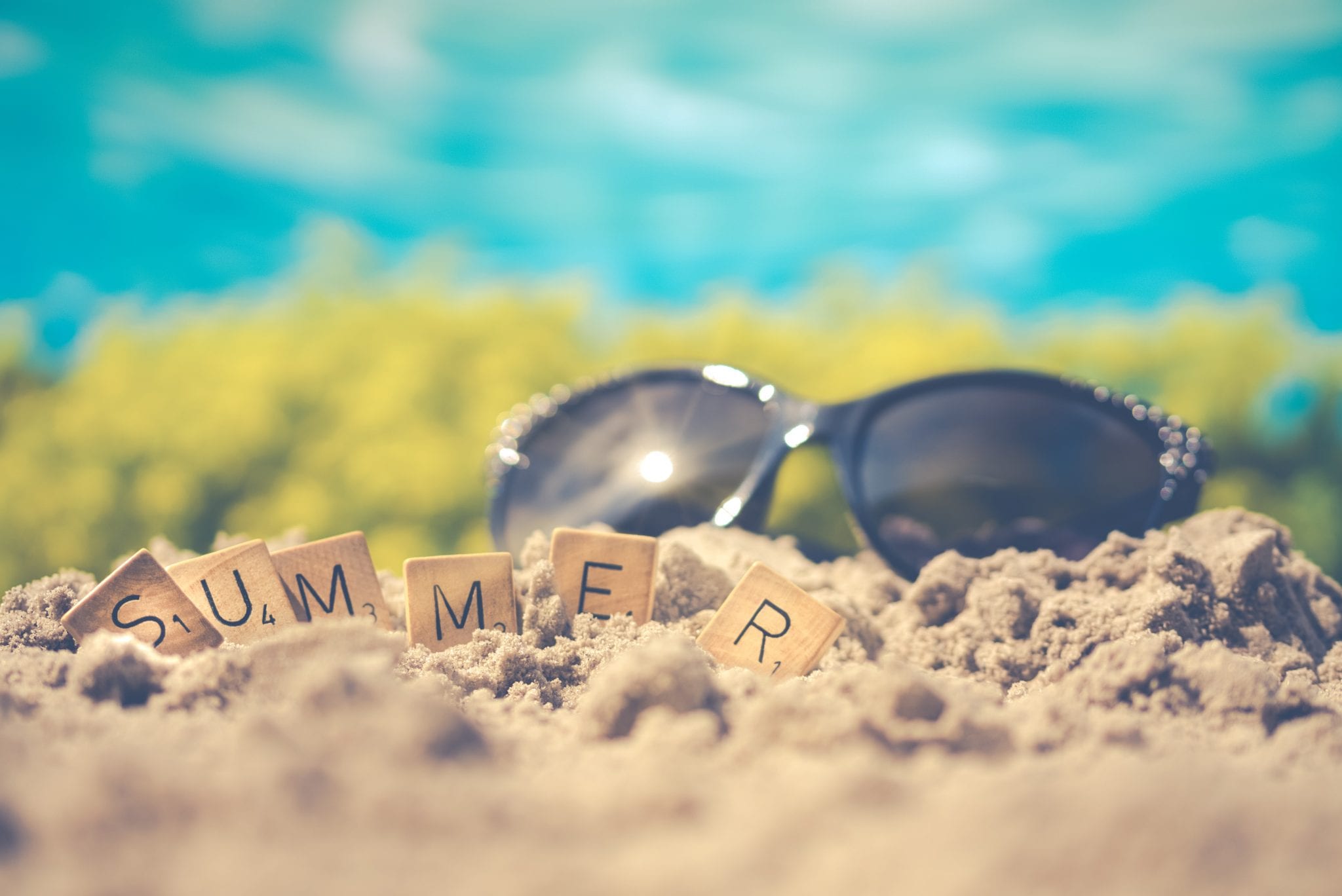 In reality, it's mostly only teachers and students who get to take the entire summer off. Even so, summertime is heavily associated with vacations, beach days, and other fun extracurricular activities. Warmer weather certainly enables a lot more outdoor fun than the other months of the year.
Don't let all the fun in the sun go to your head, though. There's still work to be done.
It can be all too easy for business owners to adopt a summer vacation mindset and allow things to slide a bit. When you feel the heat slowing you down, it's important to set appointments — with yourself — to stay productive. Below are five examples of the types of appointments you should set to keep up your forward momentum.
1. Weekly Planning Sessions
Summer often arrives coupled with a "go with the flow" attitude. While this can be an attractive way to spend your days, a sustained lack of structure often leads to decreased productivity. To keep yourself — and your business — on track, schedule weekly planning meetings for yourself.
Weekends might be an ideal time to hold these personal planning sessions for anyone who operates on a regular 9-to-5 schedule. Whatever time slot you select is less important than keeping that appointment each week. If something does come up, reschedule this time immediately.
When the time for your planning session arrives, open your calendar and plot out the next seven days. Are there any events you need to prepare for? Block out time to do so. Is there a milestone you need to reach in pursuit of a summer goal? Write down your task completion percentage. Use this time to organize your time and efforts to pursue a productive week.
Make your plans as specific as possible. Vague notes are more easily overlooked. Plenty of blank spaces in your calendar may unintentionally provide room for idleness. The more you can plan out your work hours, the better.
2. Self-Care Appointments
Scroll through enough summer vacation photos on social media, and you may begin to feel left out. Burnout and idleness are common during the summer months as workers dream about the beach and count the days until the next weekend. One way to avoid such burnout is to regularly schedule smaller blocks of time for yourself.
Self-care might sound counterintuitive when talking about productivity, but it's been shown to be an effective long-term play. Approaching your personal time by setting appointments ensures that you're making time for yourself and that you do so responsibly.
Two dangers to be aware of are taking too much personal time or not taking enough. Scheduling a spa day or a movie night will give you quality time to unwind without taking it too far. By being well-rested and in good spirits, your energy and focus during work hours will be increased.
3. Personal Budgeting Meetings
Over half of the U.S. population takes their spending up a notch during the summer months. Oftentimes this is because summer is strongly associated with fun and new experiences. Extra trips and excursions are planned and taken. If you're not keeping a personal budget, you run the risk of overspending.
What does budgeting have to do with productivity? As it turns out, a lot.
Money problems are one of life's biggest stressors. The realization that you've spent more than you should have can cause anxiety, which in turn reduces your productivity and overall well-being. You might feel inclined to counterbalance stress by working more hours, but that doesn't always equate to more effective work. This tactic is often self-defeating.
You may not need to set personal budgeting appointments as often as you do for weekly planning. Once a month might suffice unless you have to accommodate a major event such as a summer wedding or an unexpected medical bill. Document your expenses, necessary or not, and do your best to stay within that budget for the rest of the month.
4. Review Your Metrics
Let's get down to business. When was the last time you checked your business metrics? These will be one of the greatest indicators of overall productivity this summer. Any slump will be directly reflected in your numbers. This is especially true if you're a small business owner or operating a startup where even the slightest action can have a big impact.
Set a recurring appointment with yourself to review your business metrics. Doing so will ensure you actually glance at them from time to time. Here are a few metrics you should consider:
Response time:

How quickly are you following up with a prospective customer?

Website traffic:

How many customers are using your website in a given time period?

Social media followers and engagement:

What's the number of customers supporting your business online and interacting with posts?

Cash flow:

What's your total revenue minus total expenditures?
These numbers and others are good indicators of how healthy your business is. A commitment to your personal productivity should cause these numbers to improve. As you look at data metrics, set goals and formulate plans that put your productivity to work instead of throwing ideas at the wall until something sticks. Make appointments with yourself to check progress.
5. Self Check-In
Some of us need constant reminders to keep productivity up. If you're one of these people, feel free to set personal appointments as often as you see fit. This could even be a daily occurrence where you check in with yourself to gauge your progress that day.
Let's say you've set a personal goal to make 20 cold calls a day to grow your startup business. A self check-in appointment at midday can help you get into gear if you're falling behind on your quota. Regular self-check-ins will also hold you accountable for the different goals you set throughout the summer.
You definitely want to make time to enjoy summertime, but a small business owner can only afford to get so comfortable. The summer months may be pivotal for your business and your personal progress. Experiment with setting personal appointments to stay motivated so that you don't let too many opportunities pass you by.