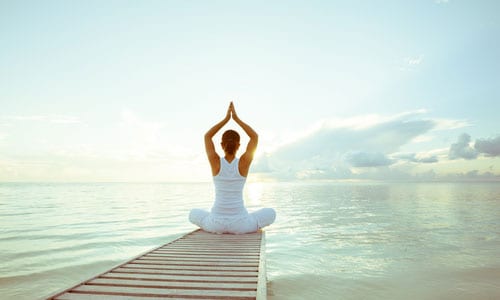 With summer on its way, you're likely receiving more requests for time off. While you want your team to enjoy the season, you're also worried: How will all the vacations affect productivity?

Even with a strong PTO policy, this can be difficult to manage. And as workers will point out, vacations can boost individual productivity. The wrinkle is, missing hands can slow down the rest of the team.

But before you deny those requests, beware: You don't want to create a company culture in which people are afraid to take time off. Workers are already taking fewer days off out of fear of appearing "replaceable."

You need to strike the right balance. Here's how to keep your team strong while ensuring everyone gets a taste of summer:
1. Preview the season's work.
Setting expectations before summer takes off is a great way to get team members to think about timing. If they know a major project will be due in early July, then you shouldn't see a flood of PTO requests for the week before.
This is the kind of discussion to have at a team meeting. Plot out upcoming campaigns and talk through how much work each will take. Revisit the company's mission, and explain how each campaign connects to it. 
If employees know what's coming and why, they'll plan ahead. There may be phases of a project that involve them less than others, during which workers can squeeze in a summer camping trip. 
2. Review your PTO policy.
During the same meeting when you preview the summer, bring up your company's PTO policy. Often, violations occur when workers simply forget the rules. 
Explain how many consecutive days they can request off. Also, discuss how much prior notice employees must provide beforehand in order to get approval.
Be transparent about the approval process. There are a number of ways to decide who gets to take time off if requests conflict:
On a first-come, first-serve basis

A rotating vacation schedule

Based on seniority

Based on who took time off least recently
If you do have to deny someone's request, work with them. Perhaps they get first dibs over another desirable slot, such as Labor Day weekend. 
3. Create a company vacation calendar.
A calendar that shows who's taking time off when is an important organization tool. This can help cut down on overlapping vacations.
Make sure you have a system to separate pending from approved requests. Consider color-coding them, or perhaps you simply reply "Maybe" to requests you've seen but have yet to approve. That way, workers can be courteous of others' vacations and rearrange their own schedules to stay productive.
4. Ask people to work ahead.
There's no substitute for working ahead. Not only does it help the team member on vacation keep their mind off work, but it also minimizes dependencies. Otherwise, the rest of the team may have to wait for the worker to return. 
Before they go on vacation, help employees outline what they'll accomplish before they leave. Encourage them to get a jump start on a project they'll be expected to contribute to when they return.

Remember, this applies to leaders as well: If you were expecting their help on a project during their week off, you may have to put together the brief ahead of schedule. Model the behavior you want to see from your team.
5. Over-communicate.
It's critical that nobody on the team is caught off guard by a vacation. A vacation calendar identifies who'll be out when, but it's not enough.
Before someone's time off begins, initiate a conversation: What's been done, and what's left to do on projects that span the out-of-office period? That way, team members can plan to work around the missing person's portion or pick up the slack when necessary.
If you need to cross-train an employee to handle the work, touch base with them before the other worker leaves. Encourage them to shadow the vacationer for a day to see how he or she works.
6. Promote working at peak vacation times. 
If you get an overwhelming number of requests at similar times — say, around the Fourth of July — consider rewarding employees who hold down the fort. Doing so can give those who really need a vacation more space while showing appreciation to the rest of the team.
Great ways to incentive working at peak times include:
Bonus pay

Gift cards

Additional time off to be used later

Free snacks or meals
Don't buy them a yacht, but don't worry too much about how much those incentives cost. A fully functional team is more than worth a catered lunch or a few Starbucks gift cards. 
Vacation season doesn't have to mean making new hires or sacrificing productivity. If you plan ahead and prepare your team, everyone can enjoy the summer. You might even be able to take a vacation of your own.