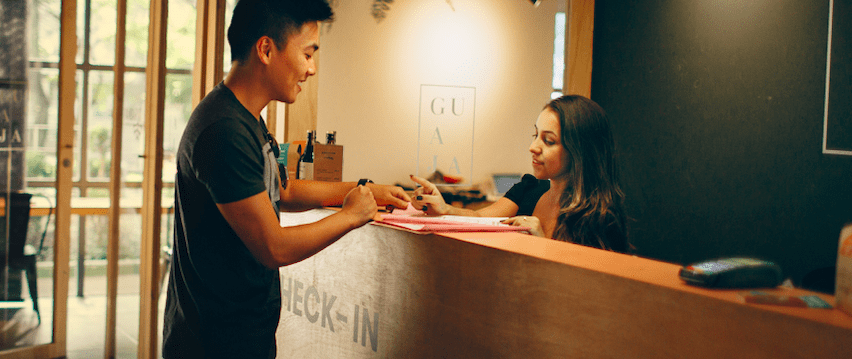 Whether you're a small business owner or you manage a large group of people, you could probably benefit from appointment software. Not only does this software provide your customers with 24/7 service, but it can also make your life much easier. Instead of having to manage your own calendar, it can be managed for you. The best part is because appointment software offers mobile-friendly features, you can keep track of your schedule wherever you are. 
In this article, we highlight six reasons why people love appointment software: 
1. Schedules Appointments for You
You might not realize it, but scheduling appointments can be very time-consuming. Checking your personal calendar against your client's availability, sending out appointment invitations, and setting up reminders takes time. Even just 10 minutes a day can add up, especially when you're scheduling meetings with multiple clients throughout the week.
With appointment software, you don't have to spend that time. The software will update your schedule for you and even tweak appointments so they fit better within your schedule. Some appointment-scheduling solutions can color-coordinate your calendar, identify first-time clients, schedule recurring calls, and more. 
2. Offers a Mobile-Friendly Interface
Let's face it, having the capability to schedule appointments on the go is a game-changer. Luckily, several types of appointment software come with their own apps, some of which users can download and use on their mobile devices. This makes it easy for business owners to navigate their schedules regardless of where they're located. 
Alternatively, some appointment software features a mobile-friendly interface. Users don't have to download the app to schedule a meeting or make a payment. Instead, they can take advantage of the website's mobile design and do everything from there.  
3. Offers Enhanced Security Features
Security is another benefit of online appointment software. These days, systems of all kinds have become more advanced in their efforts to deter potential security breaches. The same is true with appointment software. Most appointment systems you can use today include features to help keep both you and your guests safe. 
A majority of these solutions use cloud storage, which prioritizes cybersecurity. Instead of putting pen to paper (and risking your clients' information being seen by untrustworthy eyes), appointment software keeps everything in a central, safe place. 
You can also set up most appointment software systems to default to your chosen virtual meeting platform and corresponding phone number to facilitate virtual appointments. Whether you prefer Zoom, Google Meet, Webex, or another meeting space, you can connect without giving away your personal phone number. 
4. Appointment Software Schedules Your Breaks for You 
Chances are, you've heard how important it is to take breaks while you're working. But do you? Probably not. If you have a demanding job, stepping away from your computer might seem more like a luxury than a necessity. Well, according to a University of Illinois study, taking breaks in the workplace is critical.
The study discovered that the human brain's attention decreases when working on a single task for a long period of time. While you might want to keep going until a project is finished, doing so could negatively impact your work. To ensure you're performing at your best, schedule breaks during the workday. Luckily, appointment software can help you with that. 
All you have to do is schedule breaks the same way you'd schedule recurring calls with clients. Just make sure you follow through with your breaks, instead of ignoring them. 
5. Helps You Stay on Top of Your Finances
Appointment software doesn't just keep your calendar organized. It can also help manage your company's finances. By integrating appointment software into your business, you avoid the chance of missing important financial deadlines that could negatively impact your company.
For instance, you can schedule reminders for bill payments to vendors. Expecting an important payment? You can set up notifications for when invoices are at their 30-, 60-, or 90-day due dates. And of course you can use appointment software to schedule important tax filing deadlines. 
6. Appointment Software Creates a Better Customer Experience
As a business owner, you know the importance of providing your customers with a great experience. With so much competition out there, you need the ultimate booking software to make your life and your customers' lives easier. An online appointment solution means you're always available whenever your clients need you. 
This is important, especially when you consider the statistics. According to research, 25% of clients under the age of 35 will only book appointments online. Believe it or not, 35% of clients would rather schedule appointments after hours than during the workday. So consider integrating 24/7 appointment software so your clients can reach your business at the time that works best for them. 
Your business might be doing well. But chances are, it could be doing even better by integrating the right kind of software. Given all the reasons to love it, online appointment software could be your best choice.