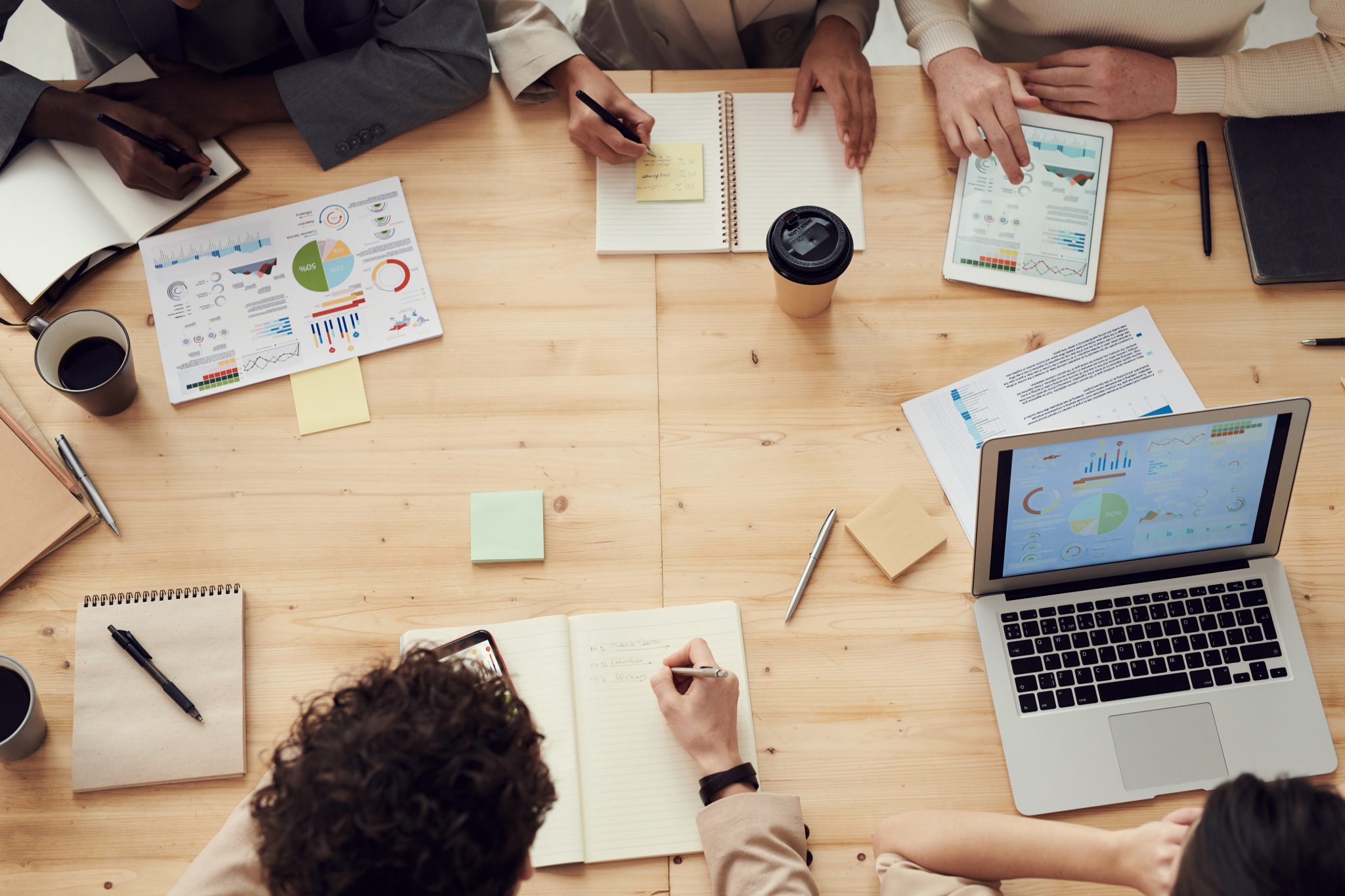 According to a study of U.S. workers, over 80% of employees admit to keeping their phones close by while working. While technology offers several benefits, it can be incredibly distracting. If you're managing a team, you've probably seen firsthand just how often employees grab their phones while in the office. 
Whether they're scrolling through social media or texting friends, smartphones are just one distraction that keeps team members from effectively performing tasks. How can you fight tech and other distractions and help your team stay productive in today's often virtual environment? Read on for tips on how to keep your team on task without becoming Big Brother: 
1. Hire the Conscientious
You'll have fewer problems keeping your team on track if you hire the right kind of people in the first place. During the interview process, focus on candidates' traits as much as their skills and credentials. Look to hire individuals who are self-starters and able to focus their attention on the objectives at hand.   
Ask candidates to describe a time they had to take the initiative to see that a project or task was completed. Seek out those who have operated successfully in unsupervised work environments. When you hire people who have demonstrated the ability to work productively when no one's watching, you'll create a company culture of accountability.
2. Make Sure You're Communicating Effectively 
If your team is struggling to stay on task, consider how well you're communicating information. Ask yourself, "Am I making my priorities clear?" In today's hybrid environment, it's easier than ever for wires to get crossed and information to get lost. Even if you think you're communicating effectively, your objectives might not be reaching everyone.  
Instead of sticking to what you've always done, experiment with other forms of communication. For example, integrate more video calls, schedule one-on-ones, and hold brief team standups. You might also want to consider reaching out to your employees and asking what forms of communication they prefer so you can make sure you're getting your points across through the best means possible.  
3. Provide Regular Feedback 
Believe it or not, employees like feedback. In fact, according to a study by Officevibe, 82% of employees value both positive and negative feedback. On some level, they know that hearing both the good and the bad about their performance will help them improve it. 
If you're not already providing your team with regular feedback, there's no better time to start. One way to do so is with the aforementioned one-on-ones. In these meetings, you can bring up specific issues that are causing your employees to get off task. 
If, for example, you notice an employee spends a lot of time posting funny memes on the team Slack channel, point it out. You could ask them to confine the just-for-fun posts to Fridays, thus encouraging more on-task behavior during the week while not squelching team camaraderie altogether. 
4. Praise Good Work
According to HubSpot data, almost 70% of employees say they'd work harder if they felt more appreciated. In addition to providing feedback on performance, make sure you're also recognizing good work.
When an employee completes a task successfully and in a timely manner, thank them. You don't have to do anything huge, but acknowledge the hard work and dedication they're putting in. For your employees to succeed — and want to keep succeeding — they need to feel appreciated. Whether that means sending a short email, featuring them in a social media post, or giving them a public shout-out at a team meeting, a little gesture of recognition goes a long way.
5. Integrate Remote Work Tools
Keeping your team on task may seem particularly challenging in a remote work environment. Fortunately, there are several project management tools that are ideal for remote workers. No longer do you need to rely on emails and phone calls to manage project tasks. Instead, you can integrate a project management system to help your virtual employees collaborate. 
Tools like Asana, Monday, and Basecamp let teams create projects, assign tasks, and track deadlines. If a task is overdue, the system will let the assignee — and the whole team — know it. There will be no need for you to ride herd on your team when the software does the task monitoring for you. 
6. Prioritize Work/Life Balance 
It's all well and good to want your team to stay on task. To keep employees motivated, though, make sure you're not requiring too much. While you want employees who are willing to work hard, you don't want to overwork them. If you do, employees are likely to burn out, and then you'll really be kissing effective task completion goodbye! 
To avoid this, make sure you're prioritizing a good work/life balance for your team. Be flexible when it comes to when and where employees work. They'll be better able to focus on the task at hand if they're not worrying whether someone's going to be home when the kids return from school. In addition, encourage your employees to take breaks during the day and offer paid time off. Employees will return from their time off energized and eager to get back down to work. 
As an employer, it's important to make sure your employees are staying on task. With more people working from home, it can be a challenge to effectively manage what your employees are doing. But that doesn't mean it's impossible. From using the right tools to maintaining team motivation, the tips above will help you keep your employees on task without becoming overbearing.