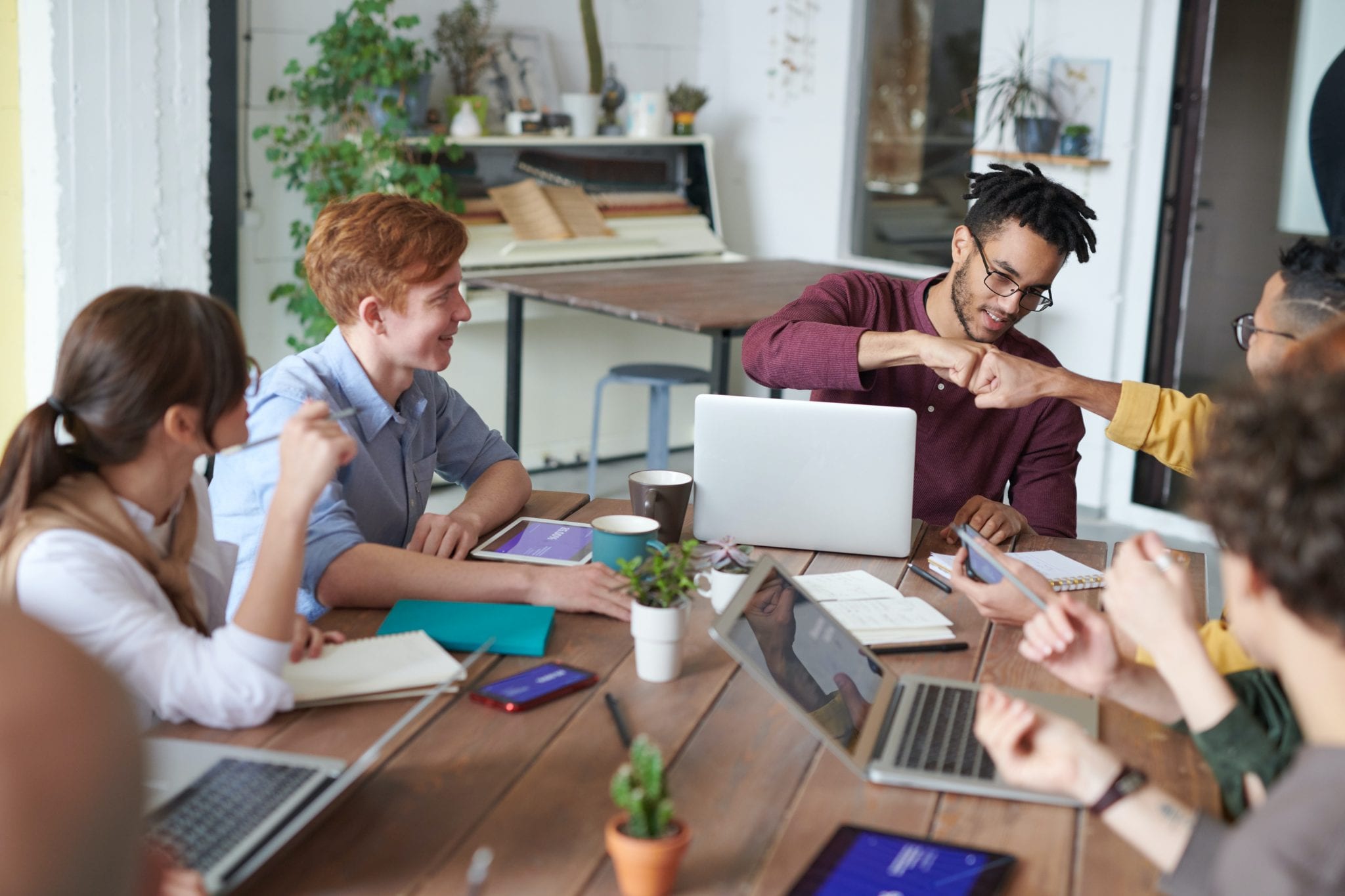 Employee engagement is tricky. While our workers tell us money is the way to maximize productivity, results tell a different story. What do we believe?
Recent experiments run by Dan Ariely, author of the book Payoff, showed that money is a poor motivator for getting the best work out of people. In fact, large bonuses for key executives produced deteriorating efficiency.
Based on these findings, if not money, what incentives produce the output employees?
Here are 3 rewards other than cash that we can give to our workforce to boost productivity. All these privileges have been shown to produce more engagement in companies than dollar-based incentives. Start using these motivation boosters in your business today, and watch your company culture and happiness increase substantially.
1. Seeing a satisfied customer
One of the worst parts about pivoting in a startup is the amount of previous work you must throw away. Imagine working 12 hours a day, sacrificing family time, and working weekends to help build a product you believe in. Then after months or years of working your tail off, the company you work for scratches the project. No one will use what you built, and now you have nothing to show for it. Your motivation is gone.
Unfortunately, this scenario is seen in companies of all sizes. While many times an instance like this is unavoidable, the way decision-makers handle a scenario like this can make all the difference.
Seeing a customer have a great experience with something that you helped create is a wonderful feeling. It allows you to see first-hand that what you are working on has a greater purpose, and you can see with your own eyes the positive effect you have caused.
To take advantage of this, if your company is going through a pivot, find ways to save as much of the work that you did as possible. Tie it into your new product, or dig into the processes that worked well before you pivoted and incorporate them into your new plan.
Throughout the building process, bring customers in and have them test the product in front of your team. When your employees see customers light up, they will light up as well.
Once the product is built, share positive feedback from your customers directly with your staff.
When I receive positive comments about the content my team produces, I share it directly with my team. It means more to them to see the customer say good job than it does for me to tell them the same.
People want to work for companies that are improving the lives of others. The best way to show your team they are working for a purpose is to allow them to see happy customers with their own eyes.
2. Meaningful motivation builds trust
Sadly, some employees view trust as more of a privilege than a right. For these organizations, motivation is nonexistent.
While having faith in your team can increase employee output exponentially, not having confidence in them can lead to your company lacking vision and any kind of connection with the organization.
While trust can be expressed in a variety of ways, one of the best is enabling a sense of autonomy to your workers. For instance, in my company, we allow everyone to work from home. There is no office, and we don't have a set start time. We update each other on our daily schedule and all have tasks we are responsible for that day, but there is no micromanaging.
When I was deciding to build a company this way, I thought about the kind of company culture I'd want to work for. I didn't want a company who treated me like a child. I wanted to be an equal in an organization, not a prisoner. As I've built an autonomous culture in my own company, the rewards have been substantial. Happier employees, increased productivity, and less burn out are just a few of the perks.
The more trust you put in people the better results you'll get. If you don't have assurance in your team, then you're hiring the wrong people.
3. Congratulating Employees For A Job Well Done
When an employee is doing an amazing job, the first thought in many employer's minds is to up their salary. The issue with this thought process is that the worker quickly becomes used to the increased pay anytime they do something well. So when they do something exemplary again, they want a bigger bonus. Then an even bigger bonus, and on and on.
Try going back down the ladder, and your worker will be furious. Once pay has become the dictator of worth, smaller bonuses are seen as a bad thing not a great motivator.
Instead, positive reinforcement is shown to be just as effective as increased pay but without diminishing returns. So, let's say if instead of paying you a fat bonus for a project you knocked out of the park, I tell you how great of a job you did and invite you out for a drink. To most people, this will be an equal motivator as a bonus. But, when you do amazing things in the future, you won't expect more money, you'll instead just expect me to give you more praise.
Appreciating employees is easy. There are no monetary resources that you need to pour in. All you need is sincerity and time. Over the long term, this is a much better way to motivate your workforce, and a better way to build your company culture.